The summer holidays are here and keeping the kids active and entertained is always one of the biggest challenges for any parent.
The unpredictability of the British weather means that you always need to have a few ideas stored up for things to do, especially for the sporty types in your family. If the rain is hammering down, and stopping you from going down to the local park or just spending time in the garden, then an indoor activity is essential. Alternatively, on those all-too rare days when the sun is beating down, it's always good to have somewhere to go to enjoy the weather as a family.
With that in mind, here are a couple of options that can fill those categories:
NATIONAL FOOTBALL MUSEUM:
Credit: Gene Hunt
For the football-mad child, or even parent, in your family, a trip to the National Football Museum in Manchester is an excellent way to spend a rainy afternoon. And, given that it's based in Manchester, there's probably a fair chance that it will be raining!
Located only a short walk from Manchester Victoria train station, the National Football Museum offers free entry for all the family and it's suitable for all ages as well. It's also open on a daily basis, so it's a great option to have during the week, as well as the weekend.
Visiting the museum, you can discover all about the history of football and take in the Hall of Fame to learn about the greatest players, managers and teams.
There are also specific areas for certain age groups, so there is a special zone for under 5s, for example, which is always welcome when you're visiting a museum as it stops your younger children from becoming bored. There are also interactive objects and games to get involved in.
The facilities are extremely family friendly as well and there is also somewhere to get something to eat and drink.
HORSE RACING: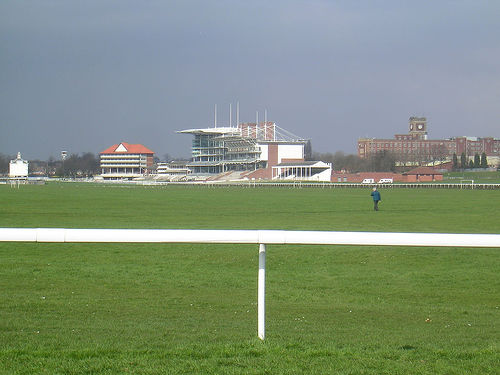 Credit: Neil T
The sport of horse racing has made giant strides in the past few years to offer a more family friendly atmosphere. This is perfectly demonstrated by the number of specific family fun days that are put on at racecourses around the country. The majority of racecourses will now set aside one day a year which is family focused.
At York in early September, for example, their family fun day will feature pony races, an interactive racing zone, bouncy castles and an appearance by Peppa Pig. Similar days will be held at other courses and most people probably don't live that far from a track, so there isn't usually a great travelling distance involved.
Entry to the racecourse is free for Under 18s, although Under 16s must be accompanied by an adult. There's also no obligation for you to have a bet while you're there.
If the weather is fine, then a trip to the races can be an enjoyable and memorable day out as you can pack a picnic too. There is also usually plenty of space for kids to run around, so that the day is not solely focused on the horse racing.