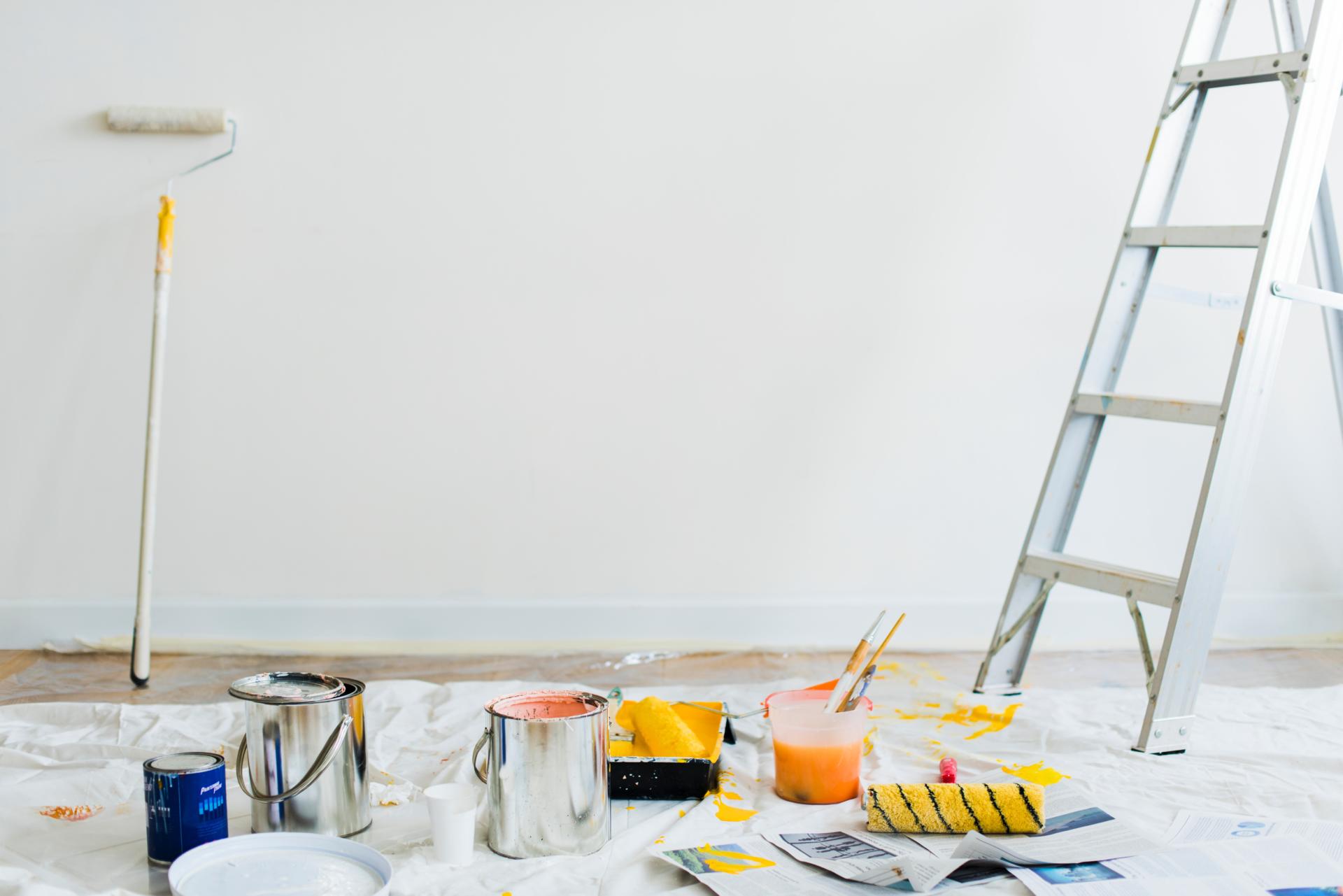 From time-to-time we all feel the need to make some changes to our homes, but often don't necessarily have the budget to match! The great thing is that there are often smaller, lower cost changes that you can make that can visually make a big difference!
Here are just a few ways that you can revitalise a room in your home!
Replace or redecorate your skirting boards and architraves
Yes, it may sound a little left-field, but fresh skirting boards and architraves can really affect how you perceive a room. Whether you replace them completely, or simply give them a lick of paint, this simple change can make a big difference. Many houses, especially older ones, may have really old-fashioned skirting, architraves and dado rails, so some new contemporary ones can breathe new life into your home.
If you do choose to replace, rather than redecorate, why not check out the Skirtingsrus website? They have a great range of options for you to choose from.
A quick lick of paint
A tin of paint is a cheap purchase and can completely transform the look of a room. Whether you opt to paint just one feature wall, or a full room, you'll be surprised just how far a single tin of paint will go!
Repainting is also an easy DIY project – just make sure you've bought a roller, some smaller brushes for the edges and some masking tape to cover the sockets and door frames!
Buy a cheap rug
Whether you have carpet, laminate, wood or vinyl flooring, a rug can be a good way to break up large areas of floor and add a splash of colour to a room. Rugs are available in a huge range of materials and designs, giving you an endless range of options.
Aside from the obvious aesthetic benefits, rugs are also a good way to cut down on heating costs in the colder months and reduce the amount of echo in a room.
Replace handles and knobs on doors
Whether it's your living room door or the handles on your kitchen cupboards, why not replace generic handles and knobs with something more contemporary? Or maybe you'd prefer something traditional? Whatever your taste, you're sure to find something to suit at your local hardware store at a reasonable price.
Update your lighting fixtures
Many of us probably don't pay a lot of attention to the lighting that we have in our homes – when was the last time you replaced a light shade or picked out a new lamp? Adding additional lighting to a room in your home can literally brighten up the place and make things feel a lot more spacious.
Alternatively, have you considered a dimmer switch? A dimmer switch is cheap and fairly easy to install (search online for a video tutorial!) and will allow you to have things nice a bright in the late afternoon and lovely and ambient in the evening!
These are just a few ideas which will hopefully give you a little inspiration – if you've got anymore, why not let me know in the comments?