The kids have gone back to school this week, after a lovely Easter break. We were so lucky, the weather was amazing, and we managed lots of fun days out, as well as plenty of time soaking up the sun in the garden.
It got me thinking about the 6 week summer holiday, which will be here before we know it. I will be working shifts over the whole summer, so although there will be a few days out, and a Center Parcs break to enjoy, there will also be some days where I have finished a run of nights and just need to chill in the garden. The kids have quite a few garden play toys already – sand pit, trampoline, bats and balls and a football goal, but their favourite by far is their climbing frame with slide, like these from Wickey.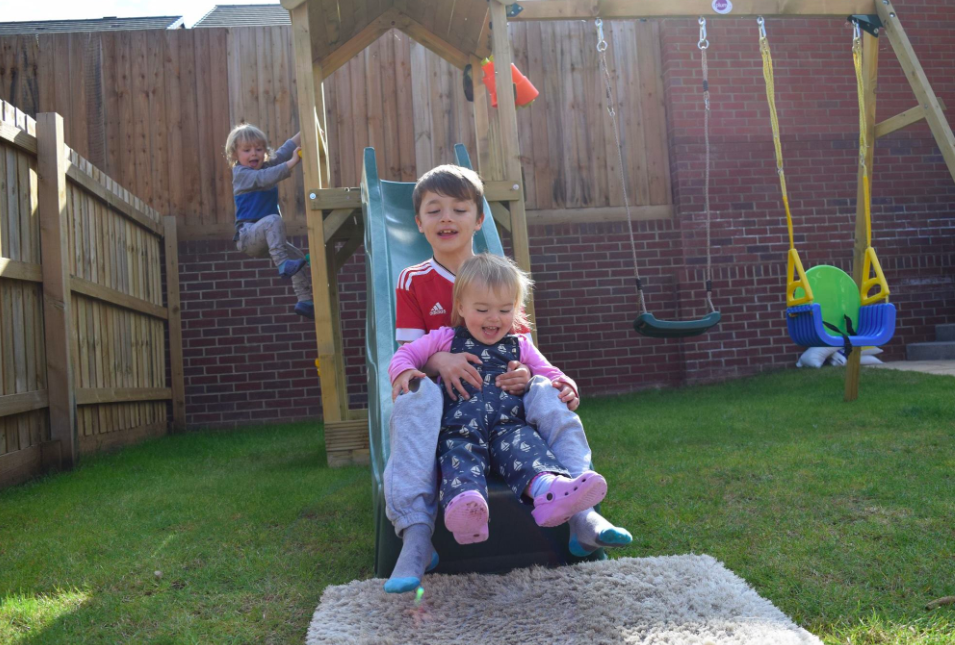 All the kids love to climb, especially Max and Eliza. Wherever we go, whichever park we head to, they always find the climbing equipment first, and spend ages on there, seeing how high they can go and racing each other to the top.
Slides are always a massive hit with all the children too – I have yet to meet a child who doesn't love to slide! One of the things we love most about our climbing frame and slide set is the fact that you can attach a hose pipe to the underneath of the slide, so that in the summer we have our very own water slide in the garden!
The trampoline in our garden gets used all year round, and is ideal for those days when the children have spent a lot of time cooped up inside – they can burn off a lot of energy very quickly!
I would love to introduce some new garden toys this summer, a few little bits that would keep them entertained on days when we are at home, and ideally something that can be used by all 4 children, whose ages range from 13 to 4. Bubbles are usually a hit, and we have stocked up on some Gazillion bubbles in preparation, but I am at a bit of a loss as to what else we could add!
What do you have in your garden that your kids love? What would be your ideal summer toy? I would love to hear your suggestions!