Living in Devon, London just isn't that accessible for us, especially now we have 3 small children. It's a good 2 and a half hour journey on the train, which is fine when it is just you, but can be a LONG and arduous process with little ones. Having said that, we are planning a trip next year, when the children are that little bit older and more able to appreciate everything that London has to offer.
There is SO much we want to do, and a heap of places on our 'must visit' list. The Science Museum, The London Eye, Buckingham Palace, Big Ben – all the usual tourist hotspots. I want to take the children for a wander around the big green parks, show them the big dinosaur skeleton in the Natural History museum, let them see the stadium where the Olympics took place, maybe even take them on a trip down the Thames. But do you know what – it would also be quite nice for Kevin and I to have some time together to explore London too, and so we plan to travel with company – friends who can double up as babysitters. Eating out at a big London restaurant, enjoying the hustle and bustle. Catching The Pearl Fishers ENO production at the English National Opera. Taking a tour of the London Dungeons, which our kids are just a bit too small for at the moment.
London is a hub of activity, and we very much want our children to experience a taste of that. Learning about their capital city, taking a ride on a big red open-topped bus, seeing where the Queen lives. It's an experience I know they will enjoy and one that they will not forget. They will love going back into school and telling their friends and teachers what they have seen and learnt. Kevin and I can enjoy a bit of quality time together and a taste of London night life.
I can't wait to plan our trip to London. It will be worth that hot and stressful train ride.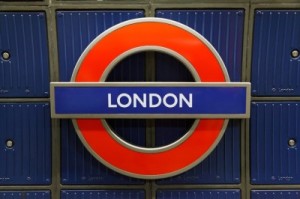 This is a sponsored post.