Loads of snow here again today, so picked the kids up a bit early from school and indulged in some afternoon sledging!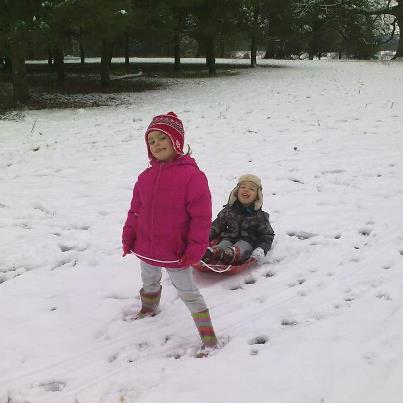 Have to say, Jacob has Gemma well trained as she did most of the pulling while he sat in the sledge lol!
Yesterday was my big girl's birthday – 7 years old! Cant believe how fast the last 7 years have gone, and how much has happened – another baby, 2 house moves, new jobs and a third baby on the way.
Gemma had a fabulous birthday, she got really 'grown up' presents' – a One Direction CD and bag, Cool Cards kit, jewellery making stuff and £40 – she was totally excited to get so much money and keeps telling everyone she is 'super rich, richer than daddy!'