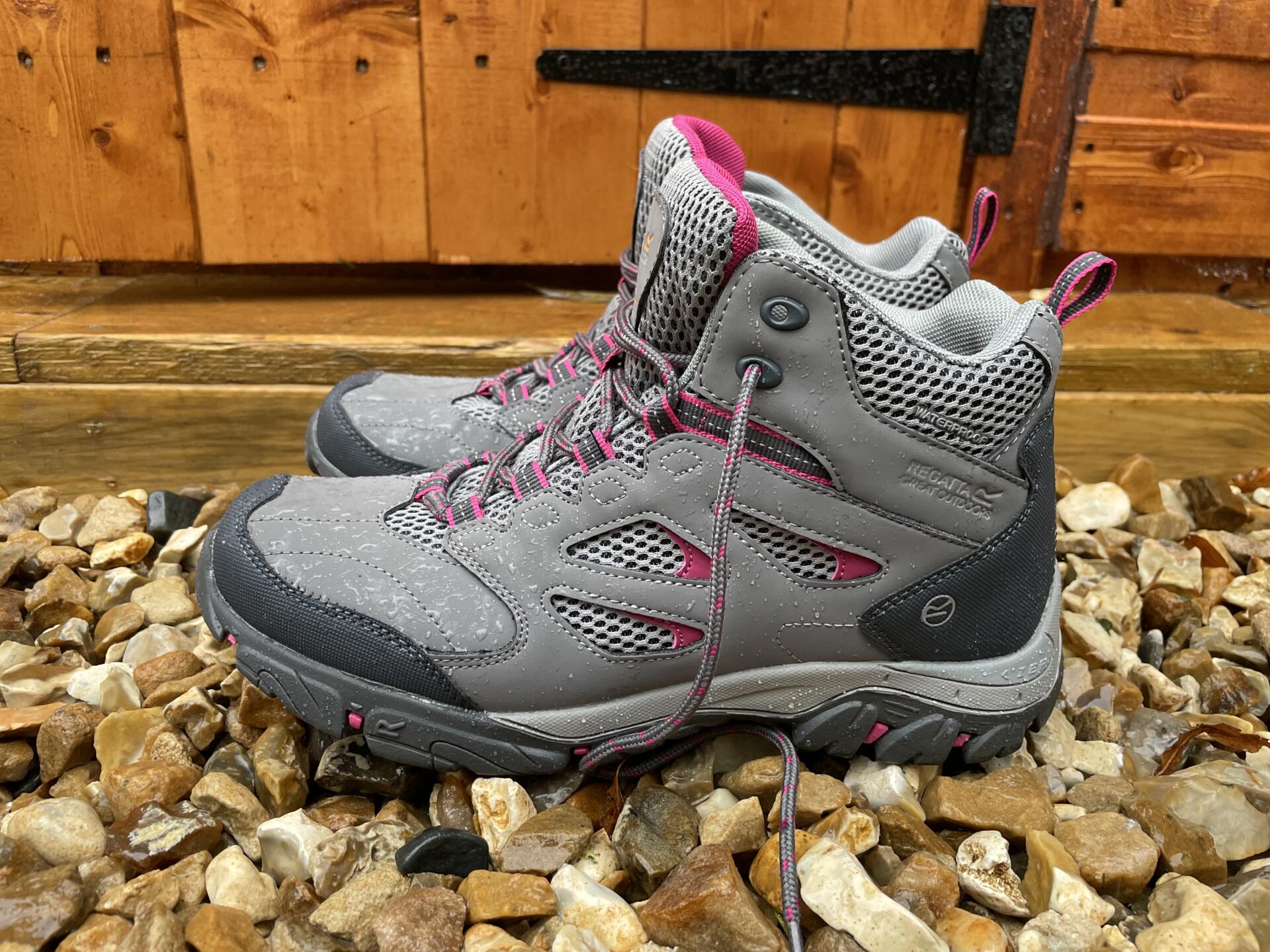 Living in Devon is great. We love the countryside, the beaches and the beautiful views, as well as the easy access to some of the best walking routes in the country. However, Devon weather can be pretty unpredictable, and so reliable walking boots are vital to allow us to explore everything the area has to offer.
Regatta recently sent me a pair of their women's walking boots to try out. These are the Holcombe waterproof mid length walking boots, billed as the perfect pair to get you adventure ready.
On first impressions, I was pleasantly surprised. The design is subtle, but feminine, and they are incredibly lightweight, which is important to me. The other important feature for me is how well they keep the water out; the Holcombe boots boast Isotex and Hydropel technology, meaning that the boots are fully waterproof and able to prevent rain and splashes getting through. Perfect for muddy puddle walks!
The deep, padded neoprene roll at the top of the boots means they are incredibly comfortable, offering heaps of ankle support, which is vital for rougher terrain. The boots come with rubber heel and toe bumpers, so you can rest assured your feet are well protected, and the precise heel hold fit means that they don't slip, even in wet conditions.
Having worn these on several tough walks now, I can confirm that they have kept my feet warm, dry and well protected, and because they are breathable, there is no musty foot smell either, even on warmer days! The rubber outsole with angled lugs mean these boots stay amazingly clean, even after the muckiest of dog walks, and have so far needed nothing more than a quick brush off when dry. Unlike some boots I have previously owned, the Regatta Holcombe boots have sturdy laces too, with no signs of fraying or splitting. They are easy to adjust for the most comfortable fit, and I have found them true to my usual shoe size.
Currently on offer at just £59.95, I would absolutely recommend you snap up a pair now. You won't regret it!