A couple of weeks ago we were lucky enough to be asked to review a range of desserts from Devilishly Delicious. Now, as a family of foodies, obviously we were very pleased about this, and awaited their arrival eagerly!
When the package arrived we were first struck by the quality of the packaging, and the professional appearance. A very solid and upmarket looking box filled with goodies:
Whats in the box?
Kitchen blowtorch
Set of 6 jelly moulds with bases and lids
1 x Devilishly Delicious Pot au Chocolat dessert mix
1 x Devilishly Delicious Sicilian lemon pots dessert mix
1 x Devilishly Delicious Creme brulee dessert mix
1 x Devilishly Delicious Pannacotta dessert mix
Sour cherry dressing sauce
Mango dressing sauce
Now, as a chocoholic, the first dessert I wanted to try was the Pot au Chocolat. The instructions are amazingly simple: Pour into a saucepan, boil for 1-2 minutes, then tip into ramekins and chill for 1-2 hours before serving!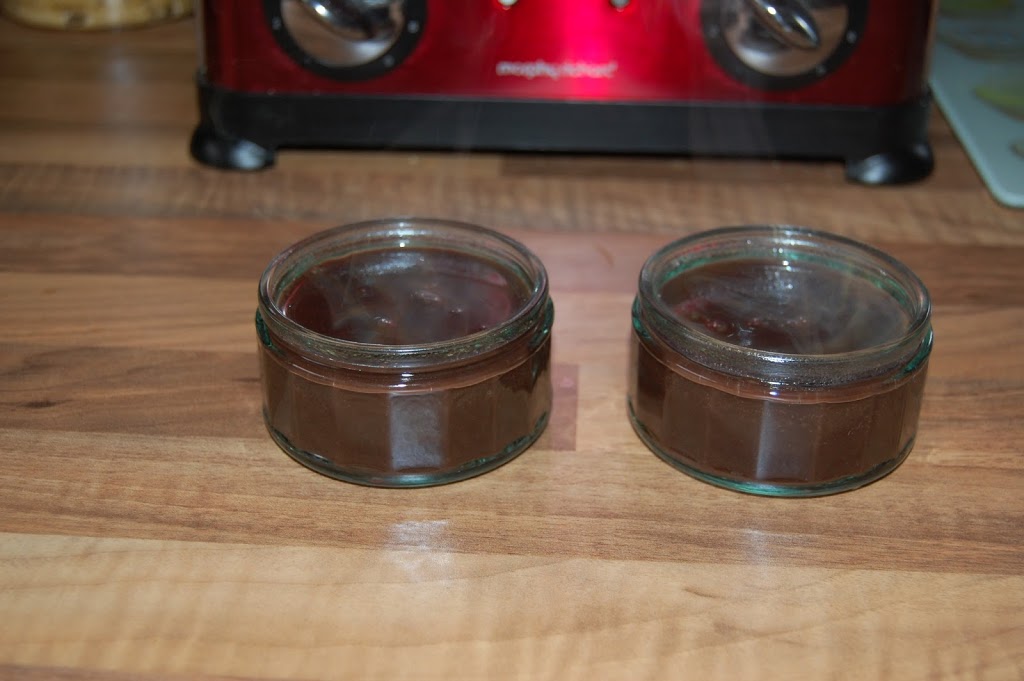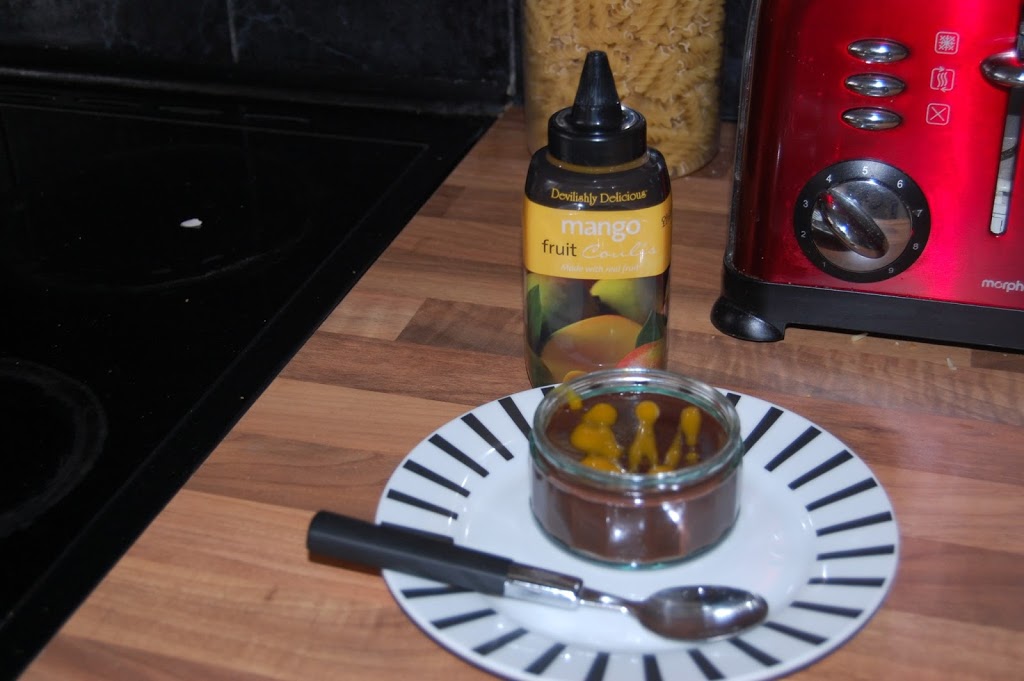 We used glass ramekin for the adult portions and topped with the mango dressing sauce, and for the children we used the jelly moulds and a little bit of toffee icecream sauce!
They were very much enjoyed by all!
After the success of the Pot au Chocolat, we were keen to try the rest. Next on the list were the Sicilian lemon pots. I am a big fan of lemon desserts, so had high expectations! Again, the preparation is super simple.
Tip packet into a saucepan and boil for 1-2 minutes while stirring. Then pour into ramekins/serving pots and chill for 1-2 hours. That's it! I served these without any dressing sauce, and I have to say, these were my favourite.
That just left the Creme Brulee and the Pannacotta to go. We made these at the same time, as we wanted to take them to a family member's house for Easter Sunday pudding!
The preparation is the same – boil, chill and serve.
The Pannacotta was rich and creamy, and just the right texture. We served this with the Sour Cherry coulis.
The Creme Brulee was taken out of the fridge just before serving, and I gave my husband the task of using the Kitchen blowtortch to caramelise the top. I think he secretly enjoyed this job!
Again, the Creme Brulee was thick and creamy, a great texture and very indulgent!
Overall, we were hugely impressed with this kit, and the range of desserts. There is a dessert to suit every taste, and although they are super simple to prepare, they look and taste of a professional quality. Definetley something to impress with at your next dinner party!
You can find out more about the Devilishly Delicious range of desserts and accessories HERE, or find them on Facebook.