With bump due to become a baby in just 4 short weeks time, planning and preparing the nursery has been top of the agenda. After lots of list making, and research we decided on the items we wanted to include in the nursery – our 'Dream nursery' wishlist……
The cot and furniture
Every nursery needs a cot. We decided a cot bed would be perfect for us, as it will last from baby to toddler, saving us money in the long run! Top of my dream cot-bed list? This amazing Boori sleigh cot bed, simply because it is gorgeous, classic and stylish! And of course, you would have to have the matching chest of drawers and changing table to complete the look!

An elegant and beautiful nursery furniture set is top of my wishlist!
The mattress
A very important item to consider when planning the nursery is the mattress. I believe that you should invest in a really good quality mattress, and make sure it fits the cot correctly. I like the look of this Coir spring cot bed mattress. Hopefully this would be comfortable and snug, and ensure a good night's sleep for everyone!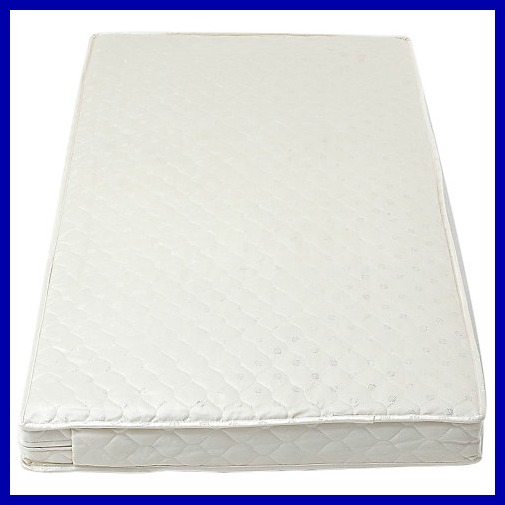 A comfortable mattress is an essential
The nursing chair
An absolute must have item in my eyes! I loved the nursing chairs at my local community hospital when I had my first baby – they made feeding a much more comfortable experience, even in the middle of the night. Let's face it – what new mummy (or daddy) wouldn't jump at the chance to sit comfortably with their feet up?! I am loving the look of this Arden Glider nursing chair and footstool with it's elegant finish and smooth gliding action.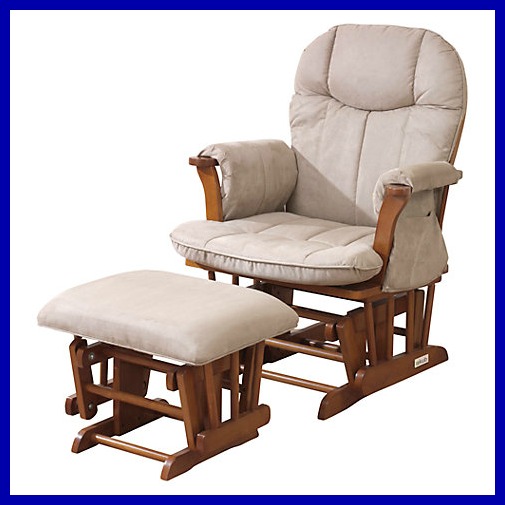 My luxury item – a glider chair and footstool
The highchair
Thinking slightly ahead to the minefield of weaning, a good highchair is another must have! For me, one that can be used at the table for family meals is essential, which is why I love the look of the Cosatto 3sixti circle highchair. As well as being practical, sturdy and easy to use and clean, it has a fun, funky design which would appeal to little ones!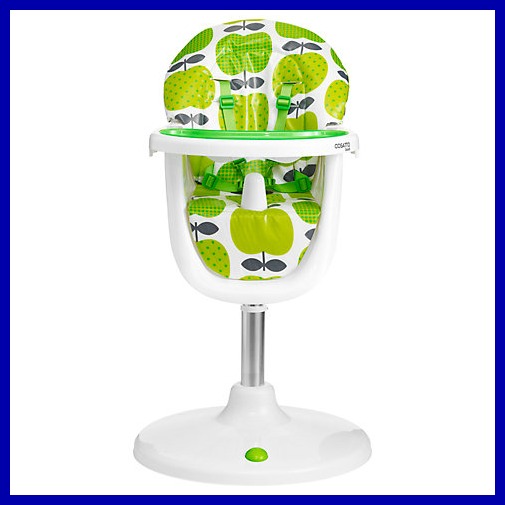 A fun and funky highchair makes weaning more fun!
All the items on my 'Dream Nursery' wishlist have been chosen from the wide selection available HERE. There is a huge range of products, styles and designs to choose from, so something suitable for every home.
*This is a sponsored post*