Last week I was very excited to take delivery of a gorgeous Poddle Pod from Poddle Pod UK. I had chosen the blue with white stars design, and was very pleased with this choice as it is stunning. It also comes in a handy travel bag so you can take it with you wherever you go!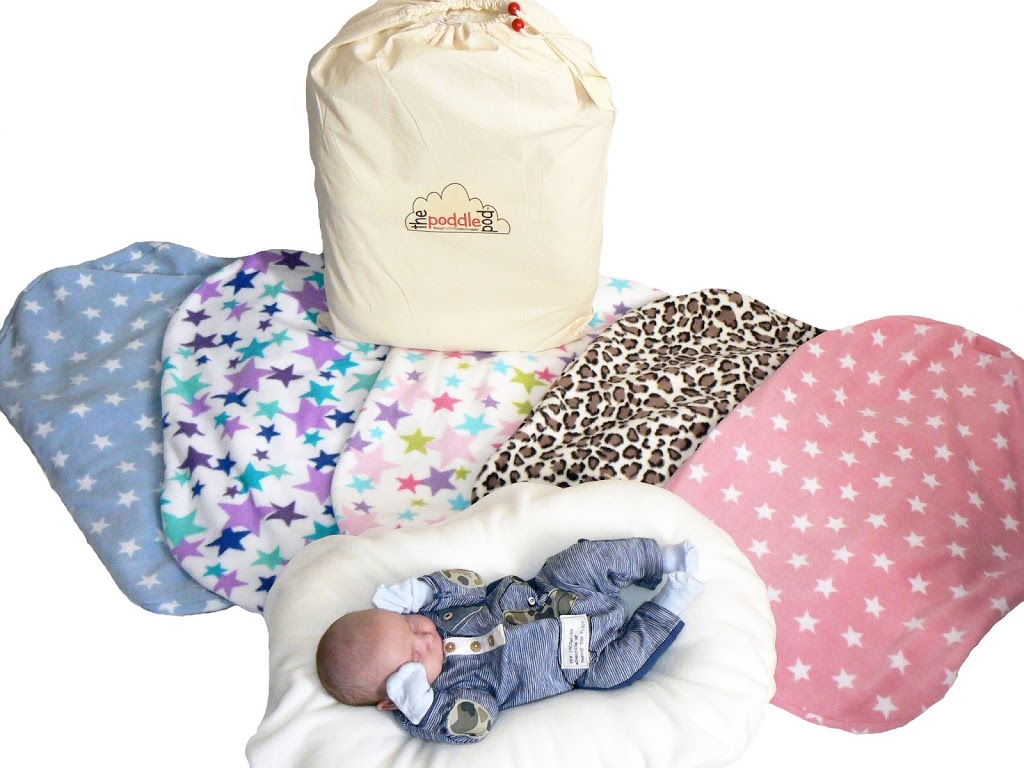 For those of you who haven't discovered this invention yet, the Poddle Pod is a handmade baby snuggle nest, designed as a safe, snuggly and convenient place to put your baby down wherever you are. When baby is popped in, the sides gently pull in to 'hug' them, making baby feel safe and secure, as well as preventing rolling or turning – so it provides peace of mind for parents too!
Now obviously, my baby is still a bump, so I can't provide you with a full review yet, but I can tell you a secret – the Poddle Pod isn't just for babies!
I am suffering from SPD in this pregnancy so I have constant aching in my hips and lower back. When the Poddle Pod arrived and I saw how soft and well shaped it was, an idea sprung to mind. So, I decided to give it a go as a support cushion for me!
I was pleasantly surprised. The Poddle Pod's soft yet supportive design meant that for the first time in months, I was able to sit comfortably on the floor and play with my children, as the cushion supported my hips. It is also great for putting behind your back if you are leaning against a hard surface (for example, when reading a bedtime story)
Look out for my full review once baby arrives, but for now I shall be using my Poddle Pod to make my last few weeks of pregnancy much more comfortable!
You can find out more about Poddle Pod on their Website or on Facebook
* I was sent this product free of charge for review purposes, but all thought and opinions expressed are my own *