For anyone who hasn't heard about Skibz, let me fill you in. They are the makers of fun and funky bandana style bibs for babies and toddlers. You can find out all about them, and see the huge range of designs available on their website.
I was lucky enough to be sent a Skibz Doublez bib to try out on Max. The Doublez is the standard bandana style bib, but with the benefit of being reversible – so you get 2 great designs on one bib – great for matching to lots of different outfits!
The first thing I noticed was the great shape of the bib – it's cut so that it fits perfectly under the chin, meaning it will catch all the dribbles. It is also very soft and supple so it doesn't rub or chafe, even when wet.
There are 2 sets of poppers to fasten the bib, so it grows with your child – you simply adjust the poppers to the size required. Easy peasy!
We have been testing this bib out for almost 3 weeks now, and I have to say we are impressed! It has stayed soft, supple and absorbent even after several washes, and Max seems very comfortable in it. I love the fact that wearing a bib doesn't have to mean looking boring – Skibz make bib wearing cool!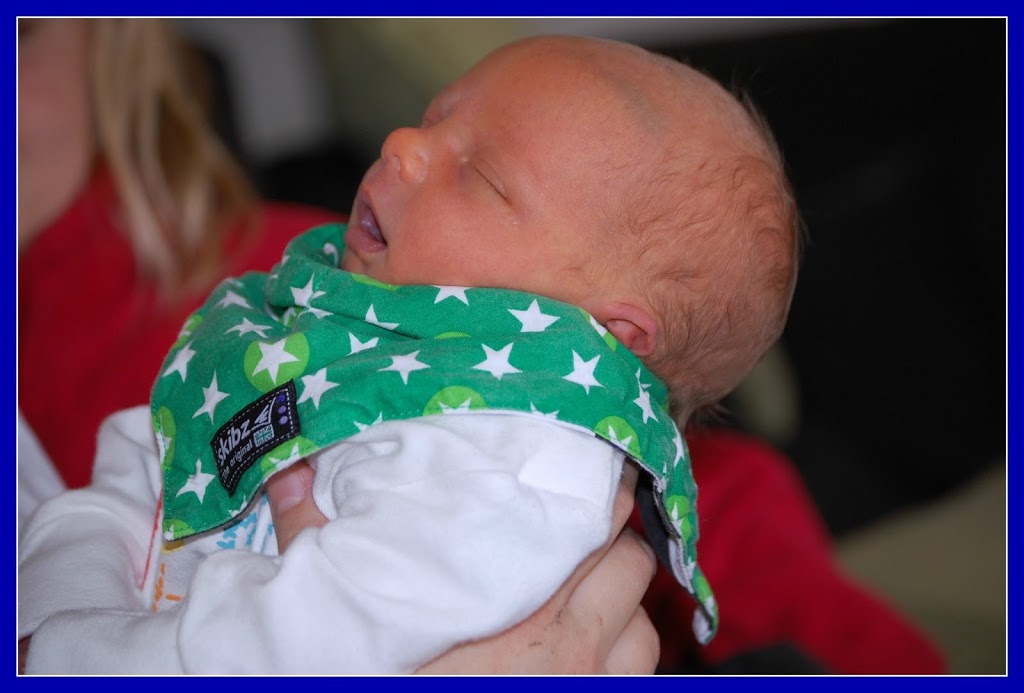 * I was sent this item free of charge for review purposes but all thoughts and opinions are my own *