You will probably know by now that we are Babybag reviewers for Lin & Leo, and have been taking part in a challenge a week with our bag. Challenge 1 was A Family Day Out and Challenge 2 was Style it Up.
This weeks challenge is a hard one for me. Challenge number 3 – 'Me time'.
Now….I have a 10 week old baby. Me time doesn't really exist in my world right now. Where I go, Max goes too. But just because you are a mum, does that mean you shouldn't get time for yourself?
Well today is the day. I have made a special effort to put down the duster, step away from the hoover and spend a bit of time being 'ME' – not mummy, wife, cleaner, cook or chauffer. Just me.
The sun is shining and my best friend's garden is calling. So what do I pack in my bag when it is just me?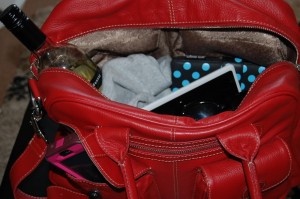 Well the answer to that is – not nearly as much as when I have a 10 week old in tow! Today my bag contains:
Phone
Tablet
Kindle
Cardigan
Wallet
Wine (well it is summer….and you have to take a bottle of wine when you visit someone's house….right?)
There is more than enough room for my things in the Babybag. There is so much room I could have easily fitted a couple more bottles of wine in…..
I have had a lovely afternoon, and it has been great to spend some time alone. Don't get me wrong, I missed Max, but I think sometimes a couple of hours away is all you need to feel refreshed and re-energised, and ready to face more crying and dirty nappies. Good food (thanks to my friends excellent skills in the kitchen!), good weather and great company. And that is good enough for me.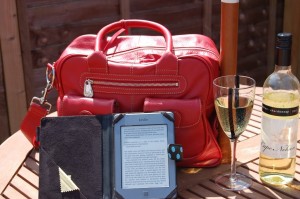 * We are Lin & Leo reviewers. The baby bag was sent to us free of charge for reviewing purposes, but all thoughts, opinions and photography are my own *