Jacob was recently sent a lovely persoanlised water bottle from It's your story. They specialise in personalised books, gifts and clothing for children.
I was asked to send in a good quality photo of Jacob's face, and to choose from the large range of designs available:
Cowboy
Explorer
Farmer
Firefighter
Footballer
Knight
Cheeky Monkey
Little Monster
Nurse
Pirate
Pop/Rock star
Princess
With Jacob being football mad, there was really only one option for him. We chose footballer, and eagerly awaited our delivery.
Jacob was very excited when it arrived: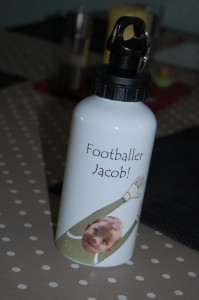 The photo reproduction is amazingly good – the picture looks just like the original. No fuzziness or poor quality copy.
Jacob loves the image of him as a footballer, and couldn't wait to show daddy when he came home. He tells everyone he is 'just like Wayne Rooney'.
The bottle is very good quality – made from hard wearing aluminium which is chip and scratch resistant, so it should last a good long while. And of course, there is no chance of your child's bottle getting mixed up with anyone elses at school!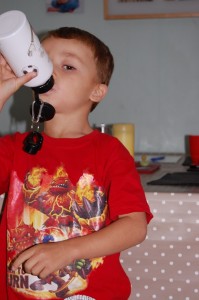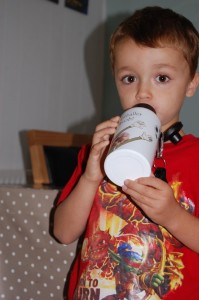 * We were sent this item free of charge for review purposes, but all thoughts and opinions are my own *