Ooooh I do love Christmas. All those lovely things to eat and smell, family and friends all around, pretty decorations and lights and cold, frosty mornings. You just can't beat it!
Almost every year, I buy a new decoration of some sort, just to brighten up the Christmas tree and to match my colour scheme for the year (yes, I am that sad). So when Love Christmas Ltd asked me if I would like to review some of their Christmas goodies, I was ridiculously excited, and spent ages selecting my item.
I chose the 60 blue and silver baubles set – you may have guessed that this years colour scheme is to be blue and silver!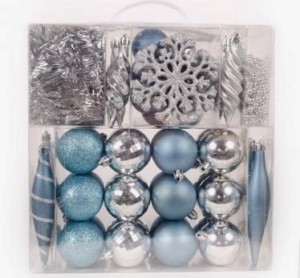 Getting ready for Christmas is almost as much fun as the day itself, but even I know that early November is too early to be putting up the tree, so we unpacked the baubles and had a good look before sadly packing them away again for a few more weeks. We were impressed with the fact that the baubles don't feel 'plasticky' and we loved the range of different colour shades, the mirror finishes, and the glitterey-ness!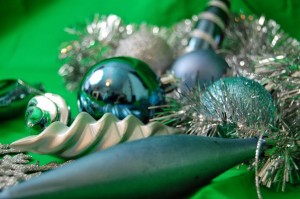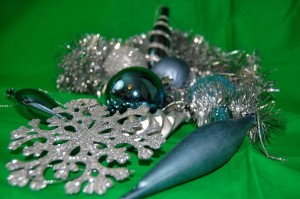 I am pretty sure our Christmas tree will be the best dressed tree in all of Devon this year. Now to find some blue and silver sparkly wrapping paper….
Do you love Christmas as much as I do? Would you like a £25 voucher to treat yourself to some new decorations, lights or novelty Christmas items? Then enter my competition below!
* We were sent these decorations free of charge for review purposes, but all thoughts and opinions are my own. Terms and conditions of competition: UK residents only. Competition closes on 22/11/2013 and winner will be selected using random generator. If you are the lucky winner, you will receive an email, and must claim your prize within 10 days or it will be redrawn. *Win competitions at ThePrizeFinder.com