Winter is well and truly here with a bang – the temperature has dropped right down, and with the forecast for heavy snow in the coming weeks, a good hat and gloves set is essential.
I have been trying out a thermal hat and set of gloves from Heat Holders for the last couple of weeks.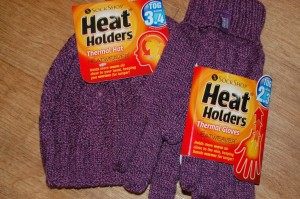 The gloves boast a very toasty 2.7 tog rating, and come in a range of sizes and colours, so you can be sure to find something perfect for you. The microluxe lining is silky soft against my hands, and the cable knit outer looks good with any outfit. These gloves have been ideal for keeping my hands warm when pushing the pram on the early morning school run.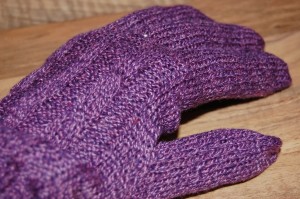 The hat is designed to trap hair closer to your skin – to keep you warm and cosy for longer than other hats would. As such it is a snug, close fitting hat which takes a couple of wears to get used to. It does what it says on the tin though – it keeps your head warm – too warm at times! You can really feel the benefit.
Sadly, I have not been able to wear the hat as much as I would have liked, as someone keeps stealing it…
The Heat Holders hat and gloves are a firm feature in my winter wardrobe this year – now I have tried them, I wouldn't be without them.
* These items were sent to me free of charge for review purposes, but all thoughts and opinions are my own. *