Many of us will have family and friends visiting for Christmas, and if you are anything like me that means a frantic cleaning spree and lots of furniture rearranging and a bit of panicking about how we will fit everybody in.
This year, I have been a little bit more organised, and have been planning in advance how things will work for the festive lunch. I have been looking at this fabulous range of dining table sets from Furniture Choice – with lots of sizes and designs available, including some very clever extending options, these would be ideal for the turkey dinner. There would be plenty of room for the whole family, and I think they would look pretty special too, especially when they are all dressed to impress with candles, festive table runners and heaps of treats.
Even when the festive season is finished, I love a good dining table in my house – it's a focal point. So much happens at the table, not just eating, but conversation, crafting, baking and homework. I think all homes need a centre point, and ours is the dining table.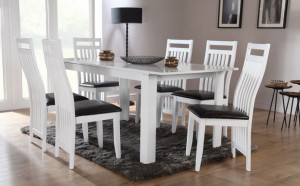 If you need a place for people to stay this Christmas (and you nearly always have someone needing a bed after a few glasses of Bucks Fizz), then take a look at the mattresses available here. A bed is nothing without a high quality mattress and with a selection of single, double, king size and super king size mattresses available at Furniture Choice you will be able to accommodate everyone comfortably this year. I might even treat myself to a new mattress in the new year – I think that it is an important investment. Sleep is so crucial, and an uncomfortable bed helps no-one. I am eyeing up the memory foam options – they just sound so luxurious!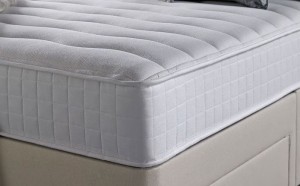 Have you got family and friends visiting over the Christmas period? Do you have to rearrange and plan in advance, or is your home always ready for visitors?
*This is a PR collaboration *