For those of you who haven't heard of IWOOT (Or Iwantoneofthose.com), they are the go-to place for unusual, unique and novelty gift ideas, and great for those last minute Christmas shoppers.
We were sent one of their RC Moto gifts for review. This remote controlled, micro-sized motorbike would be a great gift for any motorbike or gadget fan. It can perform wheelies, jumps and tricks, and just 15 minutes of USB charging gives 15 minutes of high-speed action!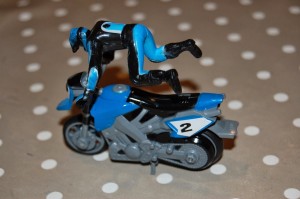 This does what it says on the tin. If you charge for 15 minutes, you do get 15 minutes of play from it. Jacob was a huge fan of this RC Moto, and spent a long time sat on the kitchen floor racing it around and making it perform wheelies.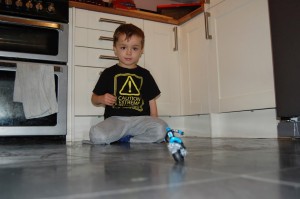 The beauty of this present is the fact that it will work just as well for adults as children – I know many grown men who would happily 'play' Moto X for hours on end – so if you have a motorbike mad child, or a gadget mad husband or father to buy for, then this is definitely worth taking a look at. Good, old fashioned remote control fun!