Week 3 of the 21014 already. It has been a quiet week for us, but we have still found plenty of everyday things to photograph!
Day 12 – Row, row, row your boat. Gemma has been teaching Max some of her favourite nursery rhymes this week – I'm not sure what he thought about this one to be honest – he doesn't look overly impressed!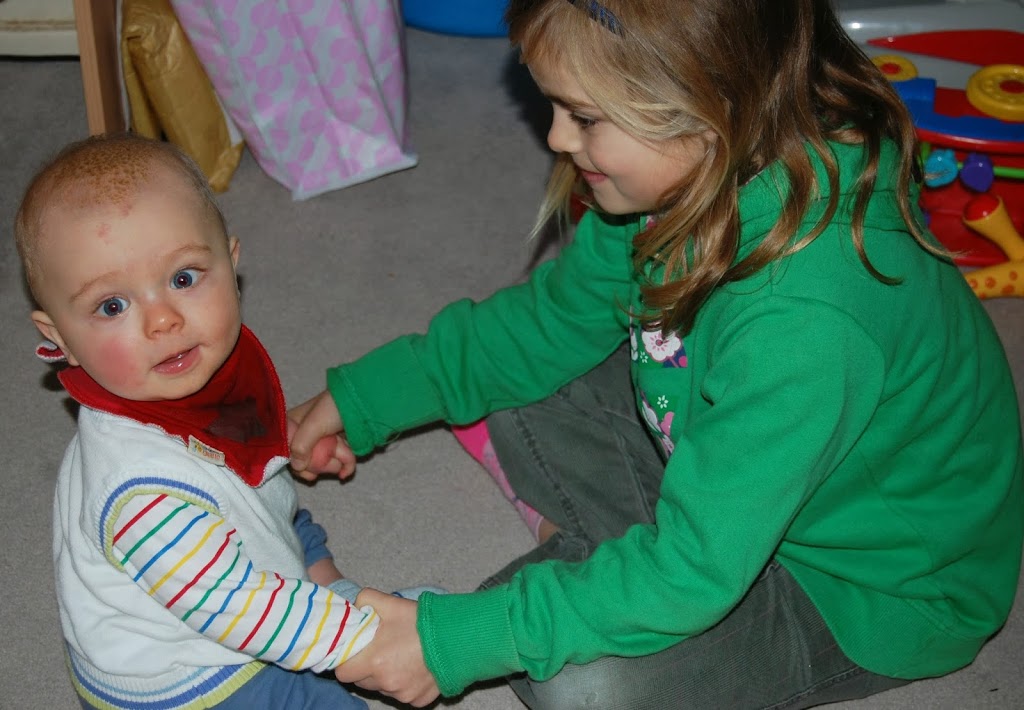 Day 13 – On the move. Max has found his hands and knees, and has been rapidly crawling. Backwards. To go forwards he does a sort of commando crawl, pulling his body along with one arm. It's very funny to watch, but means he can now get himself into all sorts of places, so baby-proofing the house starts this weekend!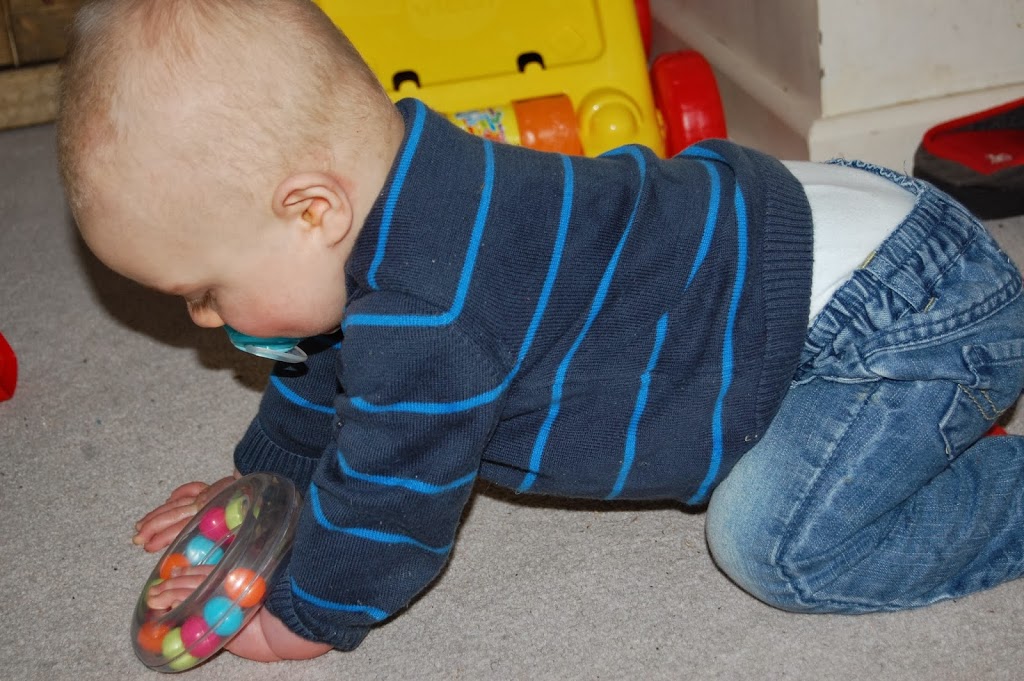 Days 14 and 15 – Sand art and frosty morning. Gemma got a sand art kit for Christmas and has been busy making beautiful bottles of coloured sand to display in her bedroom window. Day 15 was a very cold and frosty morning, and we saw some beautiful frosted leaves on the way to school.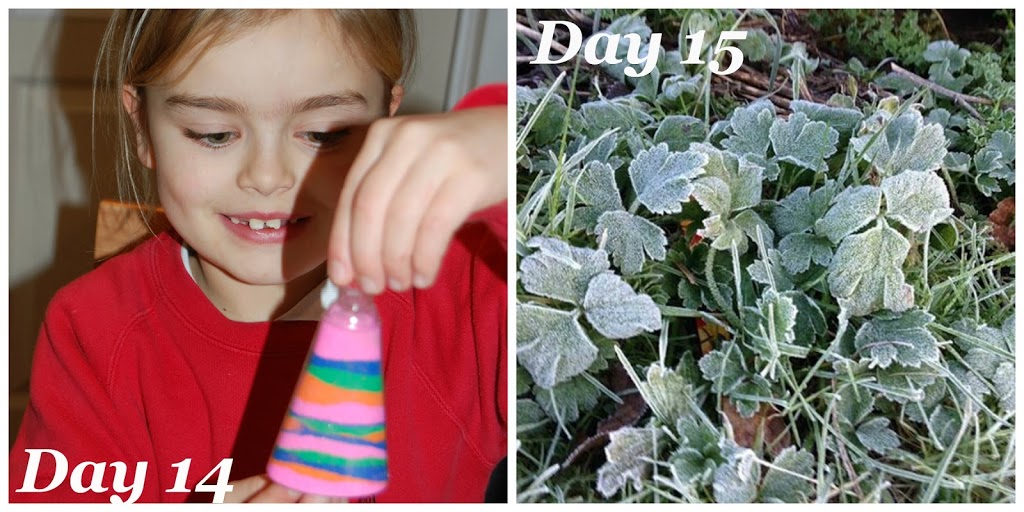 Days 16 and 17 – Soft play and Brownies badge. I took Max to his first soft play session this week. He really enjoyed it, and spent a lot of the time pulling himself up to peer inside the big round shape with a hole in the middle! On day 17, Gemma performed a play with her Brownies troop and was awarded her designer badge for helping to make the costumes.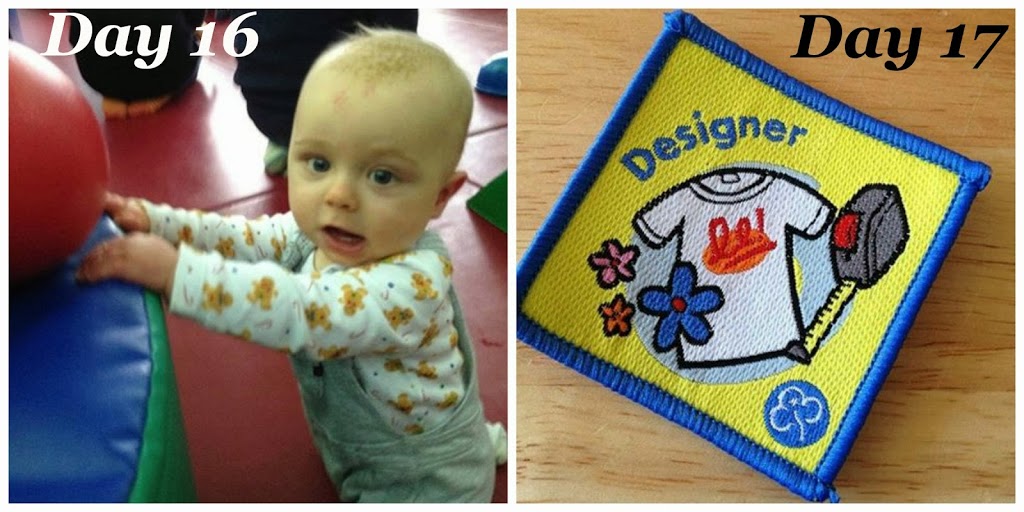 Day 18 – Featured photos. Kevin's photos from our day out at River Dart Country Park last year have been featured in the company's new 2014 brochure. He is , quite rightly, very proud of himself.
I am having a lot of fun with #Project365, and I hope you are enjoying looking through our photos week by week. Which of this weeks photos is your favourite?