Today I have a fantastic guest post by Lisa Bradburn – if you are looking for ideas to keep the little people occupied this half term, then take a look at this!
As a mum, who was a teacher and now makes a living finding great toys for kids (yes, that's my actual job) I have amassed a collection of tips and tricks over the years for entertaining children.
With the holidays upon us, I'm sharing these ideas with you because f

illing the days with interesting, imaginative, educational activities is HARD WORK.
These are simple, classic ideas that have never failed to keep my kids (and pupils) engaged. What I really like about them is that they can easily be adapted to suit different ages and abilities.
You

can add your own creative touch to all of them, adjusting them to suit your kids' latest stories and phases. Hours of affordable fun!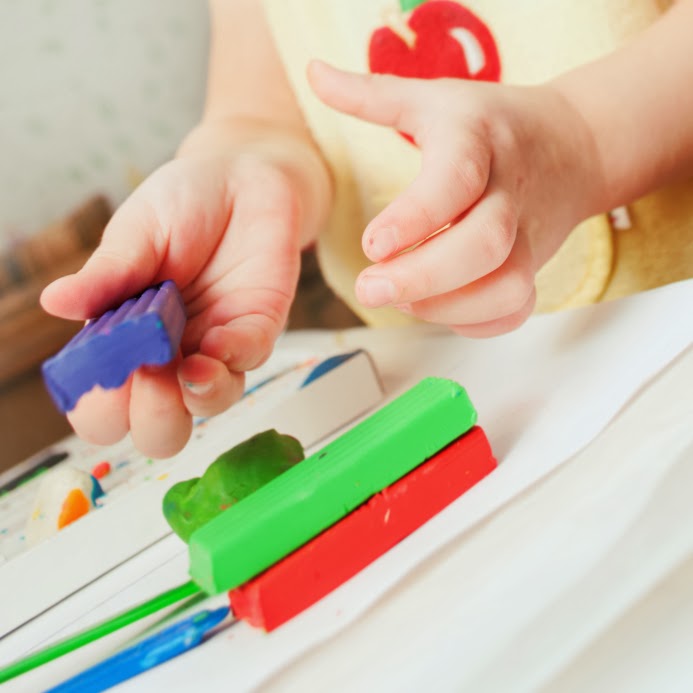 You can't beat Playdough for bringing out the child in all of us – kids of all ages enjoy messing about with the stuff.
With Playdough, it's all about what you add to it. There's a fail-proof recipe here, use food colouring and glitter to liven it up, and include one of these creative companions to make it really come to life!
·
Googly eyes and feathers for creating monsters
· Try making spaghetti towers
· Lego, leaves, feet and hands, lace material and letter stencils – children love imprinting different textures (it's a good learning tool, too)
· Write messages and practice letters
· Kids can make their favourite foods
· Make faces and explore emotions
· Use cocktail sticks to make hedgehogs and other prickly creatures
I've seen children make science projects, design outfits and houses with Playdough. The possibilities are endless. I'd recommend setting a theme if you want to bring a little more structure, otherwise let your children's imagination run riot!
Cress! It grows so fast, if you do this at the beginning of the holiday the kids will see the results before they go back to school.

And even if the sun doesn't shine, with a protective table cloth this can be enjoyed inside, too.
You'll need some cress seeds, soil and a container. For an unusual container recycle tins, jam jars or even old shoes!
I like to choose a fairytale or invent a story to bring the seeds to life. Jack and the Beanstalk, fairies, goblins and imps always set the imagination alight!
Simply sprinkle the seeds on top of 3-4 inches of soil and lightly cover.
Yes, the soil will get everywhere so if you're inside prepare the room – and the children! Gardening sets are among the most popular gifts I source. Child-sized trowels and gardening gloves that actually fit make this activity even more engaging.
With Easter coming up, this is a great take on the traditional chocolate cornflake cakes. Instead of cornflakes, this recipe use shredded wheat. It takes about 40 minutes and serves 12.
· 200g milk chocolate, broken into pieces
· 85g shredded wheat, crushed
· 2 x 100g bags mini chocolate eggs
· Melt the chocolate in a small bowl placed over a pan of simmering water
· Pour the chocolate over the shredded wheat and stir well
· Spoon the chocolate wheat into 12 cupcake cases and press the back of a teaspoon in the centre to create a nest shape
· Place 3 mini chocolate eggs on top of each nest
· Chill the nests in the fridge for 2 hrs until set
4.
A Sweet Take on a Savoury Treat
Age: 10+ (younger children can enjoy this with your supervision)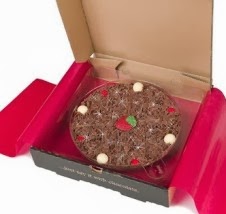 Another absolute winner is the Chocolate Pizza

. Kids really enjoy this novel take on a food favourite.

You can buy 'Make Your Own Chocolate Pizza' sets but a pre-made savoury pizza base, baked and cooled, topped with chocolate spread and inventive sweet additions is just as good.
Red sweets become tomatoes, black sweets are olives, and green sweets are peppers. And white chocolate sprinkles become the cheese. Clever and fun!
Take a Walk on the Wild Side!
Liven up a walk to the park with a story or 'spotting' game, turning the local park into a forest or tropical rainforest as you go.
A picnic is always an adventure for kids and with companies like Funky Lunch providing some much needed inspiration for sandwiches and snacks, eating out just became a whole lot easier. Check out their recipe book; the ideas and inventions really are marvellous.
How Do You Handle Half Term High-Jinx?
Activities like these – flexible, affordable, fun ideas – have kept me sane during the holidays and the kids have had a great time! On occasion, I've even achieved some of that mythical 'success and productivity' that's supposed to exist during school breaks!
How do you handle the half term high-jinx? I'd love to hear your stories.
Lisa Bradburn is the managing director of
what2buy4kids
– a place to find quality, unusual gifts for kids. Lisa built her business out of first-hand frustration at the lack of interesting and available gift ideas for children. Now, she hunts them down so you don't have to and provides endless entertainment inspiration for children of all ages.
* This post is in association with What 2 buy 4 kids *