Max has very sensitive skin, and suffers from eczema – because of this I am very careful about what products I use on his skin. So when miamoo got in touch and offered me a travel set to review, I knew it would be perfect for Max. Let me tell you why:
miamoo do not use any of the following chemicals, which are known to irritate delicate skin:
Parabens

Petrochemicals

Sodium Lauryl Sulphate

Synthetic Colour/Frangrance

PEGS
Coming with the mission statement to 'ensure that delicate skin is protected' I knew that it was the closest thing to perfect I was likely to find for Max, and was eager to try it out.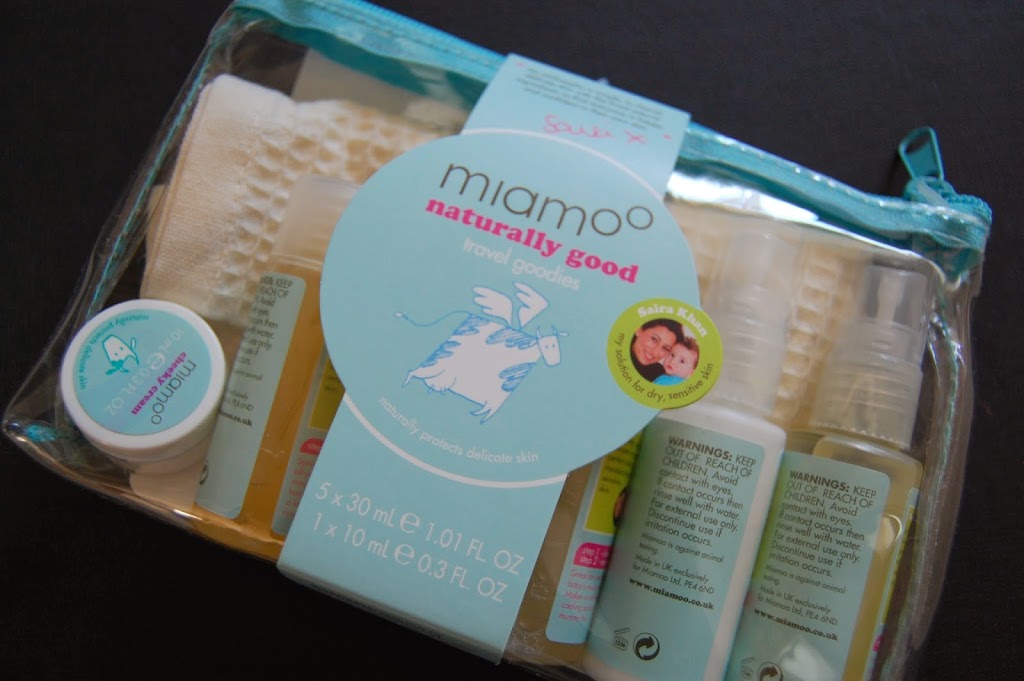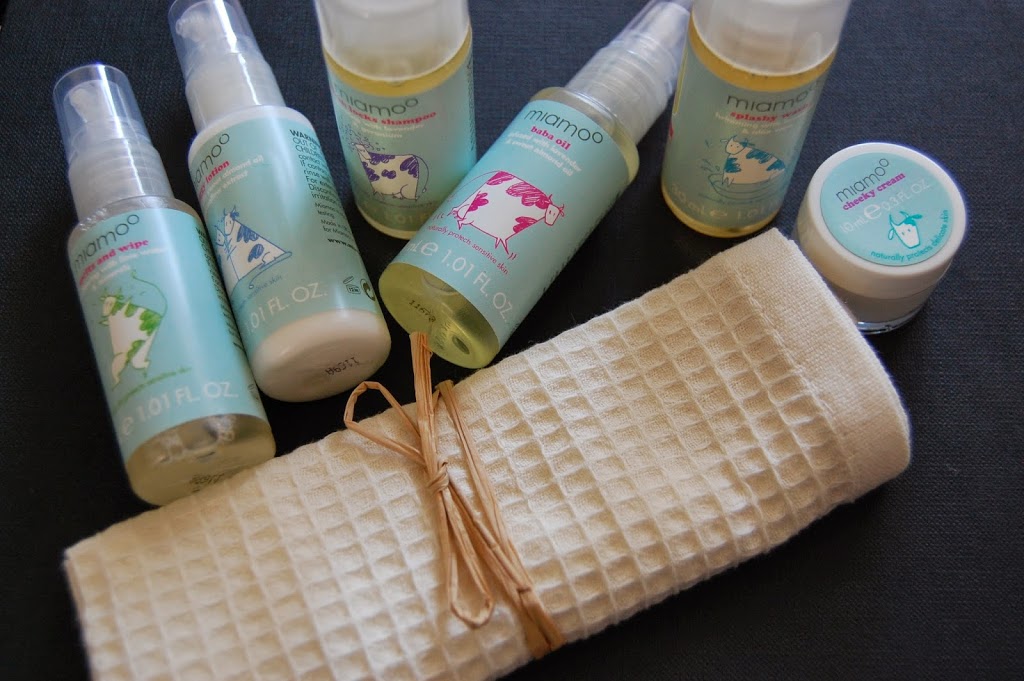 I love that all the products have their own miamoo names – such as cheeky cream, huggy lotion and splashy wash – much nicer sounding than bubble bath and body lotion!
All the products have a fairly similar small, which I like – nothing is overpowering, nothing smells 'false' or over fragranced – it all smells clean and fresh with a hint of sweetness. Perfect for tiny ones – I personally don't like little ones to smell 'perfumed'.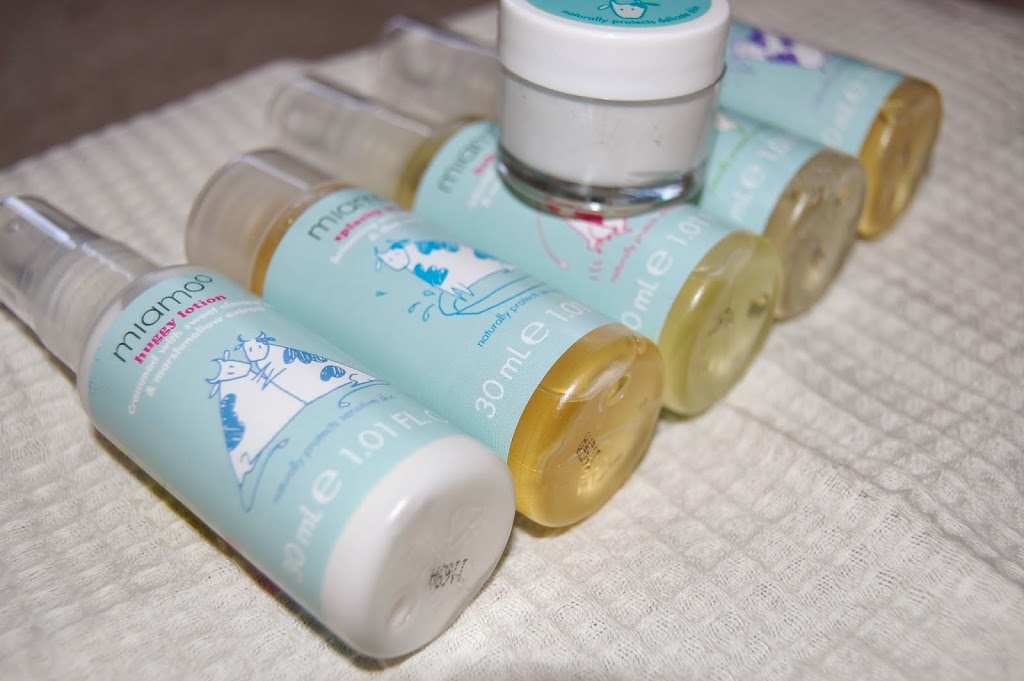 The size of these bottles is perfect for popping in the changing bag, and I like that everything has a double function – the spritz and wipe is good for sticky faces and as a facial mist for mum. The cheeky cream can be a nappy cream or a handcream. The baba oil is good for moisturising and massage. It means you don't have to carry separate products for baby and you – just pack the miamoo travel kit for both of you. We are going away this weekend, and this perfectly sized travel kit will be coming along with us.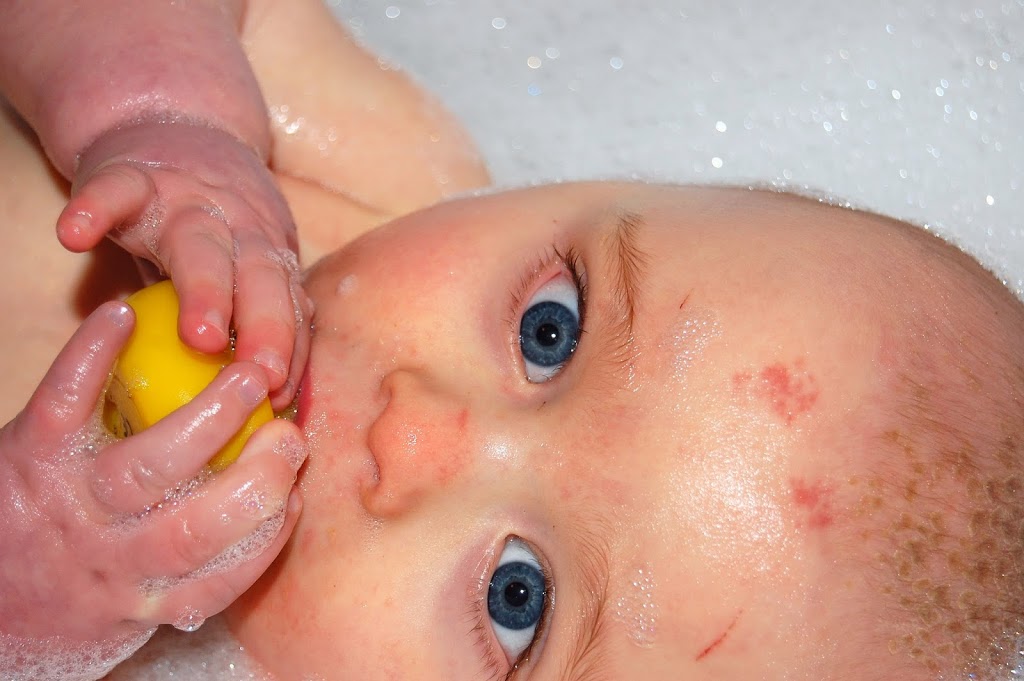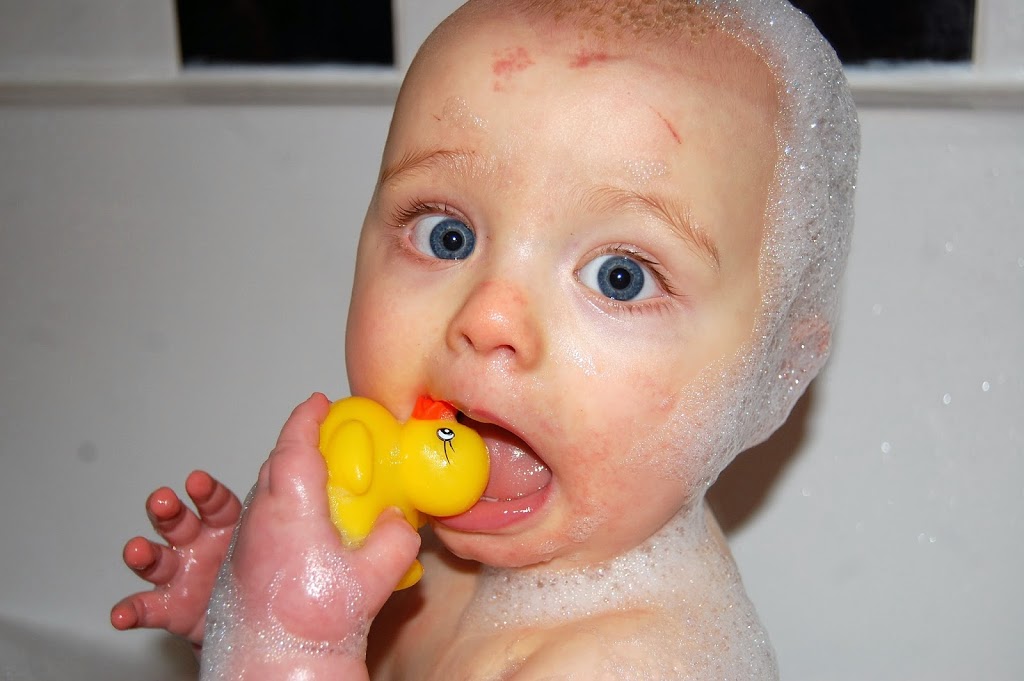 The splashy wash is lovely and bubbly, and has cleaned up all manner of muckiness. We have been using it with the fresh locks shampoo for an extra squeaky clean baby. The huggy lotion is great to use after a bath to lock the moisture in and keep Max's skin from drying out.
Overall we have been really impressed with the miamoo skincare range. Not only is it great for Max, it's great for older brother Jacob too, who also suffers from eczema. Not only that, it's perfect for mummy as well! Great size for popping in your bag, great fresh scent, and the best thing we have found for sensitive skin. A real winner all round.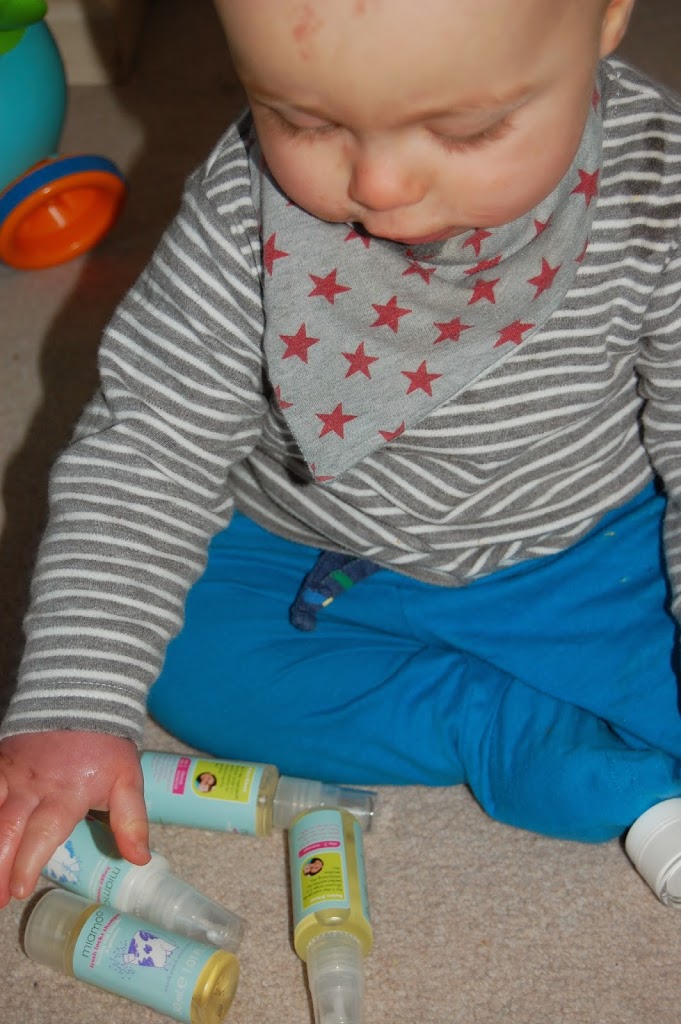 If you want to try miamoo for yourself, then enter the code blog13 at the checkout to receive 10% off all full sized products.
* We were sent these products free of charge for the purpose of this review. All thoughts and opinions are my own*