This week has been the usual mix of school runs, clubs and getting back to normal after Britmums.
The beginning of the week saw the sun shine a lot, and so we got outdoors in the garden every day.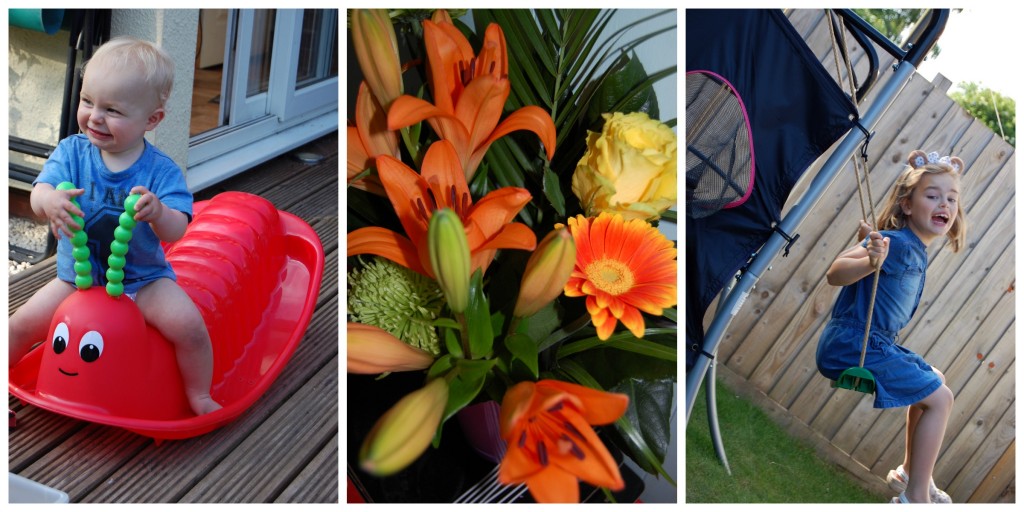 Day 173 – Max loves his new seesaw – it was a real bargain at just £4.99 and he will get heaps of use out of it!
Day 174 – I was sent a truly stunning bouquet of flowers from a company I have been working with – I love the colours.
Day 175 – More garden fun – Gemma seeing how high she could get on the swing!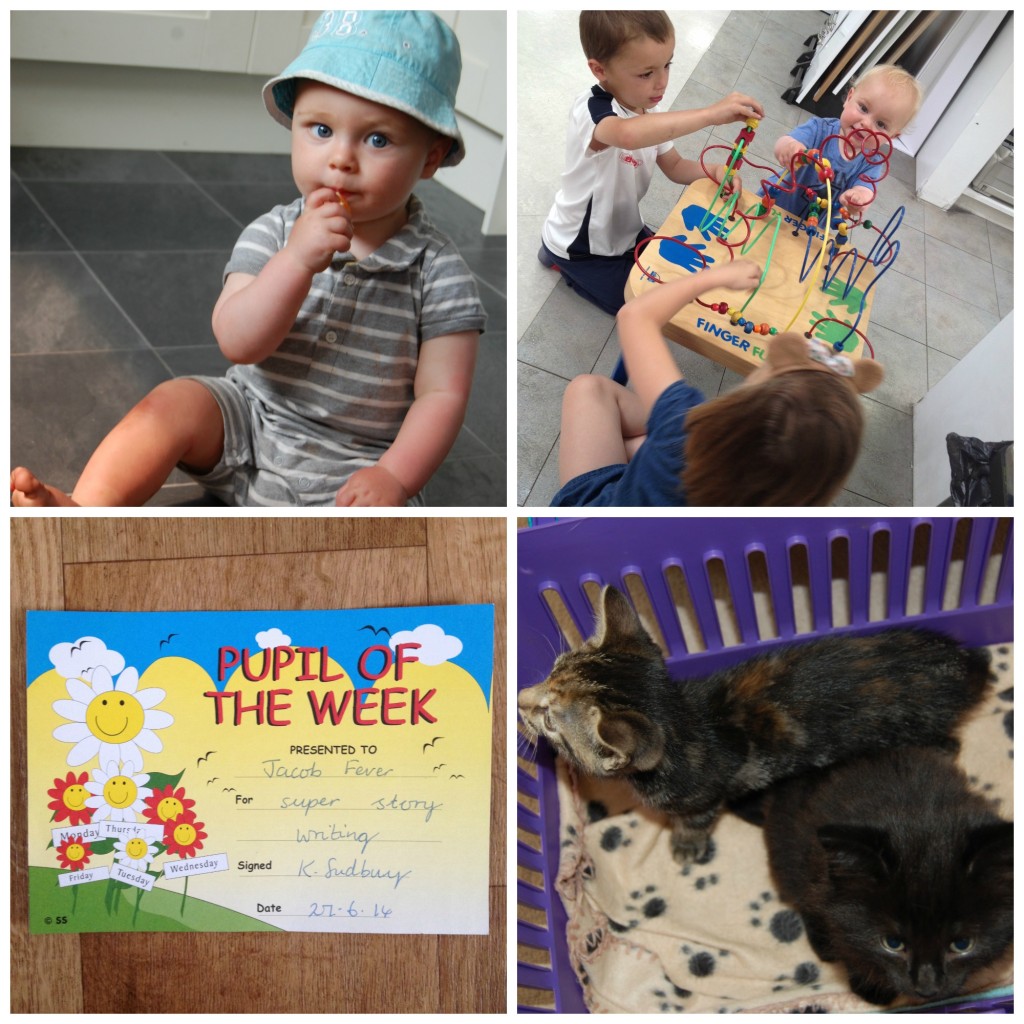 Day 176 – Max having a break from all the sun with a quick snack break in the kitchen. He is looking so grown up lately.
Day 177 – All 3 children playing nicely together while Mummy and Daddy ordered the new bathroom.
Day 178 – Jacob came home from school with a Pupil of the Week certificate for his super story writing. He wrote a story about a fish rescuing a little girl who got lost.
Day 179 – These 2 bundles of fluff have joined our family today – now we need names! Any ideas….?