I love a good personalised item. Having 3 children, I like things that preserve those special memories and events, and yet still complement our household style.
I was recently sent a wooden birth date plaque for Max from Handmade by Kirsty. There are heaps of different options, ranging from birth and christening plaques to items personalised for your home or a special event such as a wedding.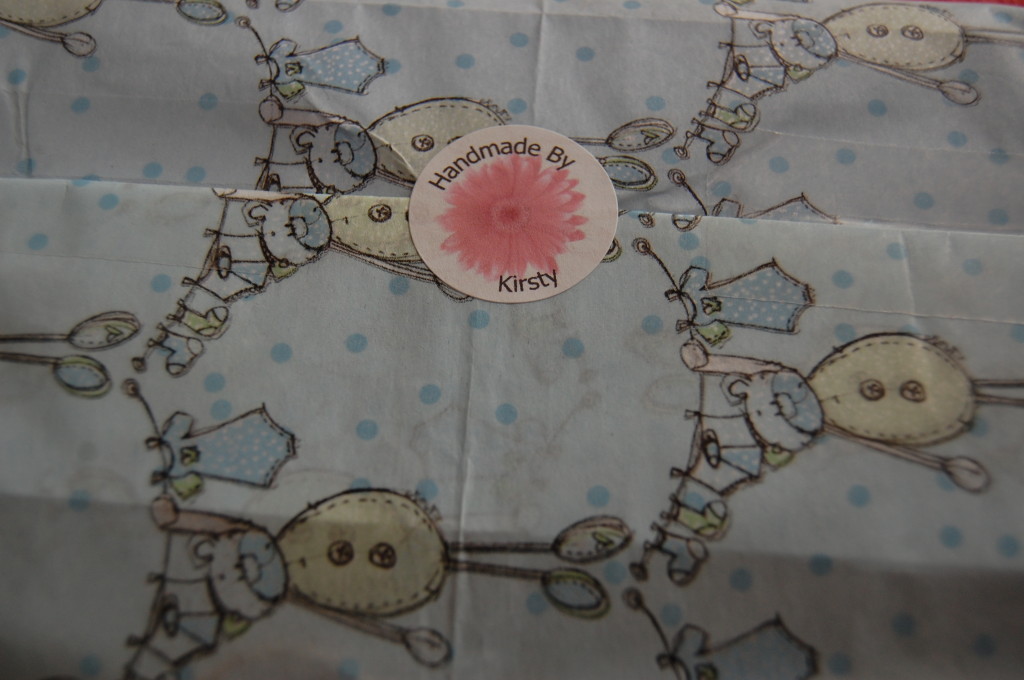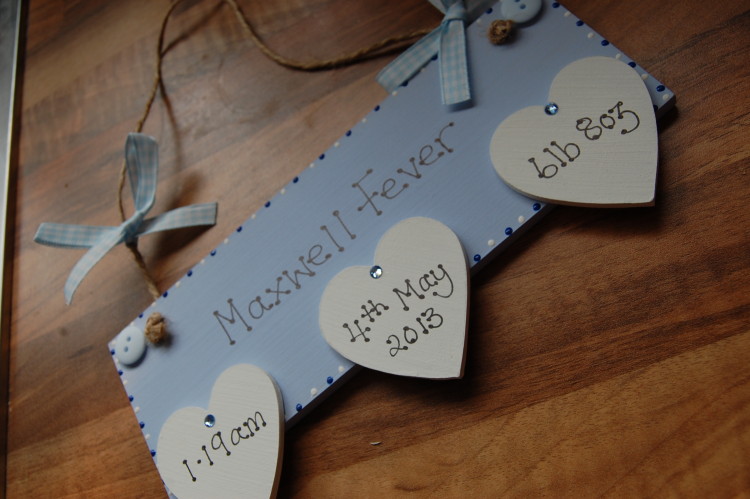 Items come beautifully wrapped, so would make a great gift, and as soon as I opened mine I was struck by the quality – this is no cheap, cheerful and flimsy plaque, this feels made to last and looks far better than I ever expected. I love the rope effect hanging, giving it that rustic feel. The little buttons at the corner add in a little vintage touch, and the carefully painted wording is crisp, clear and neat.
This is such a lovely keepsake to remember Max entering the world and joining our family. If you are looking for an unusual and unique gift, then look no further than Handmade by Kirsty. I intend to buy a few more items for the house – starting with the gorgeous Together with Love plaque!