Jacob is train mad – always has been. Ever since he was big enough to pick up a toy in his chubby little baby hands, it was always the trains he went for. He loved Thomas books, DVD's and I think the year we went to see the real Thomas on the steam railway was possibly the best year of his life!
So when we were sent the Fisher-Price Take-n-Play Spills and Thrills on Sodor and Fisher-Price Take-n-Play Stepney Engine, it was Jacob who was in there first, ripping open the boxes to reveal the train related goodies inside.
I love that this set can be added to other Take & Play Thomas sets, it makes it much more versatile and means your little ones can set up a whole land of railways. This Spills and Thrills set is a bit fiddly to put together, and needs to be leaning against something in order for it to be used – there is no way of making it stand up on its own. This isn't a huge problem but does mean it needs to be set up against a wall, shelf or cupboard in order for it to work.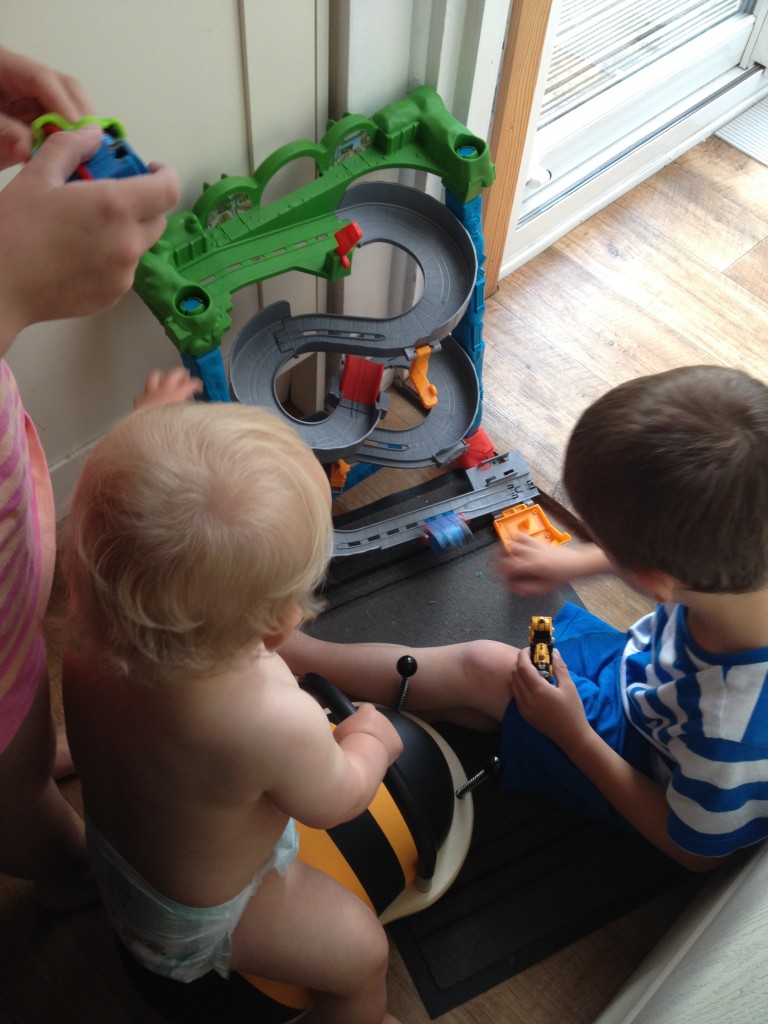 Once set up, using the set is really fun. Your engine starts at the top of the track and winds down the sloping bends, setting off signals and drawbridges along the way, before finally ending up in the paint shed with pain on their face! The kids love that bit. It's a great set that allows the whole family to get involved in the fun.
I am not sure this is something I would necessarily buy myself – although it is good value, it is a bit fiddly to put together, which is a bit of a pain in a 'take and play' set to be honest. You want something quick and easy if you plan to move it from one location to another. If you plan to keep it just for home use it would be another matter – although as mentioned it needs to be leaning against a surface at the correct angle to work properly. If the angle is not quite right, the trains get stuck on the bends.
It's a great, fun toy for any Thomas fans, and the kids do really enjoy playing with it. If you are looking to expand your Take and Play sets, then the Thomas Spills and Thrills set would be worth considering – the fast pace of this toy will appeal to many children.