I love a good pushchair liner – not only do they provide a comfortable ride and protect your pushchair seat from spilled drinks and sticky fingers, but they can give your pushchair a whole new lease of life too. I am always on the look out for funky new designs to jazz up my black pushchair – and that's where Betty Bramble came in. I already have the rather gorgeous London's Calling footmuff from this company, which got used on a daily basis all winter, and was like putting Max into a snuggly warm sleeping bag.
I was recently sent their very awesome Super Hero buggy liner. A colourful, retro print on a blue background, this is billed as THE pushchair liner for half pint heroes everywhere – and I have to agree. It looks fabulous.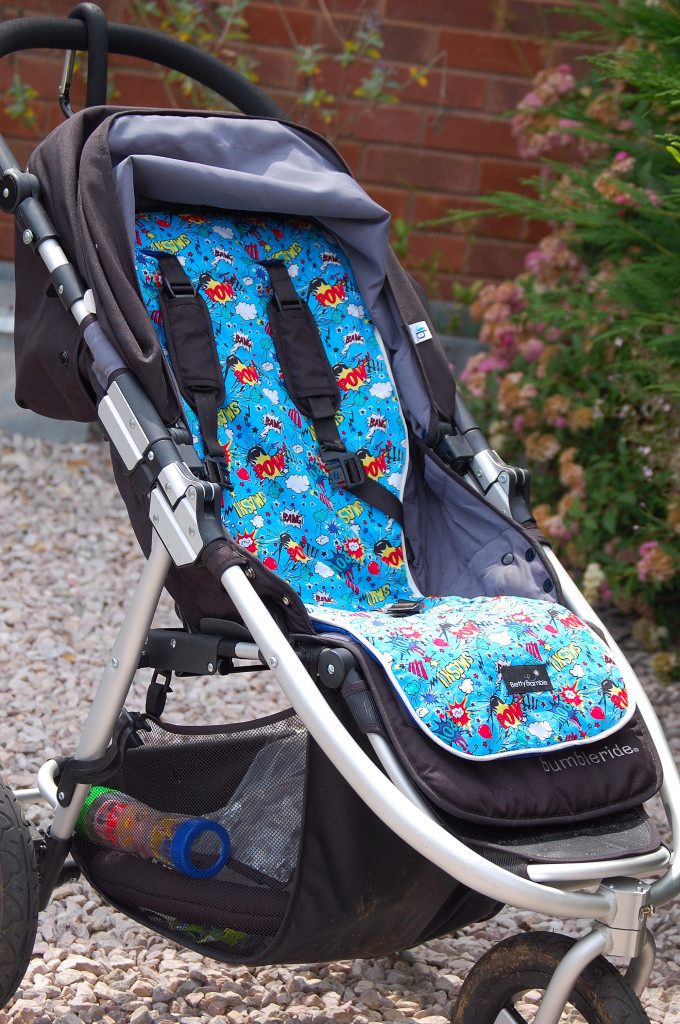 The Superhero side of the liner is made from super soft cotton, and offers a really comfortable seat for little bottoms. The other side of the liner is luxurious corduroy, and the whole thing is stuffed with a hypoallergenic filling, which is really important to me – Max suffers with eczema, and I don't like to put anything next to his skin which may irritate him.
At 92cm long and 36cm wide, the liner should fit most pushchairs. Putting it on is simple – thread the shoulder and crotch straps through the holes in the liner and away you go. The waist straps simply feed around the edge of the liner – this can cause it to wrinkle up slightly, but it's not a major problem, especially when your baby is in the seat.
My only real gripe with the Betty Bramble liner is the fact that there is nothing at the top to stop it sliding down. Previous liners I have tried have had an elastic strap that fits around the top of the seat and prevents the liner from moving when you take baby in and out, fold the pushchair or just have a wriggly tot on board. It's a little thing, but it would make a lot of difference.
Overall, we love it. The design is super cool – Max thinks so too!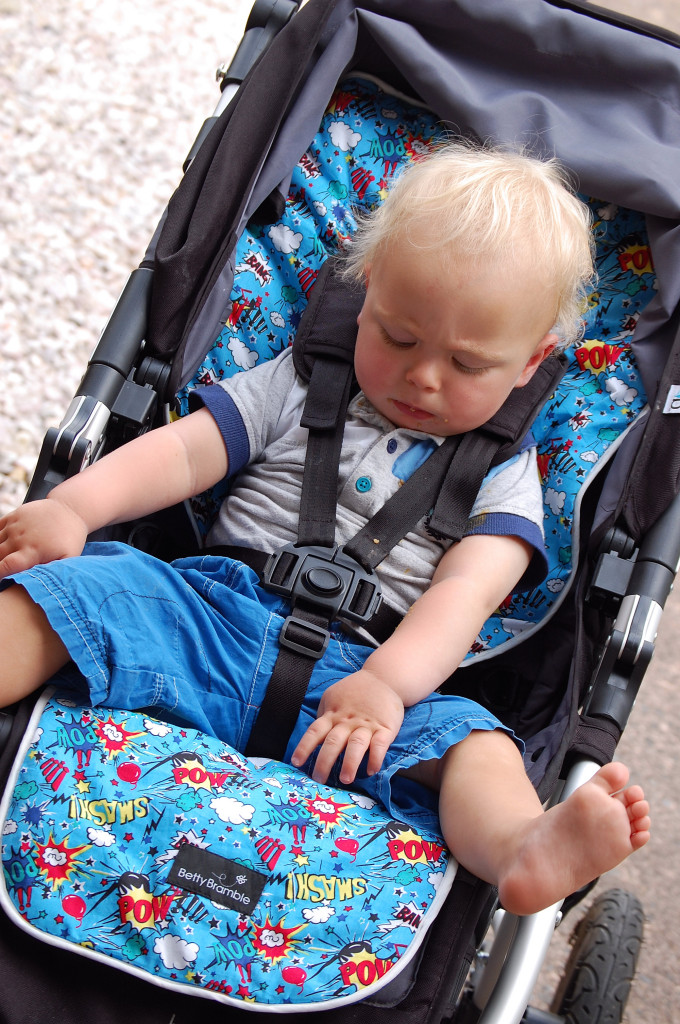 Do you use a pushchair liner? If you could design one what would it look like?