I hate the gender stereotyping that is so prevalent in the childrens toy market. Hate it. If you take a walk around any large toy store you will see clear segregation between 'boys toys' and 'girls toys'. It seems to be assumed that boys like trains, cars and Lego while girls prefer dolls, cooking and cuddly animals. While this may well be the case for many, is this because of genuine preferences or subtle exposure from day 1. Pink pushchairs for quiet, gentle little girls to push their blonde haired dolls around in and big, mean looking Lego dumper tucks for the boys to knock their Duplo towers over with.
I think advertising plays a big part, and I certainly don't bring my children up to conform to these stereotypes. We don't have separate toys in this house – we have a tub of toys that are for anyone to play with, and if you sit back and watch, children will choose what they want to play with rather that what people expect them to pick.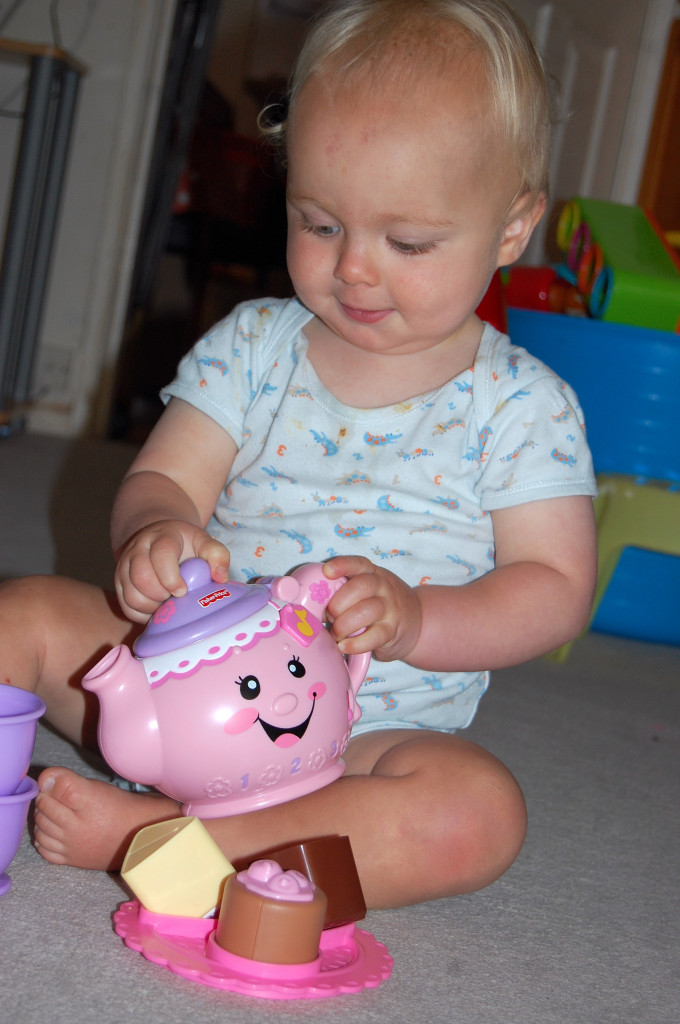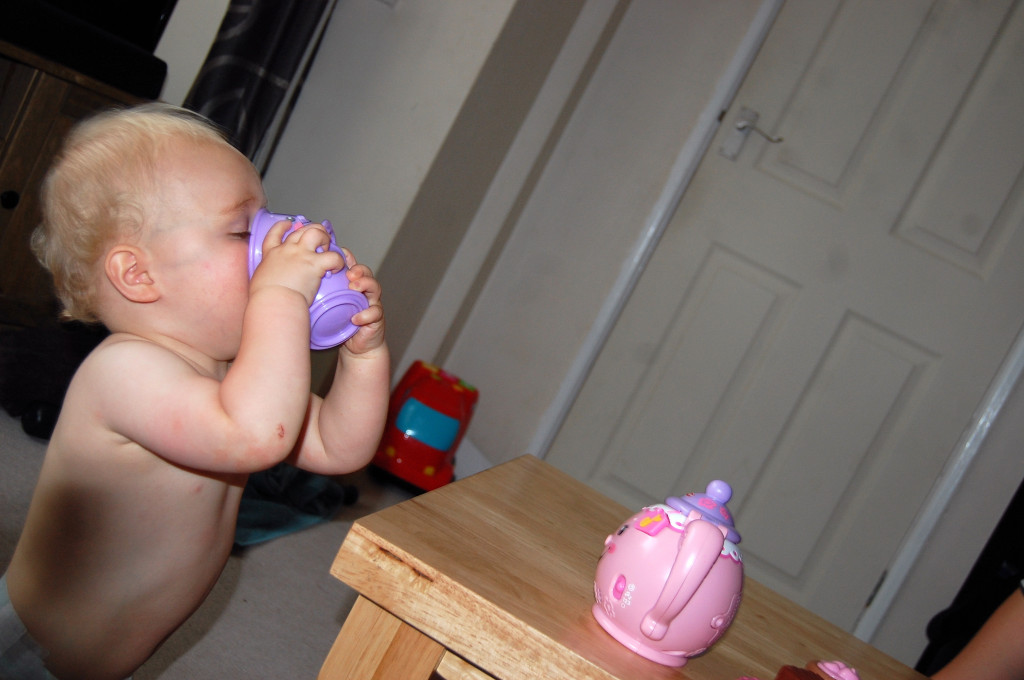 One of Max's favourite toys is the Fisher Price Laugh and Learn Say Please Tea Set, currently available from Amazon for £11. This is such a great value toy, and has so many play elements that we love. There are songs, reminders to say please and thank you, cakes to serve, cups for pretend picnics and a little plate shape sorter for the cake slices. All round great toy – but why is it pink? Not that Max or I care about the colour, but so many people wouldn't buy this for a boy based on the colour. It implies that only little girls play tea parties, only little girls like to help in the kitchen and make tea for teddies. And that is just so wrong.
Why are Dads encouraged and praised for pushing prams, making the dinner and doing the housework, yet little boys are not afforded the same equality? In my house we focus on gender neutral play – my children will play with whichever toys they choose, and they will never ever be told 'that's for girls' or discouraged from playing trains due to their sex.
What are your thoughts on this? Do you believe that all children have the right to choose how and what they play with, or do you think there is value in segregating toys for girls and boys?