The year is flying by, and there are now less than 100 days left of Project 365. Taking a daily photo has become such a part of life now.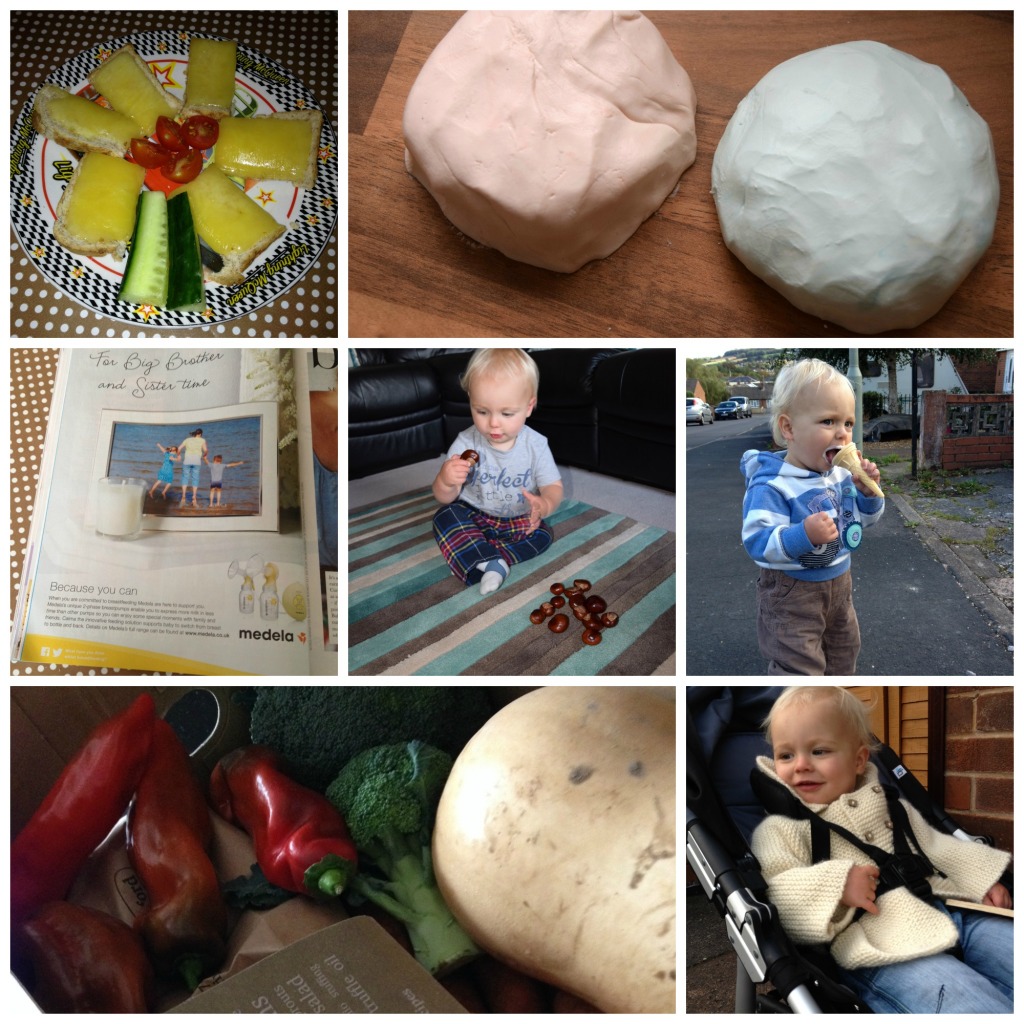 Day 264 – A quick and easy sunflower lunch for Max – cheese on toast, cucumber and cherry tomatoes
Day 265 – We made sensory dough – a really simple, 2 ingredient dough that can be changed with the seasons
Day 266 – Opened this months Mother and Baby magazine to find that we are the 'face of Medela' – how exciting!
Day 267 – Our first batch of conkers, and Max loved them!
Day 268 – A treat from the ice cream van – he didn't share!
Day 269 – Our first organic vegetable box was delivered today – it's full of gorgeous, colourful goodies.
Day 270 – Autumn has definitely arrived and the wooly cardigans are out!