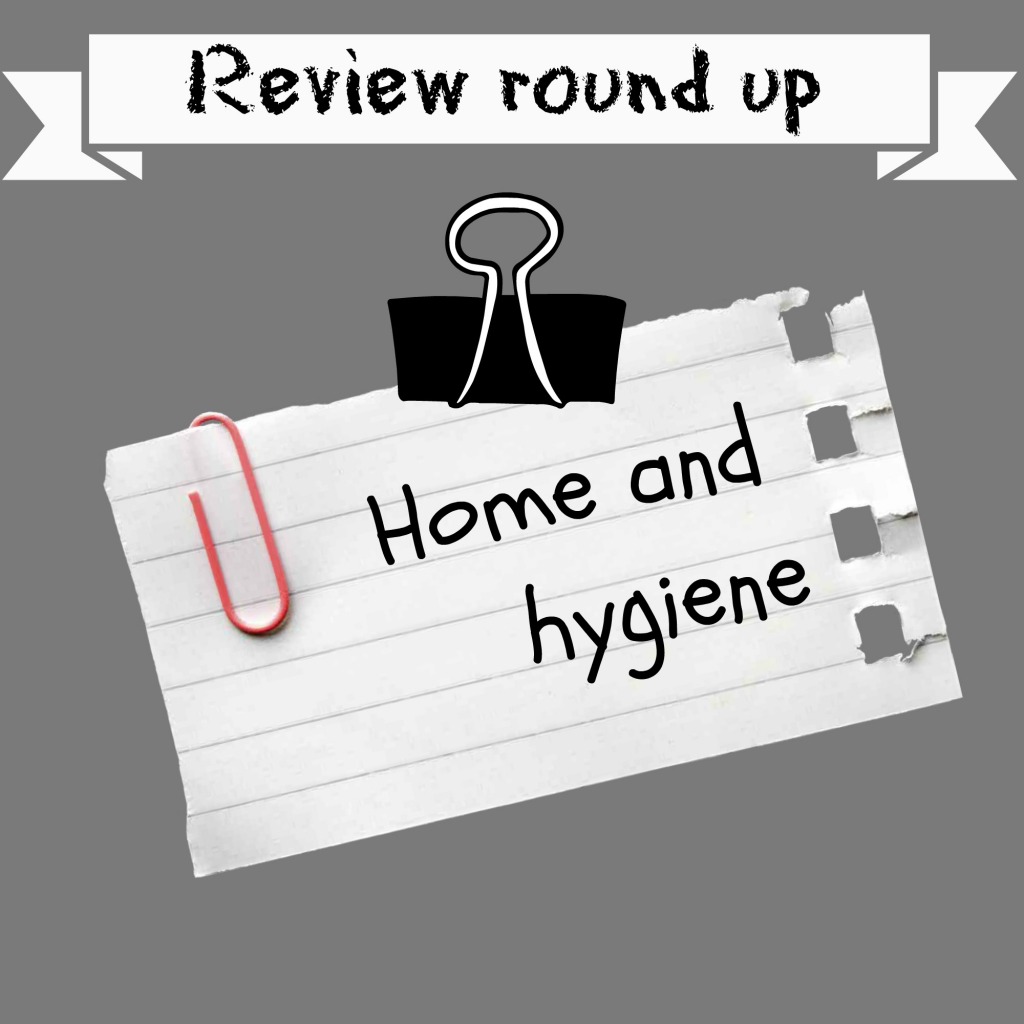 It's time for the monthly review round up – this month I am featuring a range of home and hygiene products.
Persil and Comfort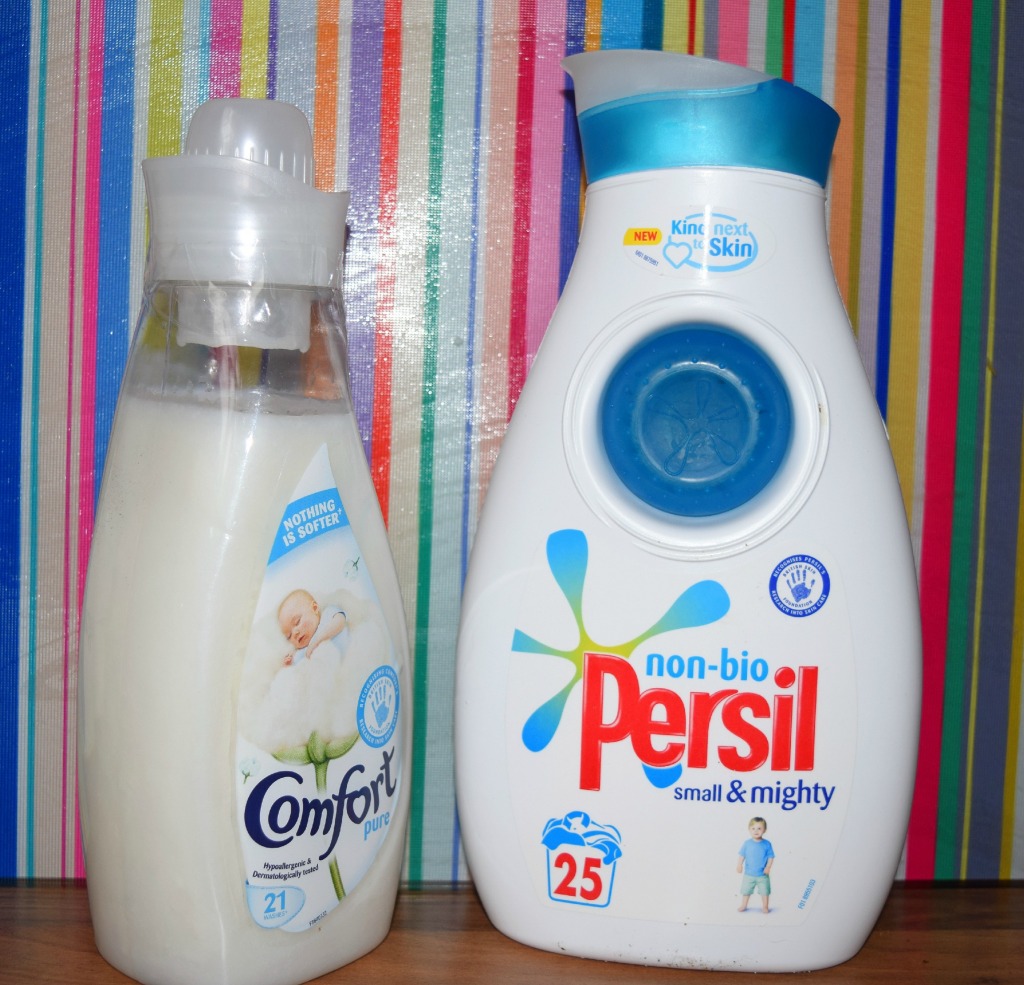 Did you know that 73 per cent of new mums think their babies have a better wardrobe than them? This is definitely the case in this house – my kids have far better (and far more) clothes than me. A recent survey commissioned by Persil Non Bio and Comfort Pure shows that in general, mums feel they have less time to get ready and lack inspiration about what to wear. It can be hard when you have little ones to consider can't it?
I have been using Persil Non Bio Small & Mighty recently in an attempt to return Jacob's school shirts to their former white selves. You really don't need to use much of the liquid to get a great result, and I have found that when we have a particularly tough stain it works well as a pre treatment option too.
I am comfortable using both the Persil Non Bio and the Comfort Pure on all the childrens clothes – it doesn't irritate Max's eczema, the scent is soft and gentle and they leave clothes feeling silky smooth.
Dettol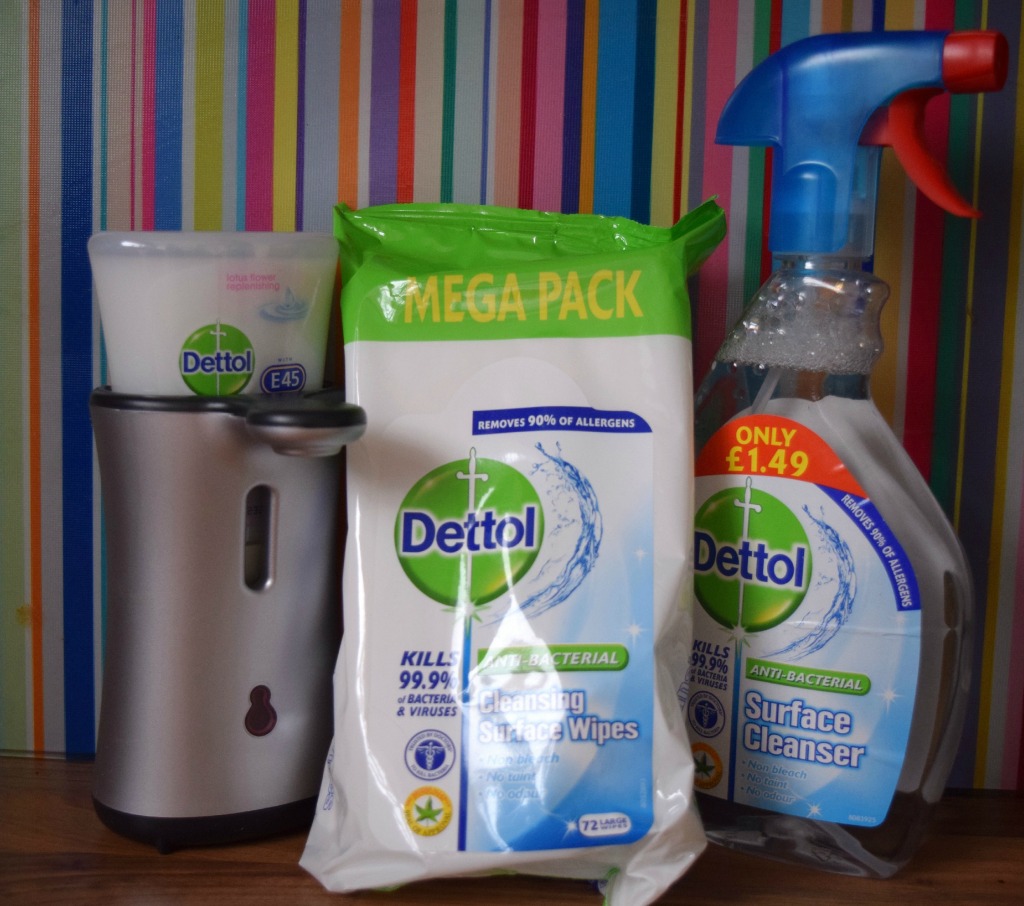 Most of us have heard of Dettol, and their surface cleanser has been in use here since before Gemma was born. However, we have never tried the surface wipes or the no-touch handwash system, so we were keen to give these a go.
The surface wipes are definitely worth a go – especially after having read an inforgraphic stating that 60% of UK dishcloths are contaminated with E.Coli. And you use those to wipe down your worktops? Bleurghhhh. I am definitely going with surface wipes from now on – they do the same job as a spray, but are much more hygienic and can just be thrown away after use to prevent the spread of germs.
As for the no-touch handwash system – it's a total winner. It prevents so many of the issues we have with other handwashes – the big splodges that my kids manage to get all over the sink and surrounding areas, the fact that they use far too much, and the difficulty we face when hands are dirty but you need a clean hand free to press the soap dispenser? None of these are a problem any more – the kids simply hold their hands underneath the dispenser to release a good amount of soap to allow them to wash their hands properly – without making a big mess!
Teangi tea tree shampoo & conditioner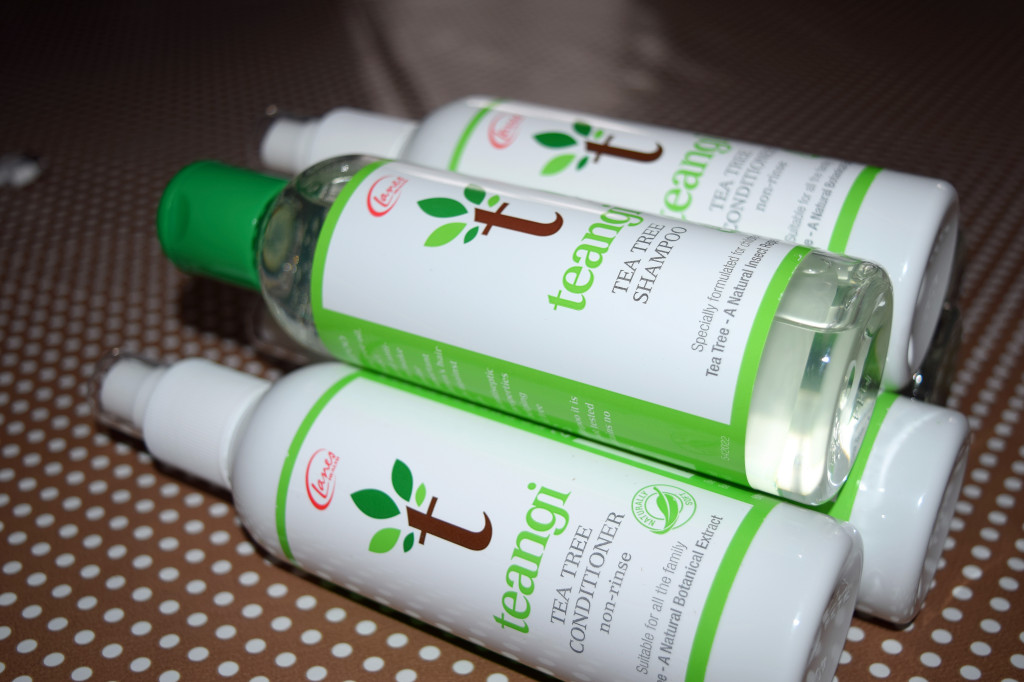 2,000 parents of school age children were asked what they dread most out their return to school and six out of ten agreed that the idea of dealing with head lice was by far the worst implication of walking back through the school gates this autumn. The thought of having to de-louse the whole family, the messy, smelly treatments and the hours spent combing and checking – it's a nightmare. Those of you with school aged children will know just what a problem head lice are.
Teangi tea tree shampoo and conditioner contain tea tree, which is a natural insect repellent – making it ideal to use as a preventative measure against head lice. It also works as an antiseptic with anti-bacterial properties keeping hair clean and free of dandruff, and the conditioner has a nourishing and moisturising effect, making tangles a thing of the past. Plus, it smells nice too, and is priced at a very reasonable £3.85 for the shampoo and £3.45 for the conditioner, both available from Amazon.
Maizy cat litter
We got 2 kittens a couple of months ago, and so have been using cat litter since then as they were not big enough to go outdoors. They are now – but that's a whole other post!
Maizy litter is 100% biodegradable and earth friendly, which is appealing to me, and makes it a lot easier to dispose of. It's made from puffed corn kernels which are super absorbent and do a good job at masking odours. It 'clumps' well too, so you can easily remove wet/dirty areas without the need to remove more litter than necessary. When you do need to change the lot, it's dust free, which is really great – there is nothing worse than pourinf litter into a tray only to end up breathing half of it in.
The cats accepted it easily, despite having had a very different brand previously, and although they now go out, we will be keeping this in the cupboard for when we go away on holiday. You can find Maizy cat litter at Pets Corner.
Viakil bathroom cleaner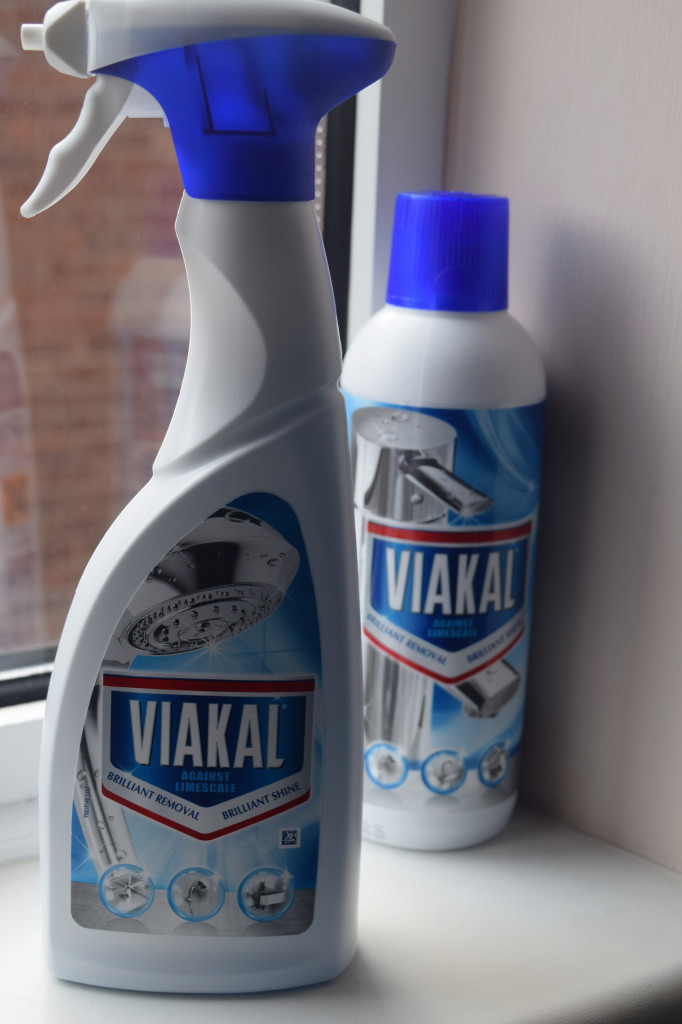 Limescale can be a problem in pretty much every bathroom up and down the country. I have recently been trying out Viakil (available from Amazon, Tesco and Ocado), in both a liquid and spray form.
The spray is of course, a super handy formula for quick, daily bathroom jobs. Not only does it help with limescale around the taps, but it works as a general bathroom cleaner too – just spray on and rinse off.
Excuse the photo of my horrible soap dispenser and taps before – I blame the children, who are huge fans of flicking toothpaste everywhere – but you can see the difference after a quick wipe down with the Viakil! The spray is just so convenient to have to hand for all those bathroom spills.
The Viakil liquid is also great to have for the tougher jobs. We have used it recently for our shower head – we removed it, soaked it in the Viakil and rinsed – and it's like having a new shower again! It's the limescale you can't see that sometimes needs some attention.