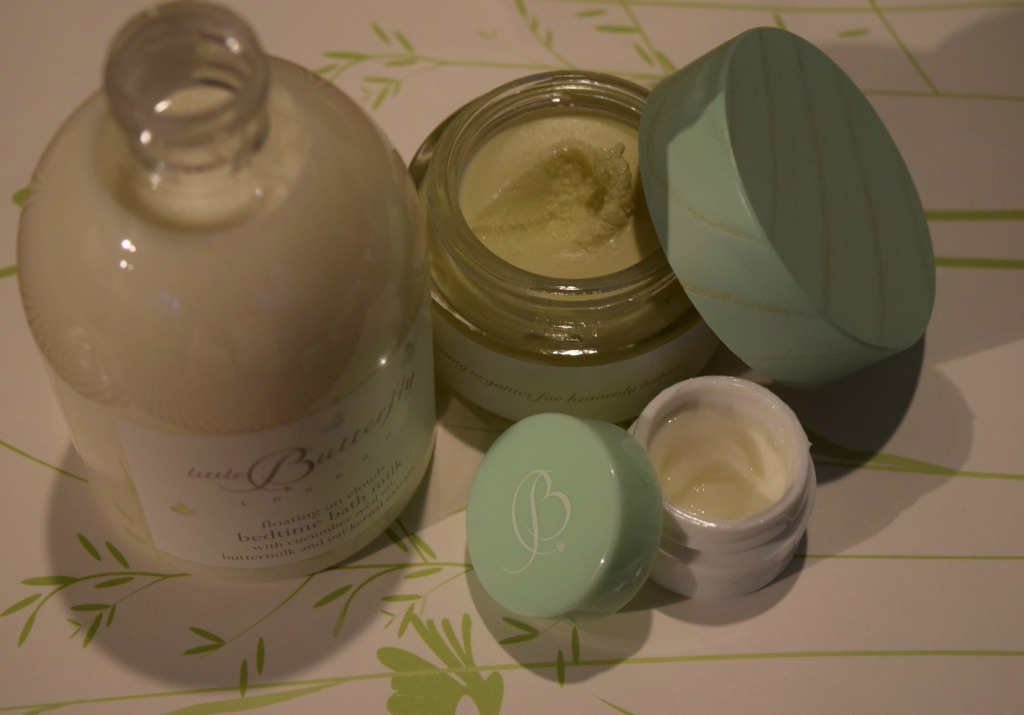 I am always on the look out for new skin products that I can use on Max. His skin is so sensitive that we have a very limited range that I know I can use on him with no irritation. When Little Butterfly London got in touch about their organic skincare range, I headed over to the website to see what it was all about.
The story behind Little Butterfly London is very simple. The founder, Gudrun, was looking for the ultimate natural skincare range for her son, and when she couldn't find what she was looking for, she made it herself. The brand combines 'organic purity with design deliciousness, bringing a touch of magic to the nursery routine, while nurturing delicate skin.' All the products are organic certified, and infused with essential oils for a sensory experience – I would call it the premium baby skincare range.
Floating on Clouds bath milk
I love that this is a bath milk rather than a bubble bath. I don't think babies need bubbles, but Max definitely does need a thick, soothing product in his bath, and this definitely fits that bill. It contains avocado oil to relieve itching, and peach kernel and papaya seed oil gently hydrate – so it really is perfect for Max, who suffers from eczema and often has dry, itchy skin. It smells beautiful – not overpowering at all, just a gentle fruity scent. The bath milk is priced at £23, which is more than I would usually spend but you only need to use a small amount each bath time – a little goes a long way – and the soothing properties make it worth the price tag for me.
Dewdrops at Dawn body lotion
I have to admit something here. I haven't used this on Max. I kept it for me, because it smelt so delicious! It contains cocoa butter and meadow-sweet extract, so it is silky smooth and really nourishing, and the mandarin and orange essential oils make it smell good enough to eat. I have been using this on my hands, face and body and I can't recommend it enough. It costs £23 for a bottle.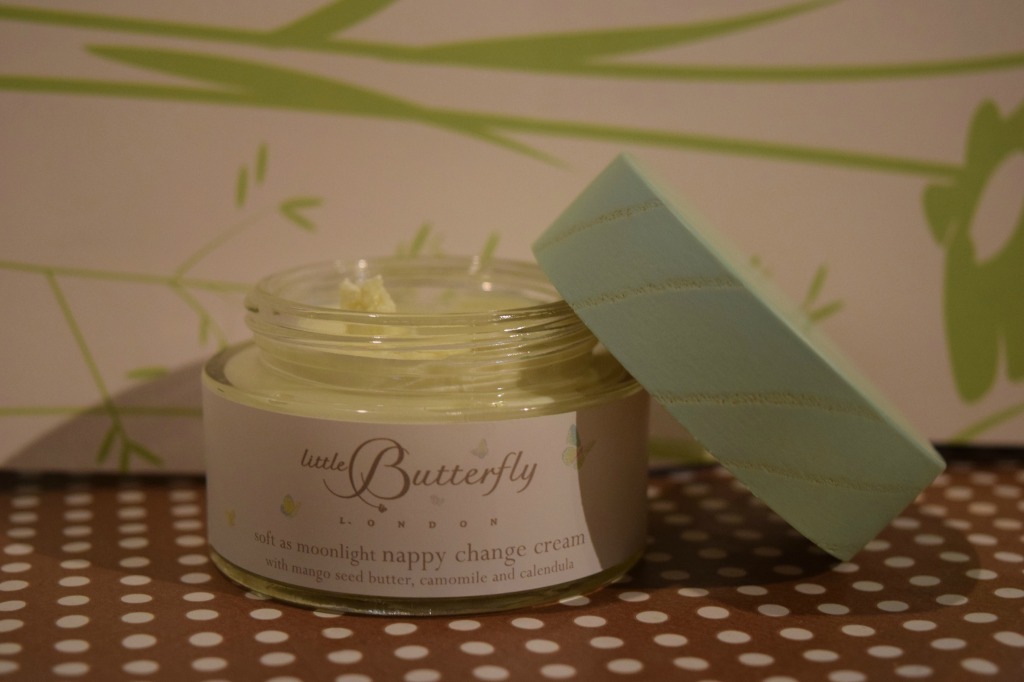 Soft as Moonlight nappy change cream
I don't usually use a nappy cream on Max unless he has a bit of nappy rash, but if you think about it, it makes sense to use one daily to keep the area soft and supple. There are so many different ingredients in this cream, from mango seed butter and camomile to relieve any discomfort to cucumber seed oil and Vitamins C and E to maintain healthy moisture levels. The cream is thick, and I was worried that it would be hard to rub in, but once in contact with the skin it softens and melts in. We have made applying this nappy cream part of the morning routine. Priced at £25, this is again worth the investment as a little goes a very long way, and it is far superior to other nappy creams we have used.
Overall, I am impressed, with the quality, the ingredients and the look of this range. It's a little bit of organic luxury in our lives.