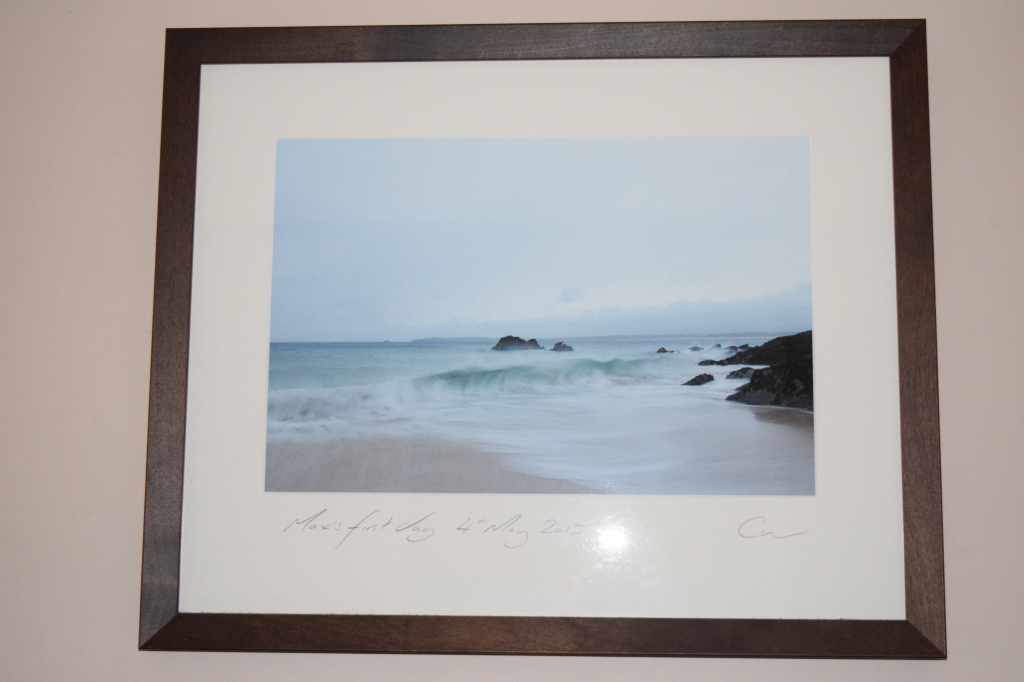 A lot of you will know about The Day That. They offer a very unique service, that allows you to choose a special date (any date from 2005 onwards) and see pictures of the sunrise on that day. From this you can choose a fantastic gift for a special occasion, a gift or a celebration. A photograph taken on the day your life changed forever – whatever it was that happened to make that day special to you. It could be the day your child was born, the day you got married or engaged, or the day that a special christening or anniversary took place. Whatever the occasion, The Day That ensures that you will never forget.
We were recently sent a framed photo from the day Max was born. To order, I went online, selected the date, and was then shown a selection of photographs, all taken at sunrise on that day on the coastlines of South West England. Once I had selected my favourite, I then chose a frame to compliment it. You can also choose to have your photo on canvas, acrylic or as a digital download.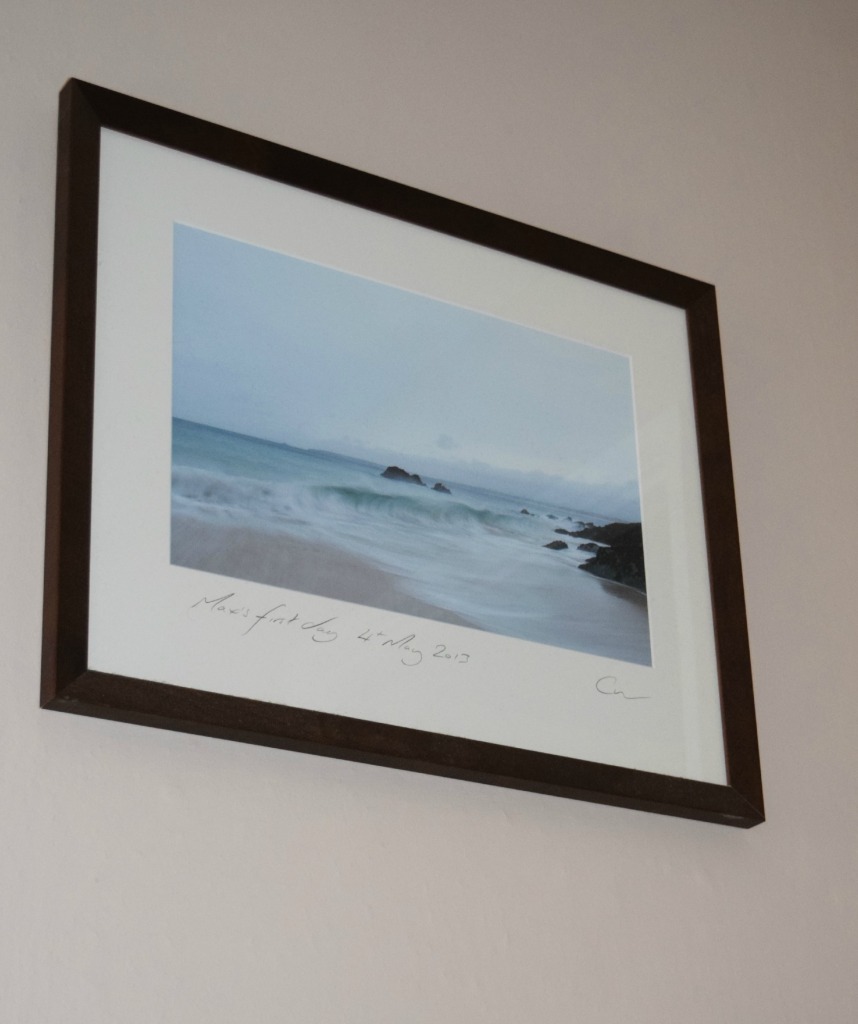 I honestly can't tell you how much I love our photo. It actually makes me a little bit emotional to look at it, it's such a special reminder of an incredibly special day in all our lives. The quality is second to none – a really well made wooden frame that sets off the absolutely stunning photograph of waves breaking on the rocks. The picture is finished off with the date, and the words 'Max's first day' – one we will never forget.
Not only is it a treasured keepsake, it's also a beautiful picture in its own right, and everyone that visits the house comments on it, takes a closer look, and asks where it is from. Everyone wants one – and if you want one too, then I have the perfect competition for you. 3 very lucky winners will receive a digital download of their special date, to keep and treasure forever. So if you want to win (and who wouldn't?!) then enter via the rafflecopter form below – and good luck!
Terms and conditions. Open to UK residents. Competition ends on 8/12/14 and winners will be selected randomly from all correctly completed entries – and I will check! Winners will be contacted by email and must claim their prizes within 10 days or they may be redrawn. Prizes will be supplied directly from The Day That. Win competitions at ThePrizeFinder.com