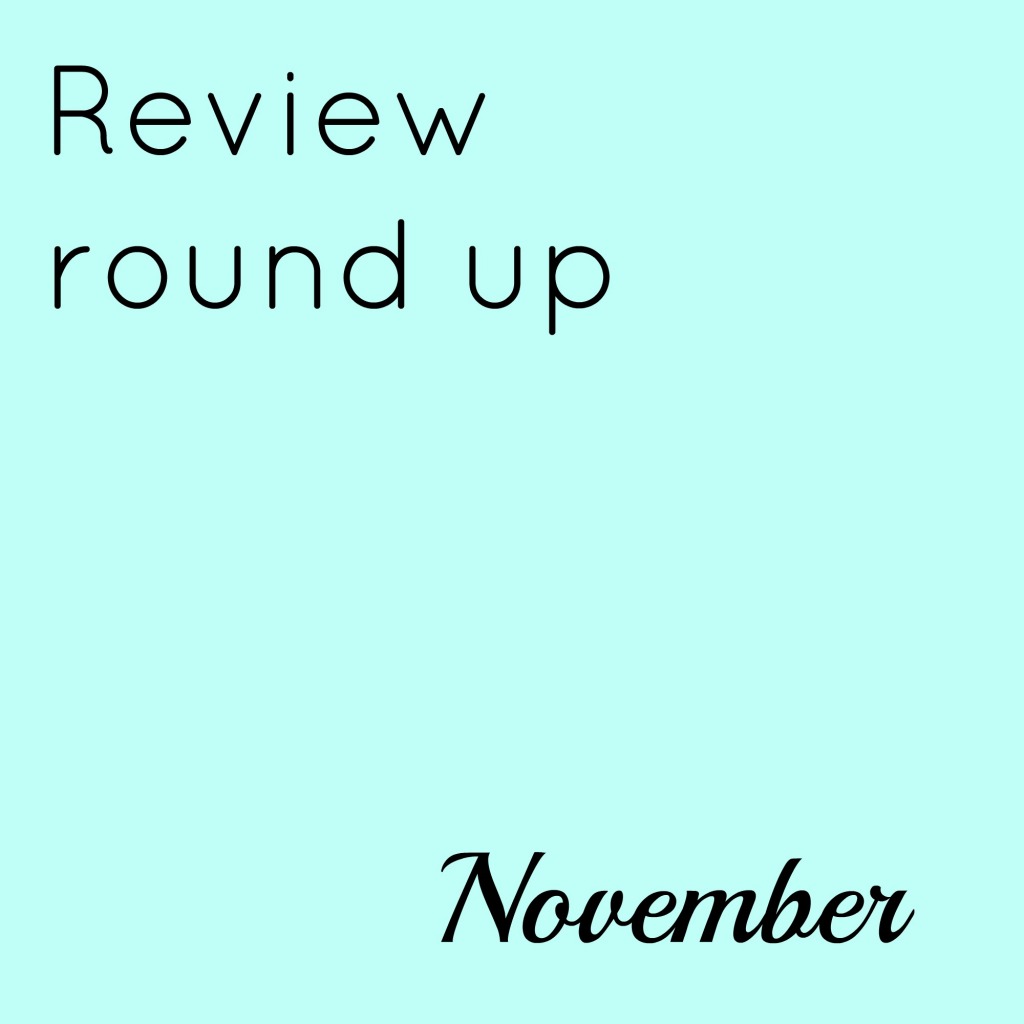 Over the last month we have had the opportunity to try out some fantastic new products, and this review round up post is a great way to share them with you all.
Sew Lomax hooded towel and flannel
Sew Lomax are a company I have only recently come across, and their range of baby towels is just so pretty, and very different from anything I have seen on the high street. There are 2 designs – dummies or safety pins – as well as 3 colours to choose from.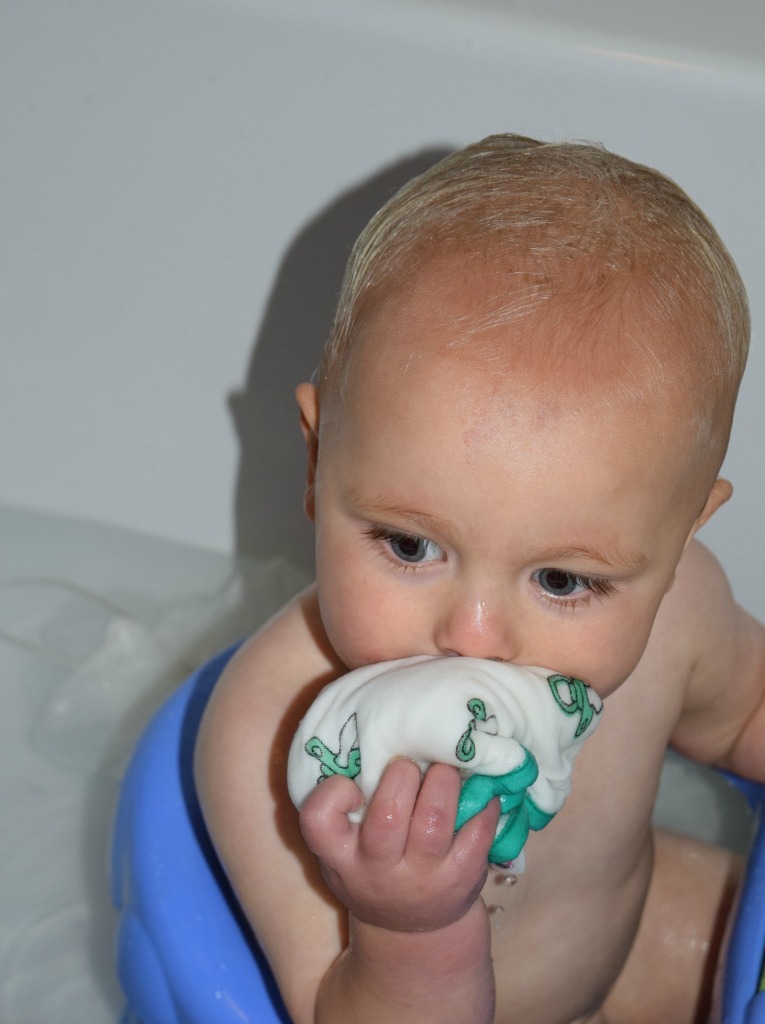 The flannel is just, well, handy to have – for washing faces, sticky hands and ice cream covered bodies. It's a great size, and very soft, even after washing.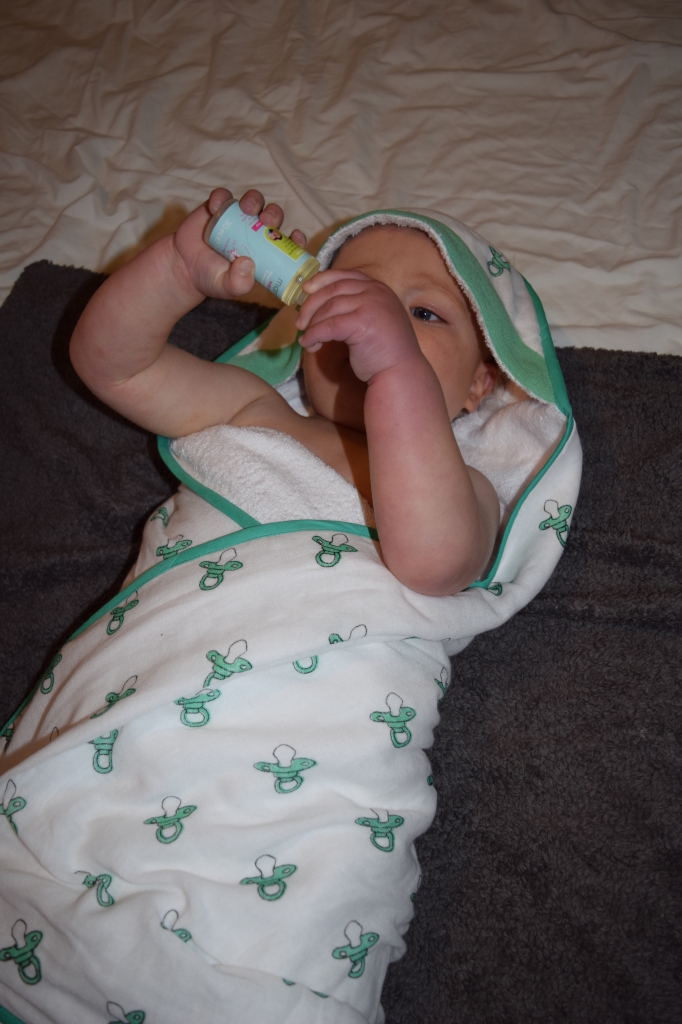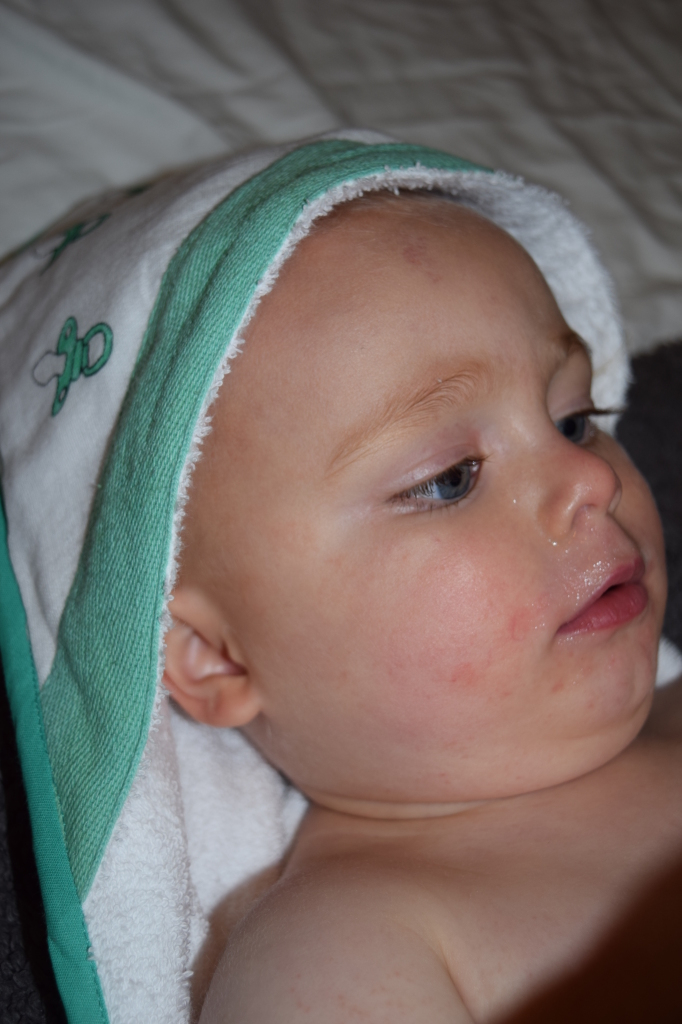 The towel is the real star of the show. It's generous in size – plenty big enough for Max and 18 months, and in fact I think it will last him until he is 3 or 4. The hood isn't so big that it ends up covering the face, but is big enough to dry hair and keep little heads warm. The lining of the towel is super soft terry towelling, which is not only great at wicking water away, but is also lovely and gentle against delicate skin. It washes well, keeps its shape and colour, and would make a lovely gift for a new baby.
Tommee Tippee Explore sports bottle
We have always used Tommee Tippee products,everything from bottles and sterilisers to bibs and cutlery. Max has recently been trying out the Explore sports bottle, and it has been a real hit so far!
Max has always liked bottles with sports caps – in fact, all the children do. I like them too, as they are pretty mess free, and ideal for taking out and about in the changing bag. I can be pretty confident that there will be no leaks, and because Max likes the bottle, it means he drinks plenty too.
Kate's Cakes
Clearly, these treats were designed especially for me. Kate's Cakes are delicious, individually wrapped cake squares, making them a perfect portion size for out and about, packed lunches or just a mid afternoon treat.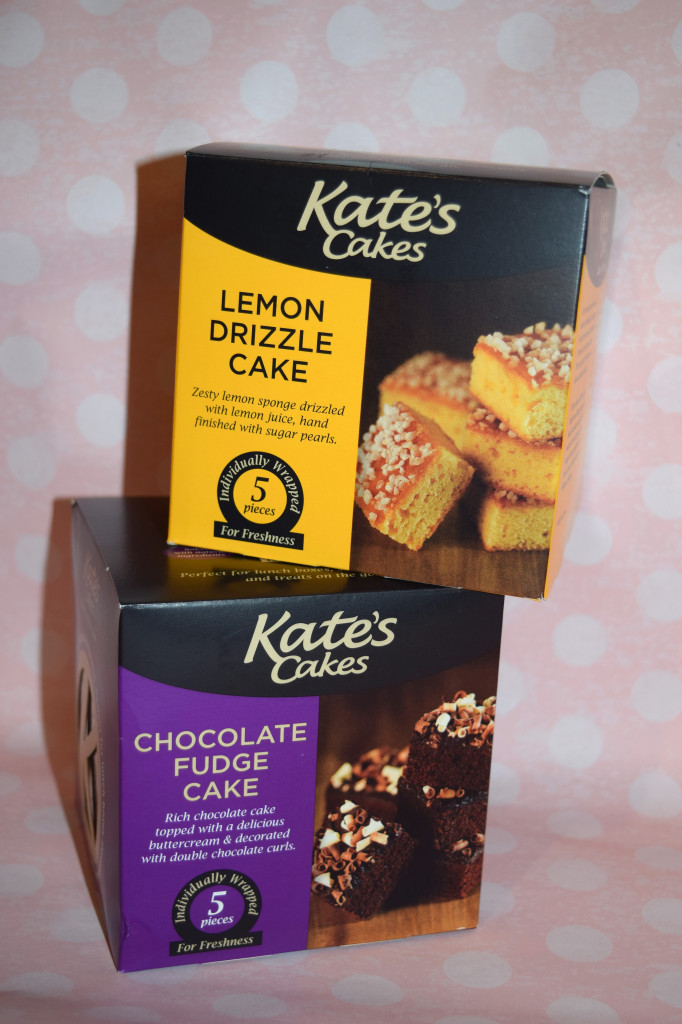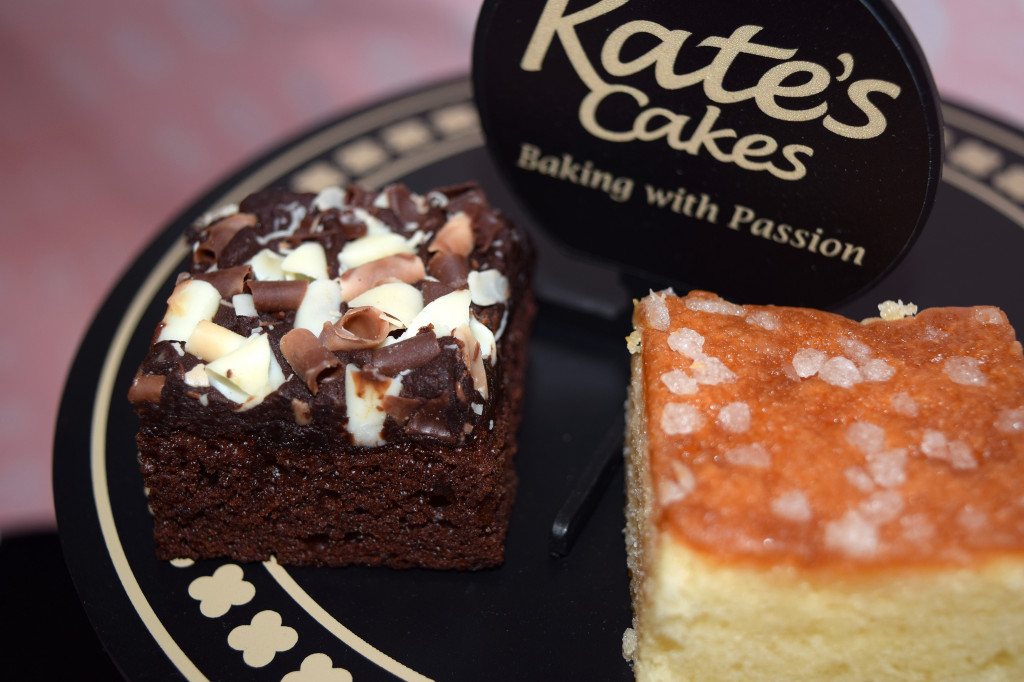 They just look amazing don't they? Sorry I can't send any through the screen, but I can confirm that they taste every bit as good as they look! The chocolate fudge cake flavour are beautifully rich – you wouldn't want more than the individual portion really. The cake itself is moist, and is covered with lovely buttery icing and chocolate curls. Chocoholic heaven. The lemon drizzle cake feel slightly more 'grown up' – light, fluffy cake topped with a sticky lemon topping and crunchy sugar pieces. Perfect for when chocolate is just a bit too much, these are very refreshing and go well with a nice cup of tea!
The Sticker Club
My kids LOVE stickers. They use them all the time, as part of drawings, school projects and made up worlds. We are always looking out for new sticker sheets for a bit of a change, and that's where The Sticker Club comes in.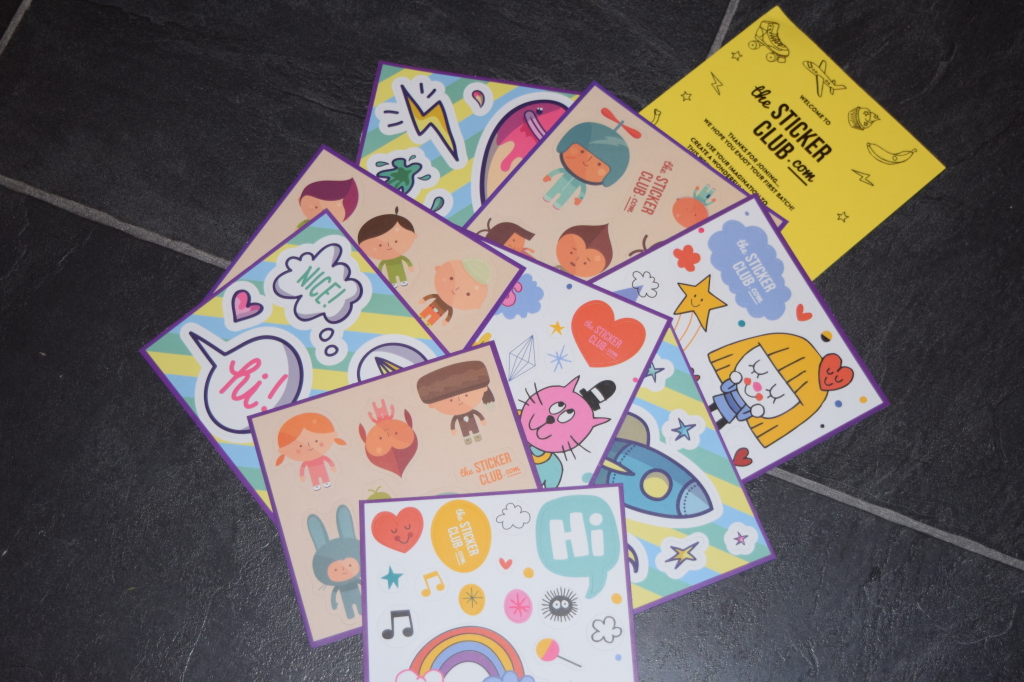 The Sticker Club offers weekly envelopes packed full of bespoke stickers from illustrators and graphic designers – you are just not going to find these in Tesco! Each envelope is bright and funky, and comes addressed to your child – my kids love getting things in the post! You can sign up on the website, or give the subscription as a gift, which would be lovely for Christmas, and you can even choose a sibling pack so that each child receives their own envelope.
POP TV
Gemma and Jacob love POP TV, and it is almost always their channel of choice. Their favourite programmes are History Hunters, Wild Kratts and Finding Stuff Out – all of which I am more than happy for them to watch as they have educational value. There are some new episodes available now, and the children have enjoyed watching them this half term.
Although I do try to limit the amount of TV they watch, these are the sort of programmes I am happy to share with them. Finding Stuff Out and History Hunters especially, answer a lot of the questions the children have about the world, as well as being fun and making them laugh.