I have long been an Apple girl, and am never far from an iPhone or iPad. But I am always willing to try something new in the name of research, and so we were delighted to be sent the Asus Zenfone 5 LTE – the new android smartphone on the block.
Having a new phone to play with is always fun isn't it? I spent a happy hour setting things up, playing with the new functions and investigating the camera. Here's what we discovered:
Call and sound quality
Very good. There is no interference when making a call, either to a landline or another mobile. The other sounds are clear and crisp too, with a wide range of tones for calls, texts, emails and social media notifications. The volume control is on the side of the phone and can be flicked up and down with your thumb.
Screen
The touch screen is incredibly responsive. You don't have to put any pressure on to get what you want, and it even works well with temperamental touch screen gloves. Most of the apps and everyday functions are on the home screen, which you access with a swipe. It is easy to organise apps and buttons into the order you want them to be, again by simple press and swipe movements. It is a similar home screen set up to an iPhone in looks, and the way it is organised, and there are lots of wallpapers to choose from. The screen has a toughened glass too, so you don't have to worry too much if toddler hands get hold of it!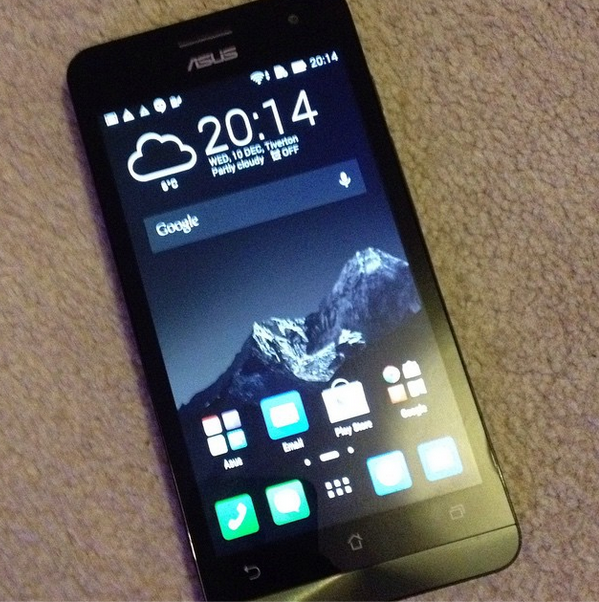 Charging and battery use
As with all phones, you need to do a full charge before first use, although you can of course use the phone during the charge. It charges quickly, and can be powered with a mains plug or a USB lead. The phone holds the charge for a long time, compared to my iPhone – it will easily last you a day or 2, depending on use, and we had the wi-fi on constantly – the box actually says the phone can manage a standby time of 395 hours.
Camera
The camera is where the real beauty of this phone lies – it almost replaces the need to carry a big DSLR with you on a day out. For the techy people amongst us, it has a front 2 mega-pixel, F2.4 Aperture, rear 8 mega-pixel, auto focus, LED flash, F2.0 Aperture, PixelMaster. For those who are less techy, it has several pre set modes, from selfie mode to low light mode – which has been perfect for this time of year. Activating the low light mode makes it really easy to take photos in the dark winter light, and also captures Christmas lights and sights perfectly.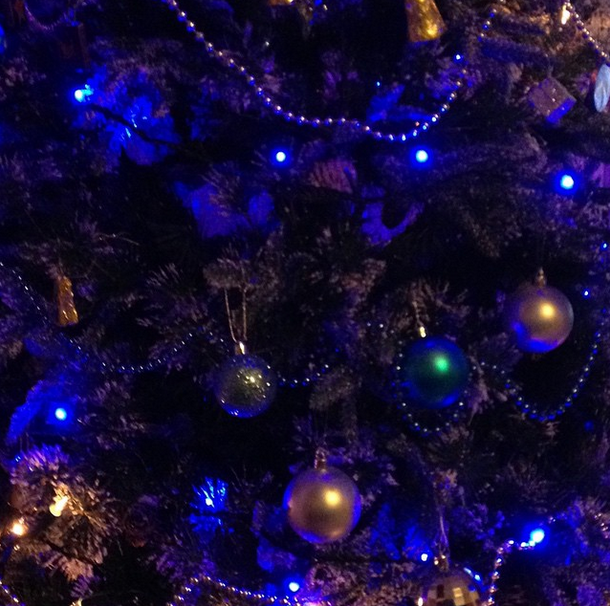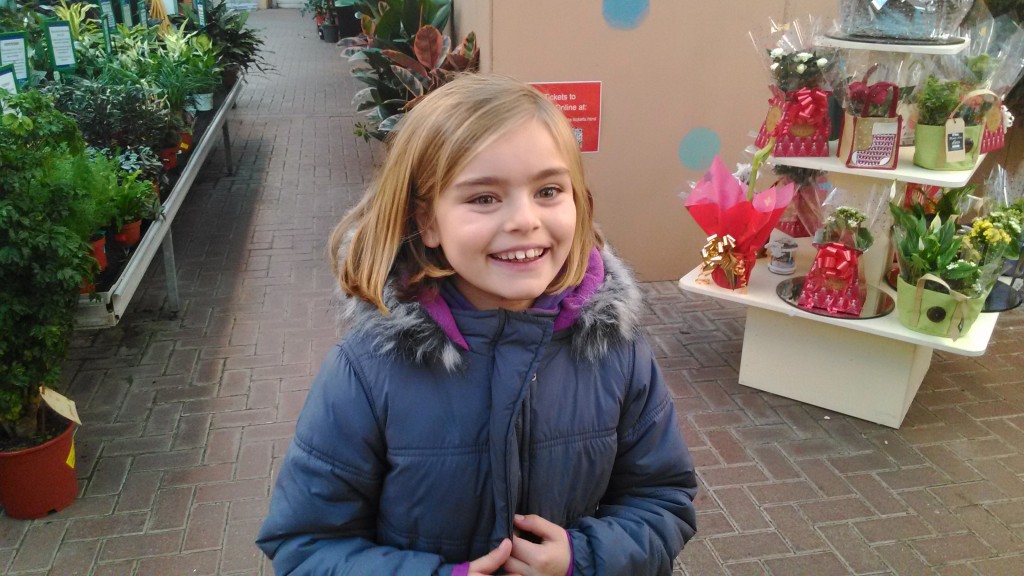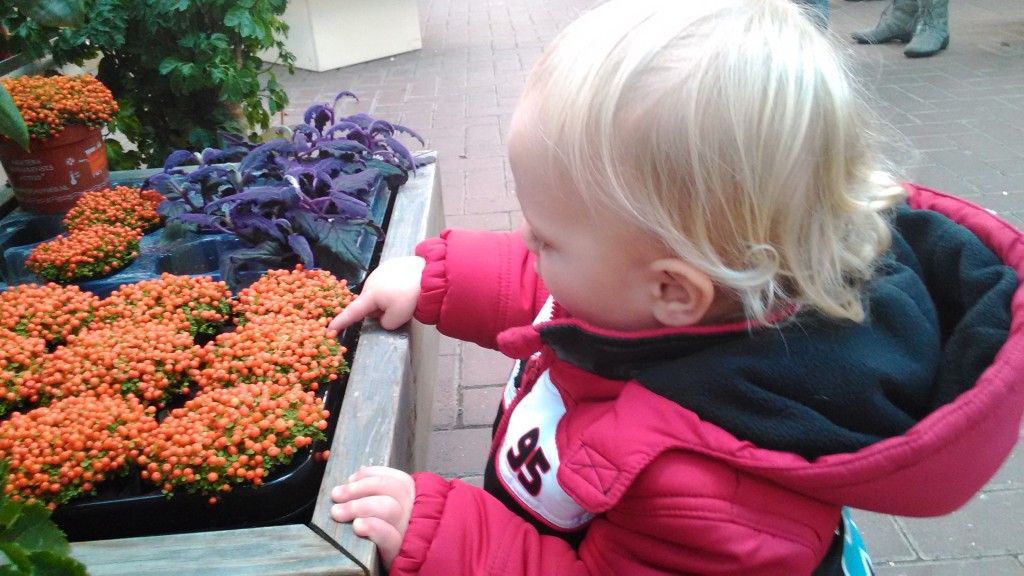 It's such an easy camera to use, and the low light setting is simple – you just tap a small owl face at the bottom of the camera screen and it adjusts the light setting for you automatically, to get the best image. There are also some really great editing tools on the phone, so you can add filters, special effects and more to your pictures. You can see just how well the phone camera managed to capture Christmas lights, a cheeky toddler wrecking the tree, and a day out at Santa's Grotto. I love the photo of Gemma, and really don't think anyone would know it was taken on a phone.
The only thing the camera really struggles with is fast moving images – for example a toddler running away, or spinning in circles, but to be honest I think that's fairly standard with most point and shoot options. For capturing moving images, there is a really good video function, and there is 16GB of memory, so you should have plenty of room for storage of everything too.
You may have guessed from my review that I am not the most techy person, and reviewed this phone as I found it – how easy it is to use, which bits I liked, and how it fit into our everyday life. For an altogether more technical look at the Asus Zenfone 5 LTE, take a look at this review from the resident geek at We're Going on an Adventure.
Overall? We loved it. Kevin could get to grips with it from the start, as he uses an Android phone on a daily basis. It took me a bit longer – things are laid out slightly differently that an iPhone, but it didn't take long. I love the big, responsive screen, the ease of use, the sound quality and the fantastic camera, which puts the iPhone to shame. I also really like the colour options available – Charcoal Black/Pearl White/Cherry Red/Twilight Purple/Champagne Gold. As a die hard Apple fan, I don't think it would replace my phone and DSLR camera combo, but it certainly comes close!
We were sent this phone free of charge for the purpose of this review, but all thoughts and opinions are my own.