December is a special month for me – it is the month that I started blogging, back in 2012. So much has happened since then, and blogging has changed my life in so many ways. To celebrate the last 2 years, and say thank you to you – the people who read and share my posts, I have been running a series of competitions. Today we have a prize perfect for any expectant or new parents out there.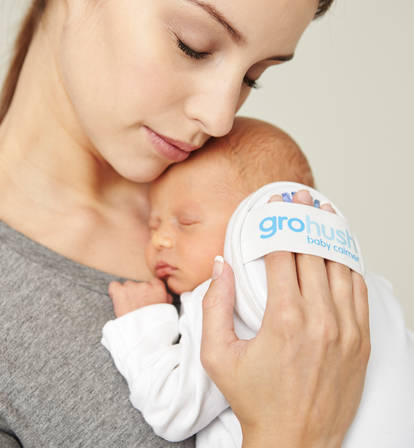 The Gro-hush is a unique, portable white noise baby calmer. It is set to be the next 'must have' baby product for new and expectant parents all over the world. It transmits 'white noise' directly to your baby which allows your baby to be soothed and calmed without disturbing others around you so only your baby will hear the calming tones and not others, keeping them relaxed and happy. Fantastic for use at home as part of your calming routine, or when out and about or travelling. A choice of three soothing white noise sounds to choose from, heart-beat, ocean waves or rain falling on a tin roof, which are all set at a safe volume.
Anyone who has had a small baby before will know the benefits of white noise – sometimes a washing machine, an untuned radio or a vacuum cleaner is all it takes to soothe your baby into the land of nod. The Gro-hush will help you recreate this wherever you are. I have seen the Gro-hush myself, and it's a really fantastic piece of kit.
All you need to do to be in with a chance of winning is enter via the rafflecopter form below – good luck!
Terms and conditions. Giveaway ends on 30/12 and is open to UK residents. Winner will be randomly selected from all correctly completed entries and contacted by email. Winner must claim their prize within 10 days or it may be redrawn. Prize supplied directly from TheGro Company.Win competitions at ThePrizeFinder.com