Both Gemma and Jacob like The Littlest Pet Shop, and enjoy watching it on TV. When we were sent some of the play sets for review, there were plenty of squabbles about who got to play with what, but in the end everyone settled down, and we set about building them.
Now, I have to say that building these sets is NOT FUN. There are gazillions of little parts, that shoot all over the table, the floor and you as soon as you dare to open the bag. The pieces are flimsy, and don't fit together all that well. Even when they are fully made, they feel plasticky, weak and a bit….cheap. Having said that, my kids are not particularly discerning, and they like them.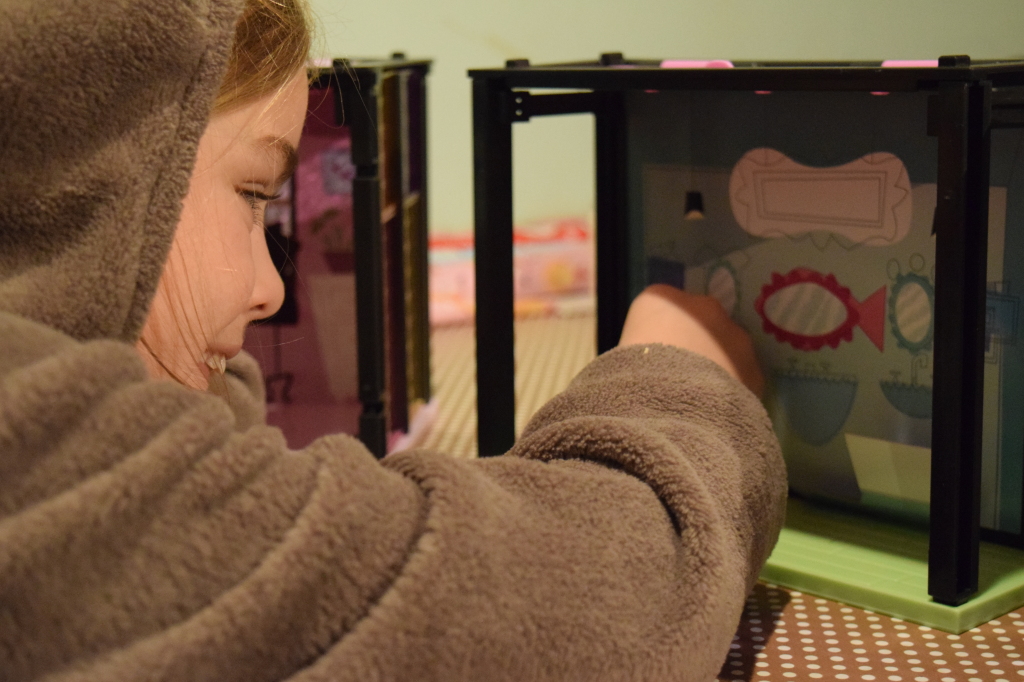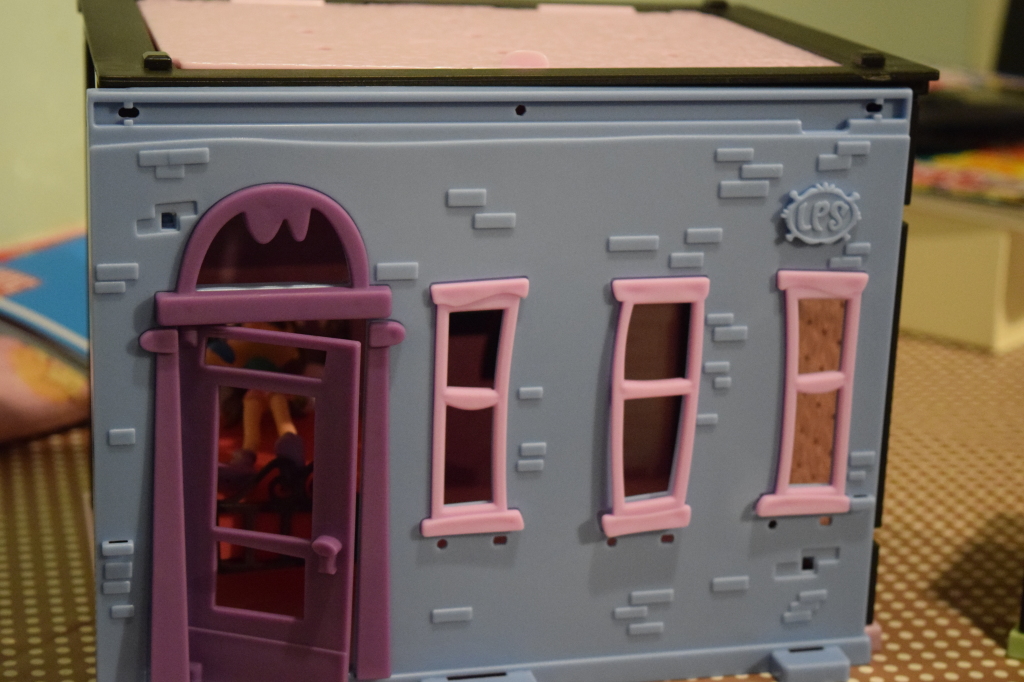 What we loved:
The sets are all stackable, vertically or horizontally. Not only does this make it a great way for the kids to change the 'worlds' they are playing with, but from a parents point of view it makes storage a bit easier.
The cardboard backdrops in the sets are all double sided and interchangeable, so you can easily change the scene in the set you are playing with.
The sets and animals are all true to the show – they look like the animals on the TV, and so the kids recognise and want to interact with them.
Each pet comes with a unique QR code so you can scan them and play with them in the Littlest Pet Shop app. A nice touch for the techy ones.
What we didn't love:
As mentioned before, the sets are a real pain to build – not one to wrap up and then try to put together on Christmas morning!
The completed sets are flimsy, and I don't think they would stand up to much rough play, or typical play room storage. They would need to be on a play table or area where they could be left out – like I say, you wouldn't want to be taking them apart and re building on a regular basis.
There are just too many small pieces. All the animals have bottles, bowls and household items. To be honest, they are so small that the children can't really get a grip on them to play with, and they just end up chucked to one side, and then lost forever. The sets don't really need them – there is enough scope for imaginative play as it is.
My only other gripe is the way that this is billed as a toy for your 'daughter' and 'your little girl' – can boys not enjoy animals and play at pet shops?
Any fans of the Littlest Pet Shop will probably have these sets on their Christmas lists. They are a fun toy, with a lot of room for imaginative play and interaction. But having said that, would I buy them? Sadly not. I don't think they are particularly well made, and I think there are probably better options out there.
We were sent these sets for review, and I have been compensated for writing this. All thoughts and opinions are my own.