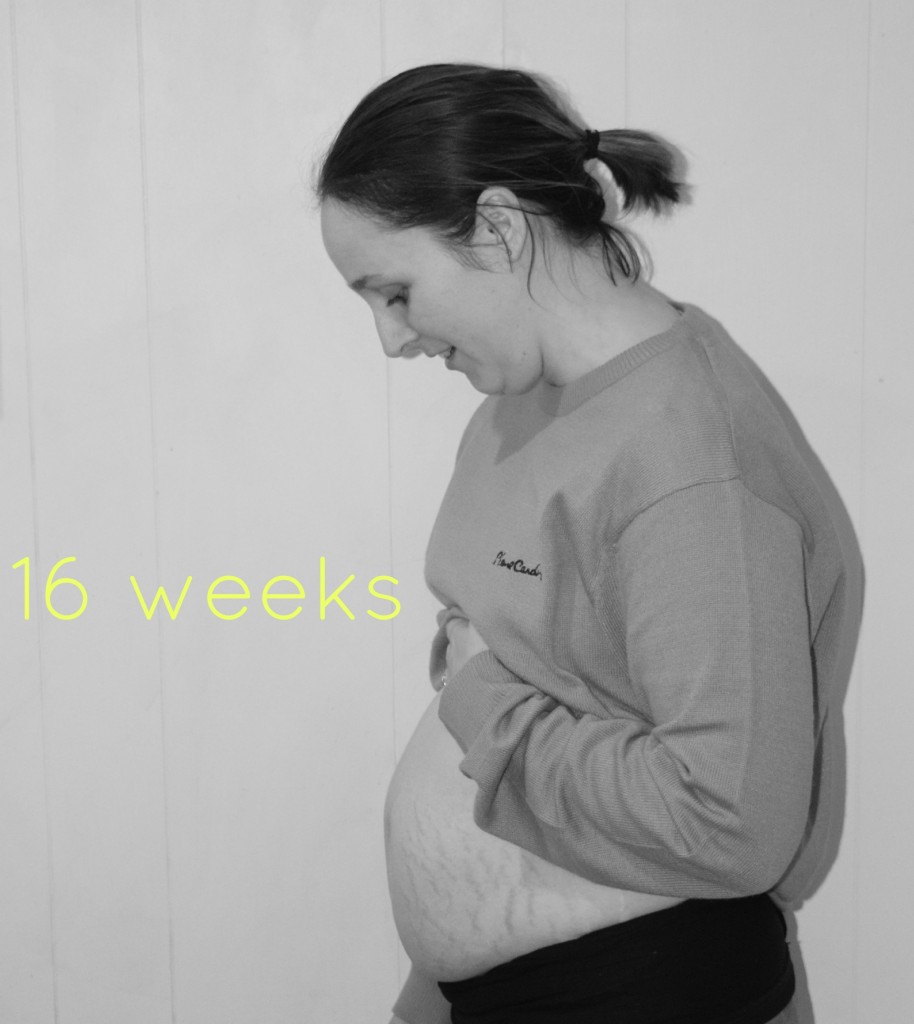 16 weeks already – that's 4 months, give or take. In another 4 weeks I will be halfway through my 4th pregnancy – time is flying!
My bump is steadily growing, and I am definitely needing to wear maternity clothes now – not only do they fit better, but they are far more comfortable than tight waistbands!
I have had my 16 week midwife appointment today, and it's one that I always enjoy – the first chance to listen in to baby's heartbeat. Baby is still quite low down in my abdomen at the moment, but the midwife found it fairly easily, and it was coming in at a healthy 155 beats per minute. I know there is an old wives tale that claims to predict the gender based on the heart rate – anyone want to take a guess?
I have been feeling fairly well, apart from the heartburn making an unwelcome appearance. It's worse in the evening – probably because that's when we eat our big meal. It is manageable, although lying down at night is not pleasant. I am managing it with heaps of pillows and glass after glass of milk, which does seem to ease it slightly. My midwife also prescribed me some Gaviscon today, which I can use if it becomes worse.
My headaches seem to have eased this week – no idea if that is due to hormonal changes or just down to the fact that I have been making an effort to drink less Coke and more water – probably a combination of both!
I will be back next week with a 17 week update and bump shot. You can read my 15 week update here.