Another week gone by, and we are already at the end of January – time is flying! This weeks project 365 is a mix of holiday highs and everyday fun.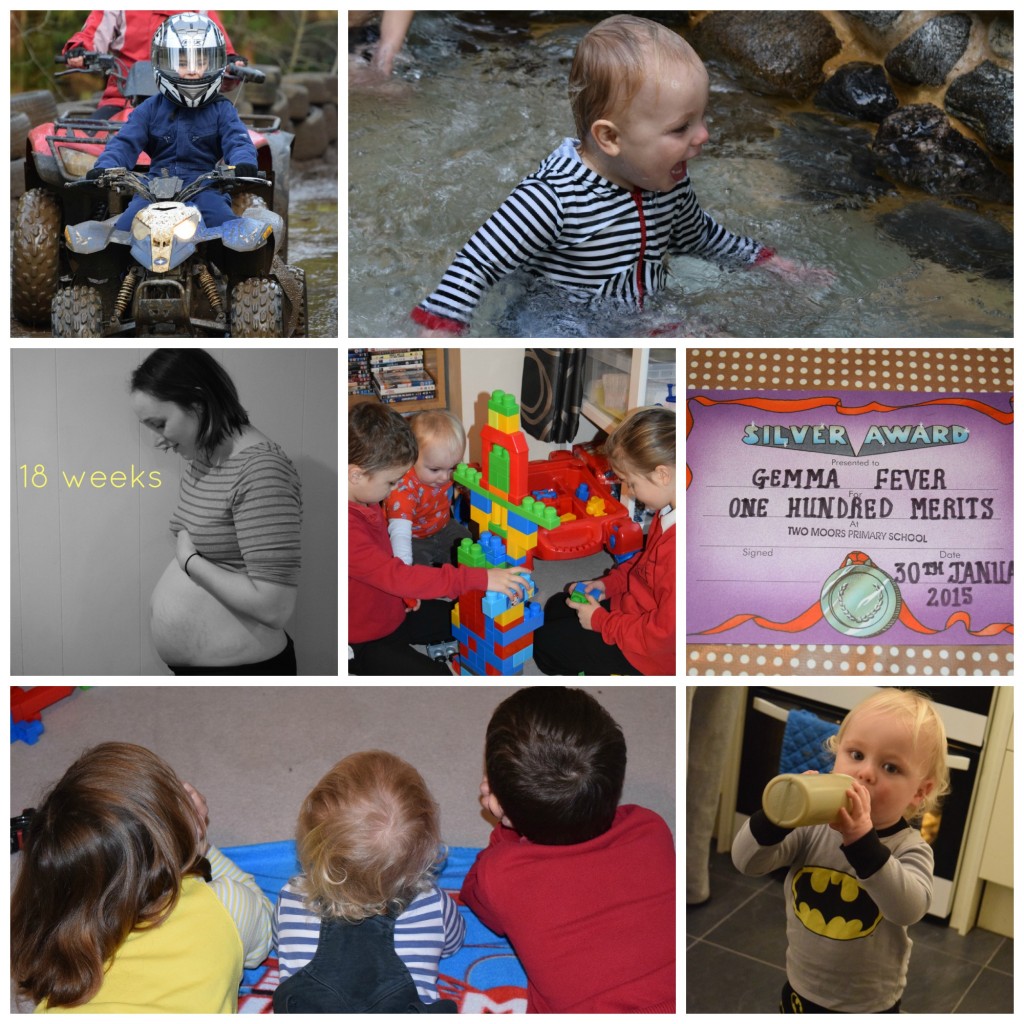 Day 25 – On holiday at Center Parcs the children got a chance to try Quad Biking. After a few practice laps, they were whizzing around and having the time of their lives.
Day 26 – The swimming pool at Center Parcs is incredible, and has lovely little areas for toddlers to play and slide. Max loved it, and spent over an hour in here.
Day 27 – 18 weeks pregnant. You can read my 18 weeks update here.
Day 28 – All 3 children working together to create a huge Mega Bloks castle. Until Max knocked it down…
Day 29 – Gemma came home from school with a certificate and a special pencil for achieving 100 merits.
Day 30 – Love this picture – all 3 kids lying on a rug watching a bit of TV.
Day 31 – Early morning juice in the best pyjamas ever.