Can you believe that tomorrow is February, and that we are already heading into the second month of 2015? I can't.
For many people February means one thing – hearts, flowers and all things Valentines Day. Gifts are the order of the day, but it can be so hard to find something suitable – especially if you have been together for a long time! Food gifts are always a popular choice, and here are a few of my favourites this year:
Bakers Day cake
If you don't have the time to trawl the shops for the perfect gift for your loved one, then why not try a Letterbox cake from Bakers Day? They have a huge range of Valentines cakes, from the sweet and sentimental to the more traditional offering. I love this Valentines Hearts cake, all wrapped up like a present and packaged in a gorgeous tin with a packet of Love Hearts for that loving touch. Better still, they are priced very reasonably and can just be popped through your letterbox, so no need to wait around for a delivery in the run up to the big day. You can choose from sponge, chocolate and fruit cakes or even a gluten or dairy free option if required, so there really is something for everyone – and they are delicious! Moist, soft and sweet, they are everything a cake should be.
They also offer a range of birthday cakes and cup cakes if you need a sweet treat for any other occasion.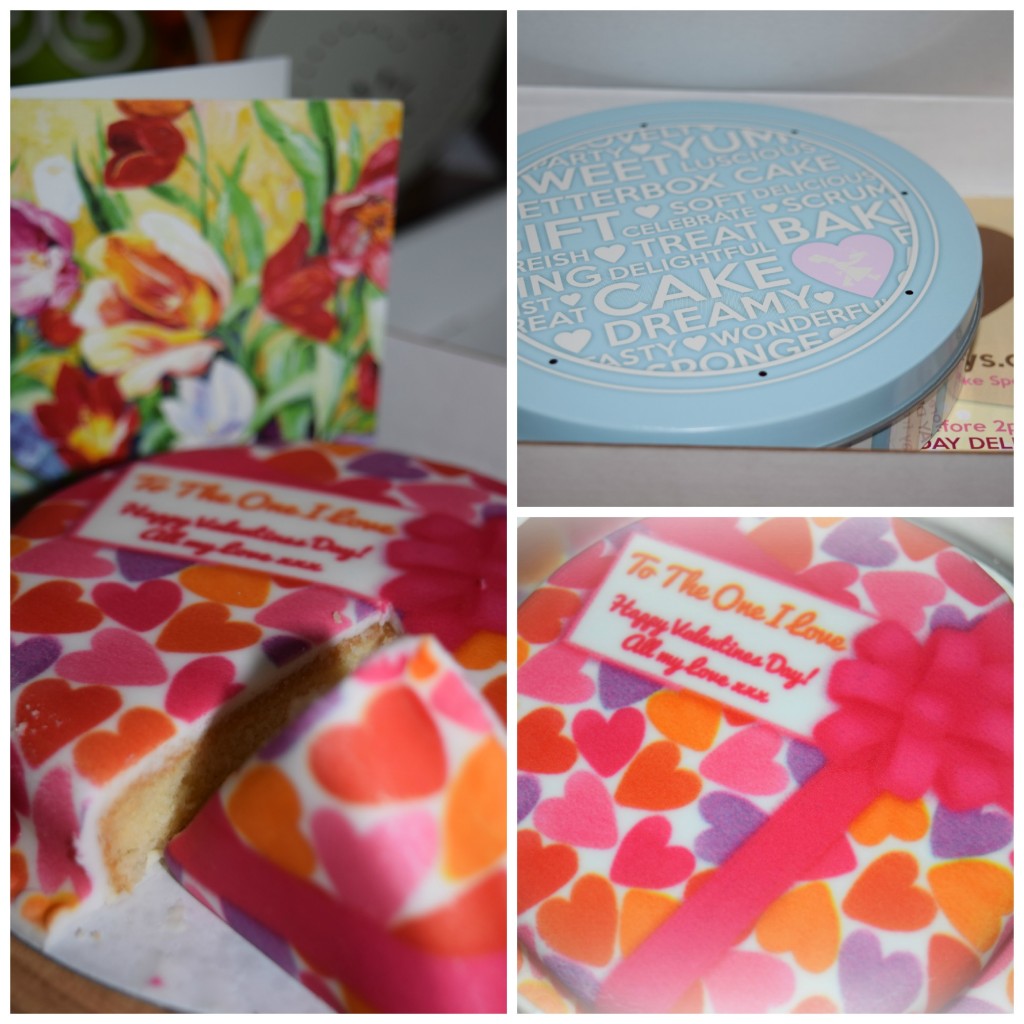 Yucoco chocolate bar
Chocolate is always one of those fail-safe gifts, but it can be a little bit, well, boring. For something a little bit special, I can highly recommend Yucoco. Offering personalised, handmade chocolate, you can let your creativity run wild and design your own bar that is perfect for the taste buds of the recipient. Choose from dark, milk, white or a trio chocolate base, add toppings ranging from berries and nuts to jelly beans and edible glitter and then name your bar. You can add the name of your loved one, pop down who it is from (or maybe add a ? if it's a secret gift) and your personalised chocolate bar will be delivered to your door.
It definitely passes the taste test. We chose dark chocolate with apple, raspberry, strawberry, mango and an orange drizzle – the Fruitylicious bar. It is rich, sweet and extremely satisfying and makes such a nice treat from the usual offerings at this time of year.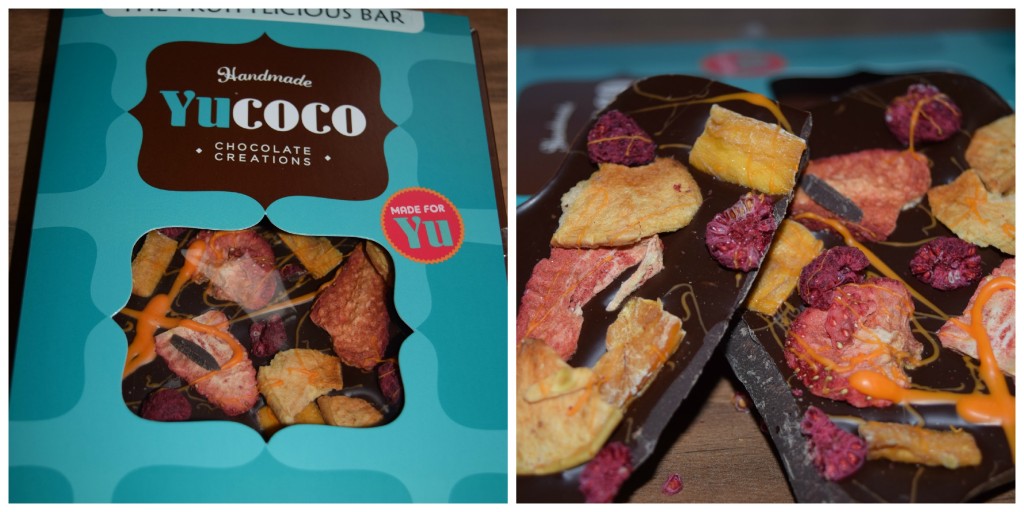 Degustabox food box
For the real foodies, a food subscription box is the ultimate treat. Degustabox is a great choice – packed with new and exciting products every month, there is always something to tantalise the taste buds and inspire new meal ideas. This months box contained:
Alfa One Rice Bran Oil – a healthier alternative to traditional oils.
Kabuto Noodles – similar in style to a Pot Noodle, but much tastier!
Koko Dairy Free – coconut milk is perfect for anyone with a dairy allergy, and has heaps of health benefits too. Max loves this, and drinks it by the gallon!
Simplee Aloe drink – hmmm, the jury is out on this one. I know how healthy this is, but I cannot stand the taste.
Sukrin Ltd bread mix – is there anything better than the smell of homemade bread? This sunflower and pumpkin seed mix makes it easy to create your own loaf at home, and it tastes lovely, with a rich, deep flavour.
Magners Light Orchard Berries cider – I love fruit ciders, and this one will be staying in the fridge until after baby arrives!
Little Miracles organic energy drinks – With mixtures of tea, ginseng, fruits and agave, these are packed full of natural energy boosters and taste really refreshing – similar to an iced tea. They would be perfect for summer.
Haywards Piccalilli – similar in style to a chutney, this works well in a sandwich with a big chunk of cheddar.
Mornflake Top Porridge post – perfect for on the go, these porridge pots just need boiling water added to make a delicious breakfast. We have the Nutella and Golden syrup versions – you can stir the toppings in for extra yumminess.
Just for my readers – if you enter the code XOA8G at the checkout, you can get £3 off your first box.
Do you have a foodie to buy for this Valentines Day? Would you consider any of these gifts?