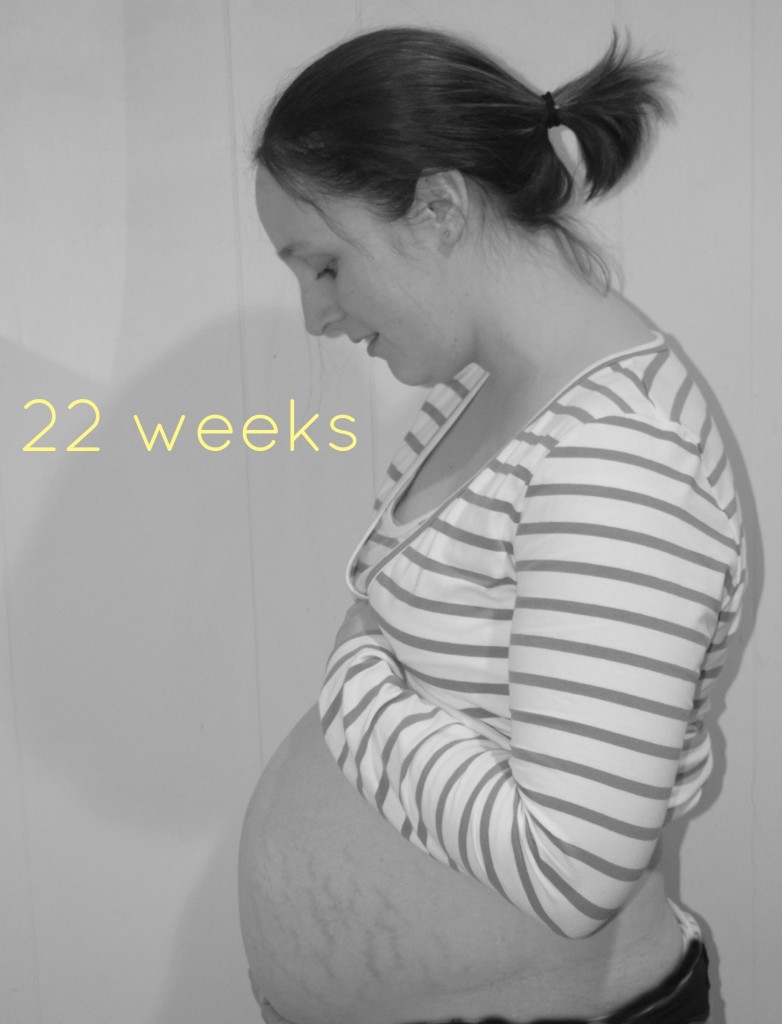 22 weeks 🙂 I feel like this pregnancy is flying by, and I am surprised how well I have been feeling so far (touch wood!)
I think my bump has grown this week. It feels a bit higher, a bit rounder and a bit harder. Movements have increased too, and I am aware of them throughout the day now, but especially in the early evening.
This weekend we went for a Babybond pregnancy scan. I didn't really know what to expect – the only scans I have had with the others are the standard NHS scans. On arrival at Babybond we were checked in and offered tea and coffee, before being shown through to a gorgeous scan room. There is the stretcher type bed for mum to be to lie on, as well as 5 comfortable chairs for guests. At the end of the bed there is a large screen so you can see the scan without any turning around, and the whole room is dimly lit, comfortable and quiet.
We started with the 2D view that you will be familiar with from NHS scans. Babybond offer you a wellbeing check list – you can listen to the heartbeat, see the position of baby and reassure yourself that everything is well. You have the option to find out your baby's gender at this stage – this is offered from 16 weeks. Our baby was very wriggly, and we saw some lovely images of the feet, the hands and the arms and legs stretching out.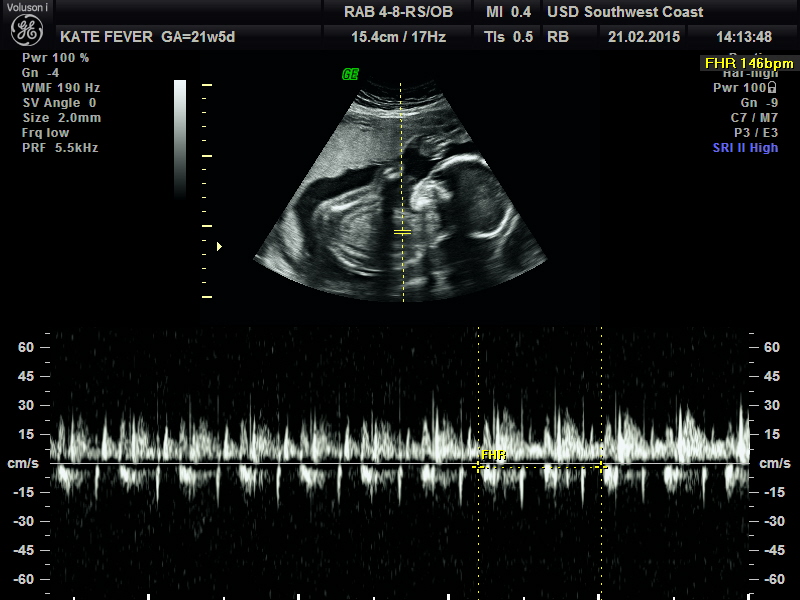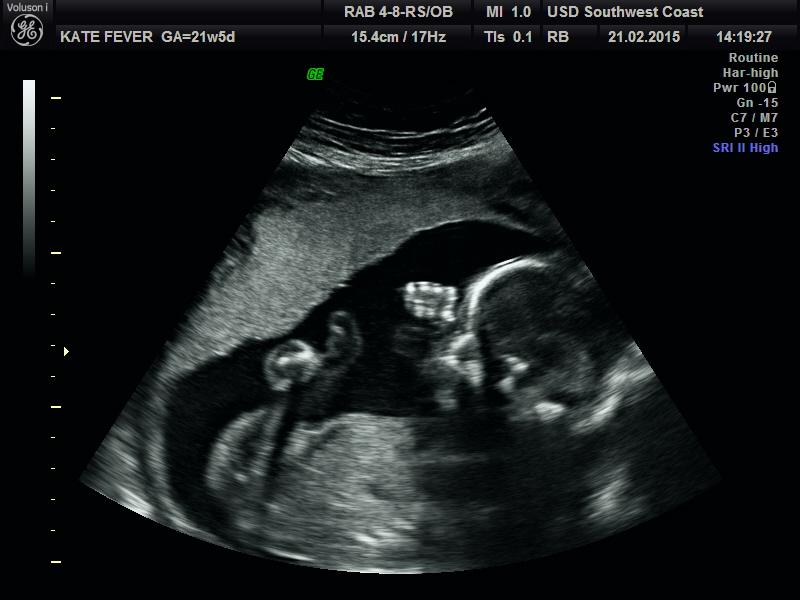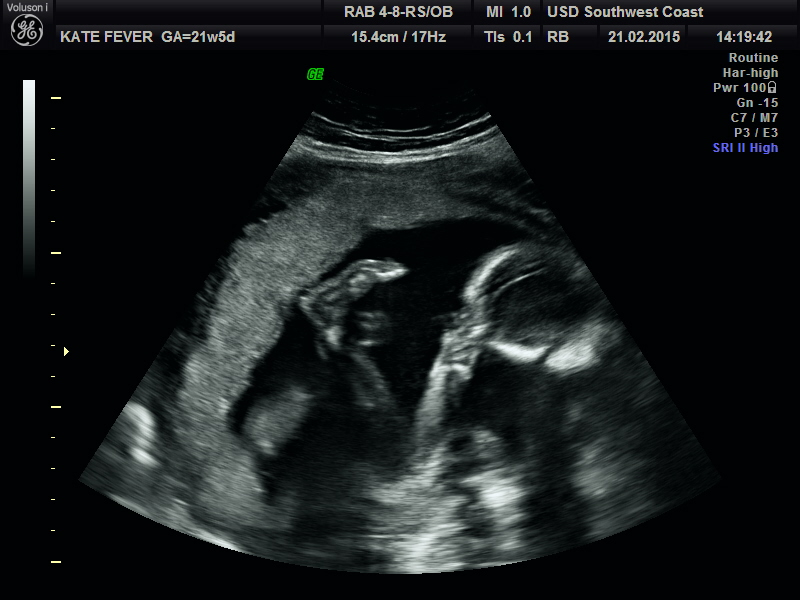 I personally thought the 2D images were much clearer than my 20 week scan photos, and you feel much less rushed. You are allocated a 20 minute appointment so there is time for everything to be pointed out to you, as well as the chance to get lots of pictures to take home!
The huge draw with this scan is the option to have a 4D freeview. This means you get a small sneak peek at your baby in live 4D (providing they co-operate of course) and this is just incredible. Truly incredible. The detail you can see, even at 21 weeks, was astounding. You can count the fingers and toes, you can see the little nose and eyes and cord. There is nothing like it.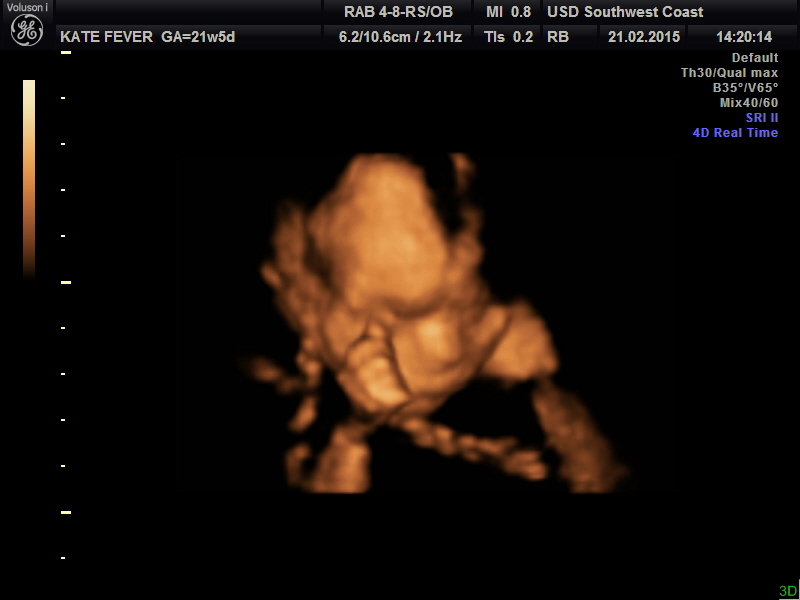 Once the scan is complete, you are given your well being checklist and pictures in a pink, blue or white Babybond bag, depending on whether you chose to find out the gender of your baby or not, which I think is a lovely little touch. You can choose to buy extras after your scan, such as a disc of images, or a keyring with your favourite picture on.
We were so impressed with the service, the experience and the scan itself that we have booked a full 4D scan at 28 weeks. It will be so exciting to see just how much our little one has grown, and get another glimpse at the life growing inside me. If you get the chance to have a Babybond pregnancy scan, I would highly recommend it – it's an experience you will never, ever forget.