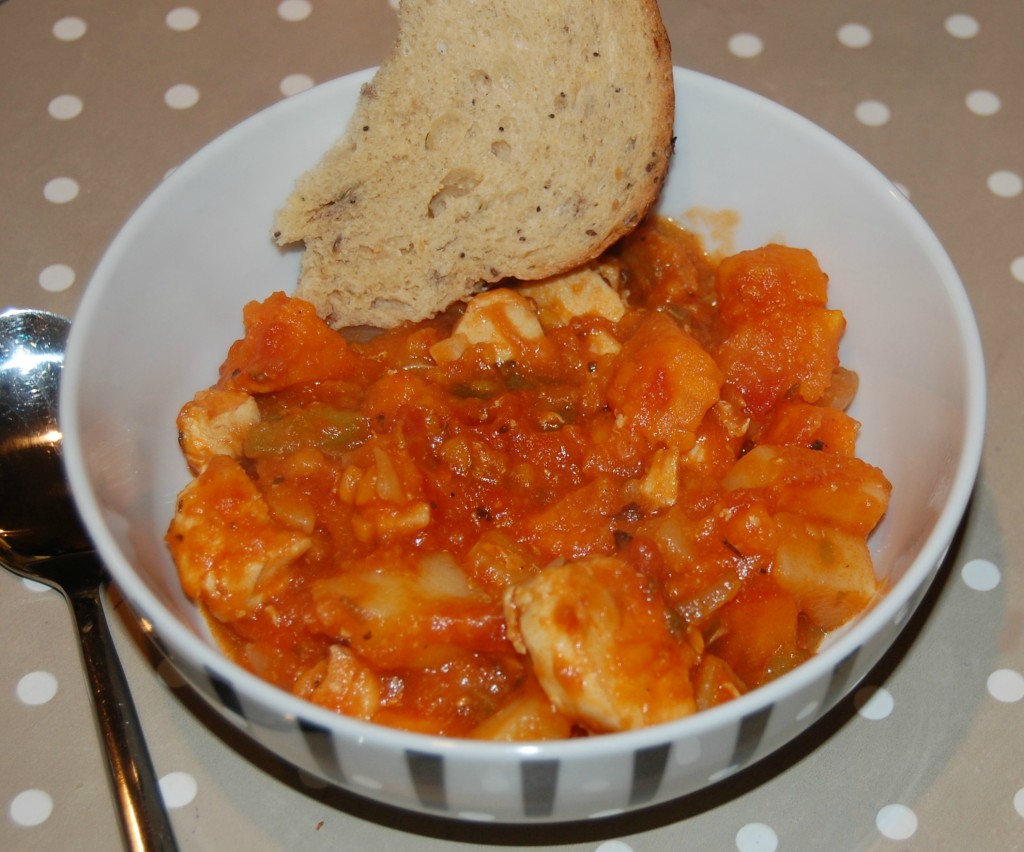 SriLankan cuisine is traditionally based on steamed rices served with meat or fish curries and Roti – a traditional flatbread. This SriLankan inspired meat and potato stew can be served with bread or rice, whichever suits you, and is a real winter warmer that the whole family can enjoy.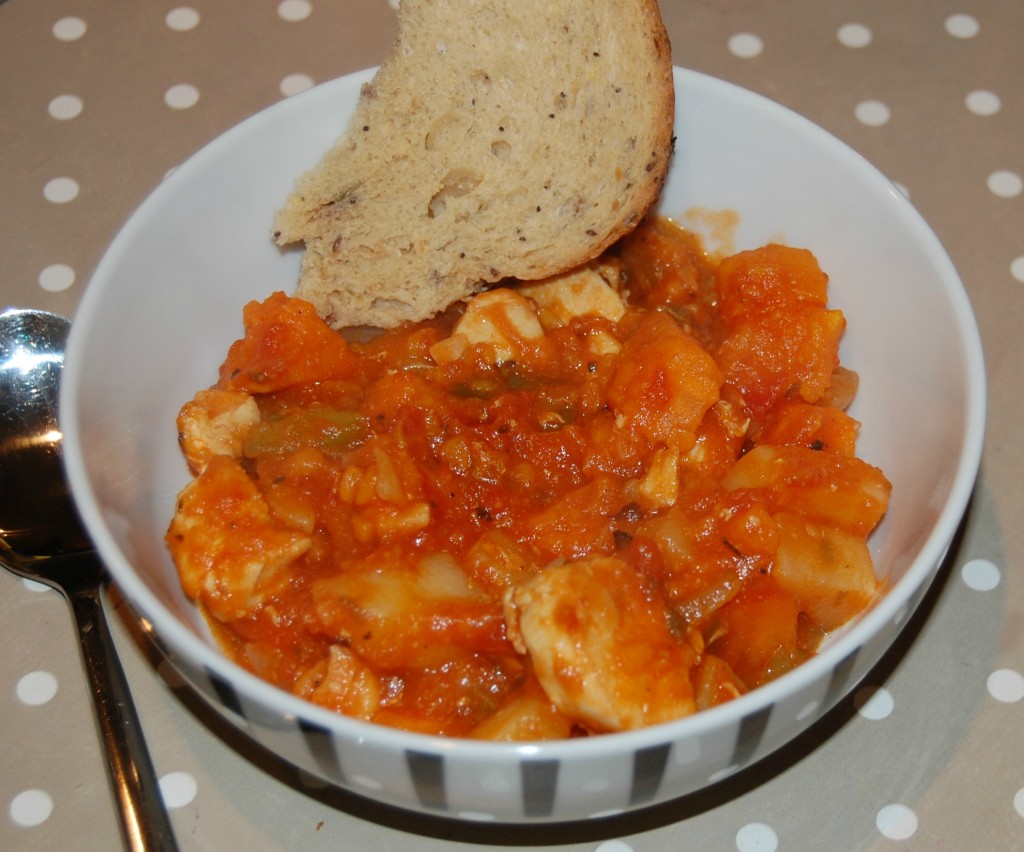 Chicken and potato stew
2015-02-17 10:46:06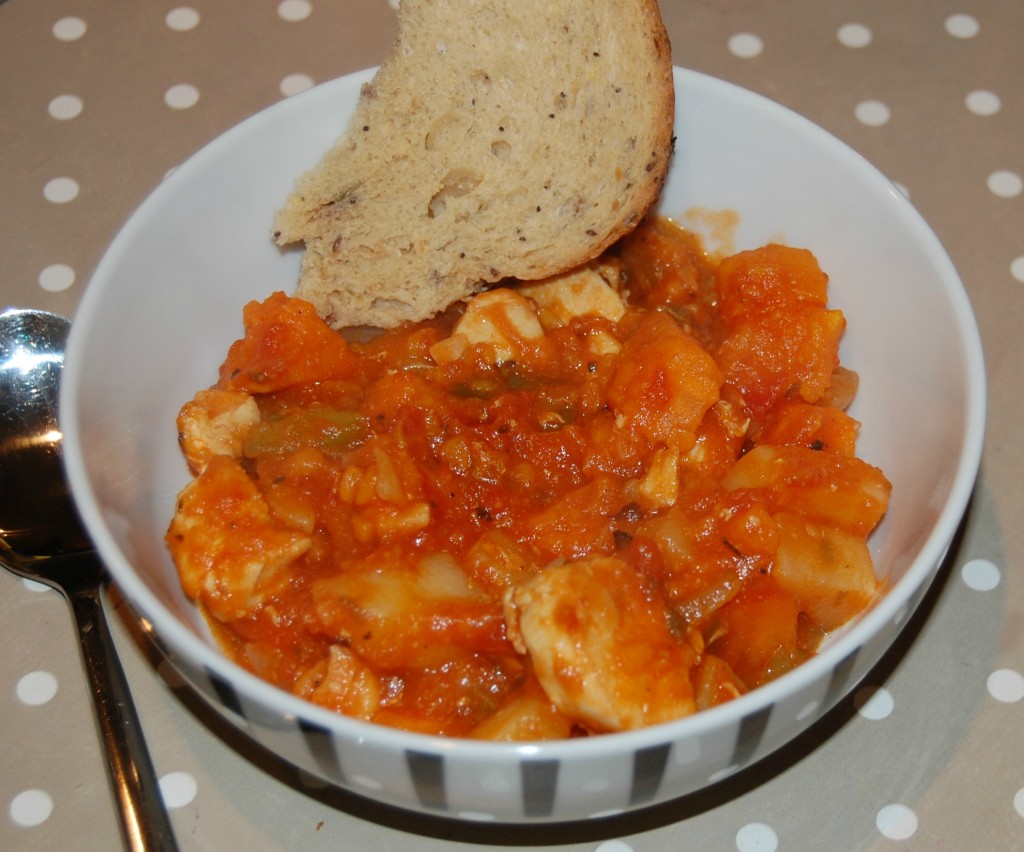 A winter warmer recipe to serve with rice or bread.
Ingredients
450g boneless, skinless chicken breasts, cut into cubes
1 onion, finely chopped
1 green pepper, seeded and finely chopped
1 potato, diced
1 sweet potato, diced
2 garlic cloves, chopped very finely
1 or 2 fresh green chillies, deseeded and chopped very finely
200g tinned chopped tomatoes
Half teaspoon each of oregano, salt and pepper
450ml chicken stock
4 tablespoons fresh coriander
Instructions
Lightly fry the chicken until just turning brown
In a large, heavy based saucepan, mix the chicken, onion, pepper, potato and sweet potato. Cover and cook for 5 minutes until the vegetables begin to soften
Add the garlic and chillies. Cook for 1 minute, then stir in the tomatoes, oregano, salt, pepper and half the coriander. Cook for a further 1-2 minutes
Pour in the stock. Bring to the boil, then cover and simmer over a medium-low heat for 15-20 minutes.
Sprinkle with the remaining coriander just before serving
Family Fever https://myfamilyfever.co.uk/
It is a real family recipe – one you can dig into all together, with big hunks of bread for scraping the bowls. Kevin and Jacob are big cricket fans, and I think this sort of meal will be perfect for them to dig into while watching the
cricket action
on TV, and will give them plenty of energy to get outside and play their own game afterwards. The only question is – who will bat first?
* I was asked by Betfair to take part in the Cricket World Cup Recipe challenge. *