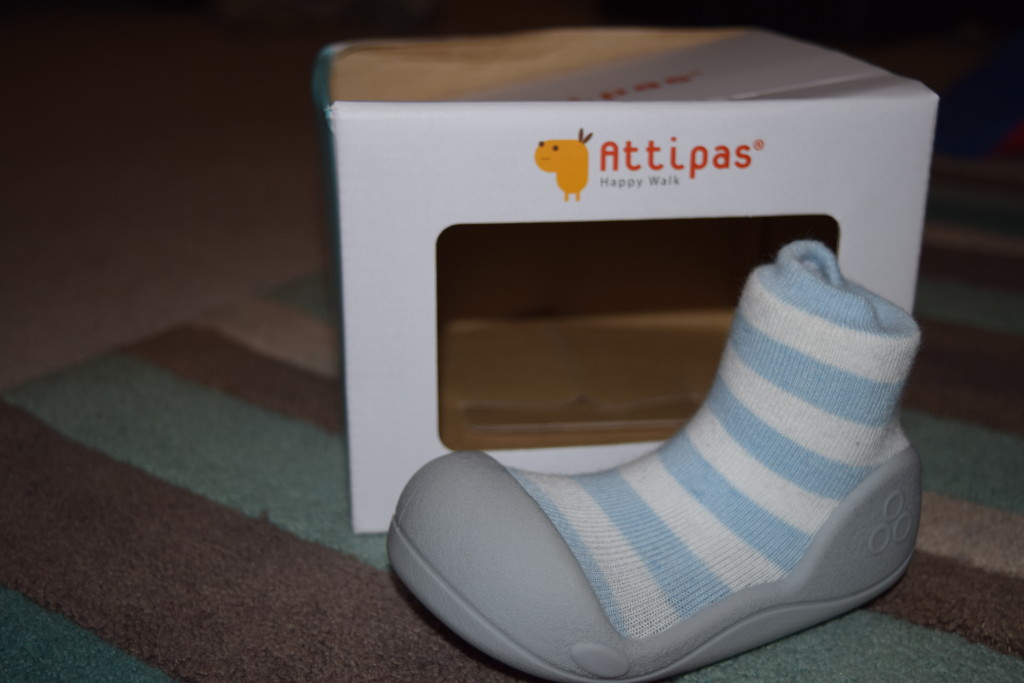 Shoes for little ones is a tough area. You don't want anything too tight, or anything that restricts growth and movement. But as they start to cruise and toddle, you do want something that will help them to grip while still being flexible and breathable. That's exactly what Attipas offer – functional, safe shoes for small people that help teach them to walk correctly while feeling like socks to their delicate little feet.
Max was really intrigued when the shoes arrived – he took them out the box for a good look, and kept asking us to put his 'slippers' on. It's interesting that he associated them more with slippers than shoes – I suspect due to the fact that they are so soft and bendy and simply slide on to the foot without the need for straps or laces. They look and feel exactly like socks – apart from the flexible rubber sole. This is the bit that gives the grip – and Max has been giving that a thorough test by running around on the tiled kitchen floor! The sole also features tiny 'breathe' holes that stop the feet from getting too hot and uncomfortable.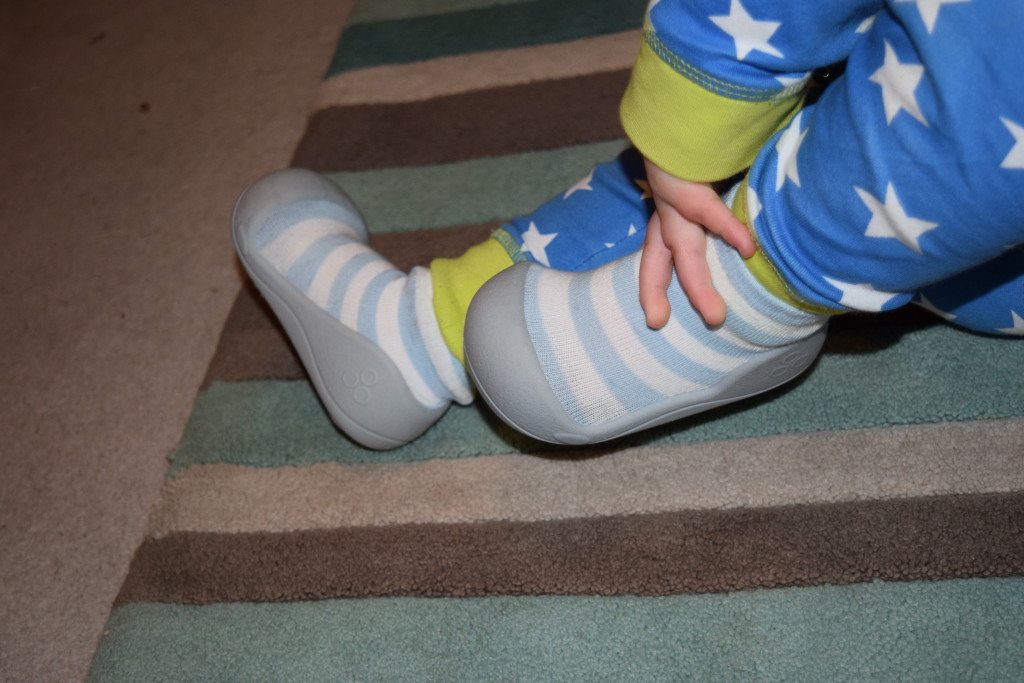 When you first put the Attipas shoes on, you will notice the wide toe area – it looks slightly unusual but makes sense – it gives more room for the toes to spread and grow, and gives more stability when walking. The lining of the shoes is soft – sock material – and once they are on, Max really didn't seem to notice. He ran, danced and climbed exactly as he normally would.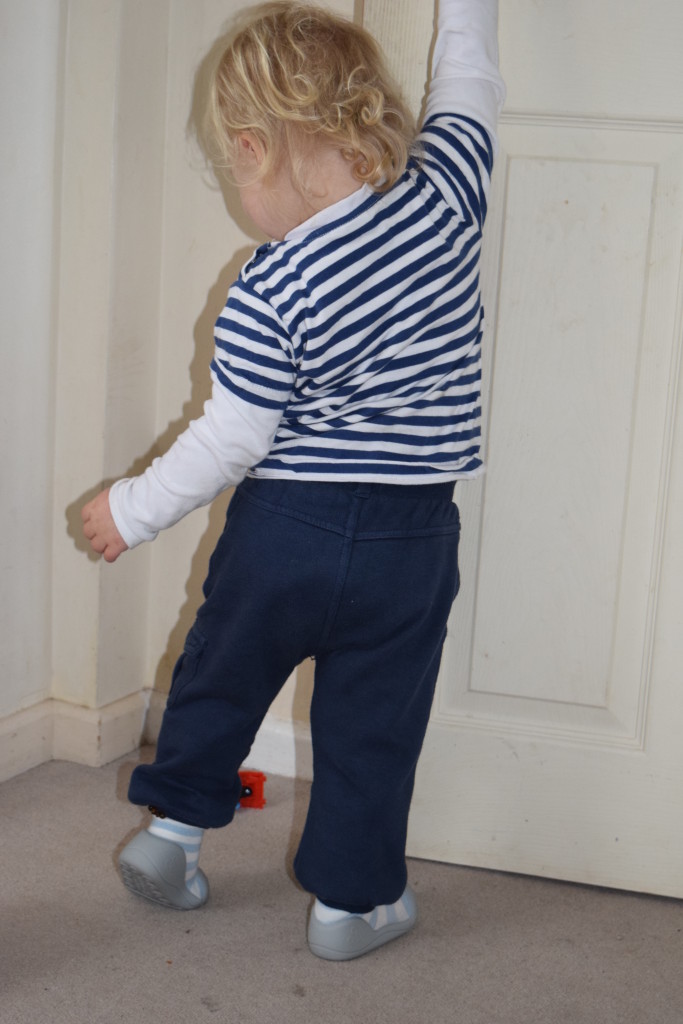 They are definitely what I would class as an 'indoor' shoe – the soft, breathable fabrics wouldn't make an ideal outdoor option, although they would be perfect for trips in the car or pushchair, and you would probably get away with using them in the garden in the summer too.
On top of all the great practical features, I think they look pretty funky too! There are heaps of designs to choose from – we have the Blue Natural Herb shoes, but I have also been eyeing up the Red Anchor design!
If you love the look of these shoes, and have a little pair of feet wanting to try them out, then why not enter my giveaway? The lovely people over at Attipas are offering one of you the chance to win your very own pair of Attipas shoes in the design of your choice – all you have to do is follow the instructions on the rafflecopter form below – good luck!
Terms and conditions. Open to UK residents, competition ends on 22/4/15. Winner will be randomly selected from all correctly completed entries and contacted by email. Winner should claim their prize within 10 days or it may be redrawn. Prize supplied directly from Attipas UK. More competitions at www.theprizefinder.com