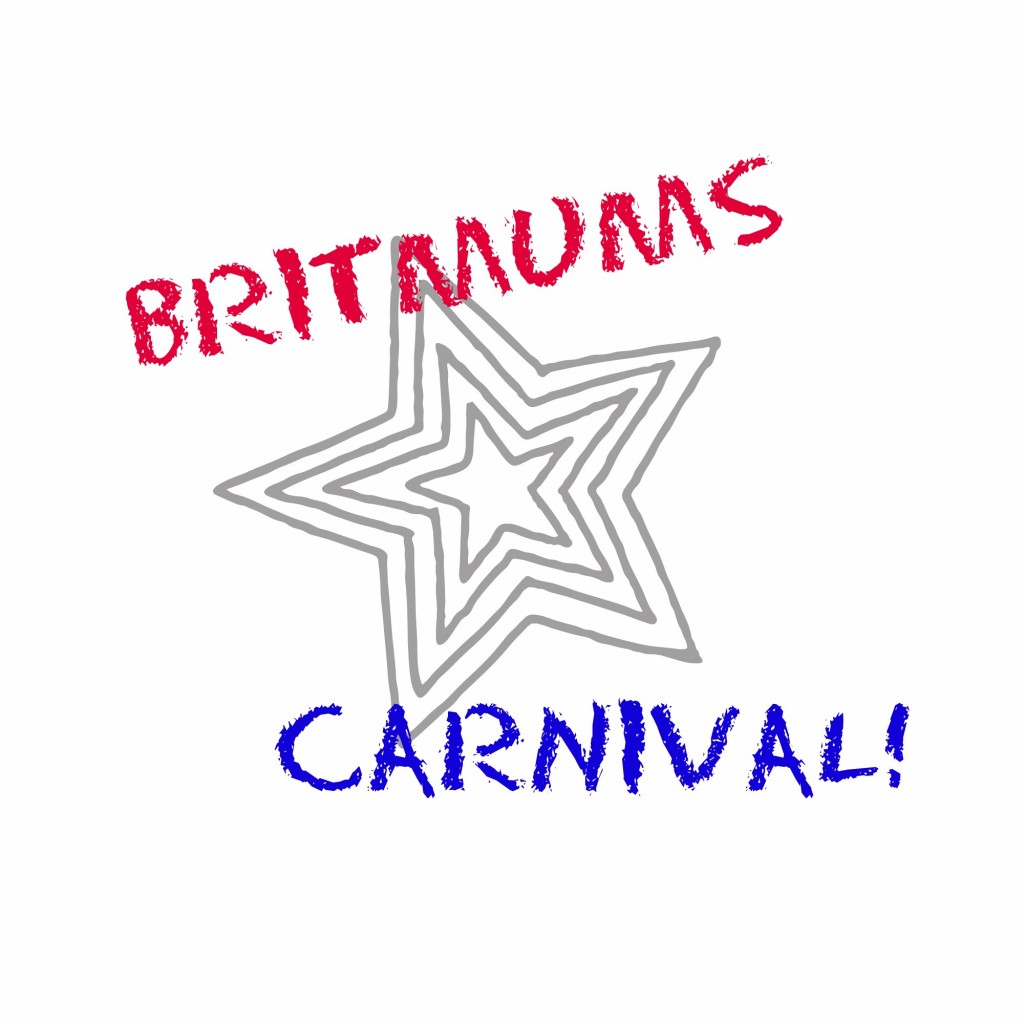 I am really pleased to be hosting this latest edition of the Britmums Carnival. Over the last 4 weeks I have been following a lot of blogs, reading a lot of posts and noting down some of my favourites to share with you.
First up we have this heartfelt post from It started with a Squish. Dani has found herself in an incredibly difficult position as of late, but this post about the beginning of her new chapter shows her strength of character and is her standing up and saying 'this might not be what I had planned but I can, and am, dealing with it'. It's a great post showing us all the silver linings behind the darkest clouds.
Next up I am loving this post detailing how to make a travel journal on Mari's World. I remember making scrapbooks of my holidays when I was little, but it's something that seems to have dies out a bit now. This post shows us that this doesn't have to be the case, and that not only is it a lovely way to look back on those special memories, it's a fun and rewarding activity too – no matter what your age!
For any of you looking to take your blog to a new level, or start monetising, then this post from Oh So Amelia could be just what you need to get started. It's a real life account of how Kerry has made her blog such a success and it has so many worthwhile tips in that you could implement really easily over the next few weeks or months, or just keep it in mind for when you are ready to take the next step. It's something that a lot of bloggers wonder about, especially those with young children, and so it's definitely a post that's worth bookmarking for future reference.
Those of you looking for a new sleep solution for tots, check out this lie in solution from Bubba Blue and Me. For anyone who has a little one who doesn't sleep, maybe a sleeping bag could be the solution for you? A full nights rest and a lie in could be on the horizon, you never know…
Breastfeeding is ALWAYS in the news – whether it is a story about new mums being paid to breastfeed, or an article about breastfed babies being more intelligent, it never really seems to be a topic that stays under the radar for long. I love this post from Run, Jump, Scrap which looks at breastfeeding from both sides of the great divide – both as a mum and as a health professional. I love this quote from her piece, which sums it up beautifully for me:
Ultimately health professionals have to do their job and they do have to push that breast is best. This message is unlikely to ever change. I have to to do this with any pregnant ladies I look after but if the decision for them is bottle is best, who am I to judge?
A blog that never fails to make me laugh is Wife, Mum, Student Bum – and her professional parenting guide is no exception. I am pretty sure we can ALL relate to the things that Kerrie is talking about, especially the supermarket shopping trip and the refusal to get in a car seat. This lighthearted post gives ideas on how to cope with these scenarios, ranging from beginner to pro – why not give them a try next time you are faced with a toddler throwing themselves on the floor in Tesco?
Another post I really enjoyed was this list of parenting tips from a fathers perspective over on the Sparkles and Stretchmarks blog. It's really lovely to see things from a different viewpoint, and it's not often we hear from the dads. The tips are fun as well as being practical and it's clear to see how much John enjoys parenting their young son and how excited he is about their brand new baby.
Finally, I am flagging up this awesome post from Budding Smiles. Hannah writes about how size really doesn't matter, and how being a size 8 with no stretch marks doesn't make her any less of a mum. She's absolutely right, and it's a reminder to all of us to be less judgemental and celebrate our bodies no matter what shape, size and condition they are in – especially when they have done something as amazing as growing a brand new life. Amen to that.