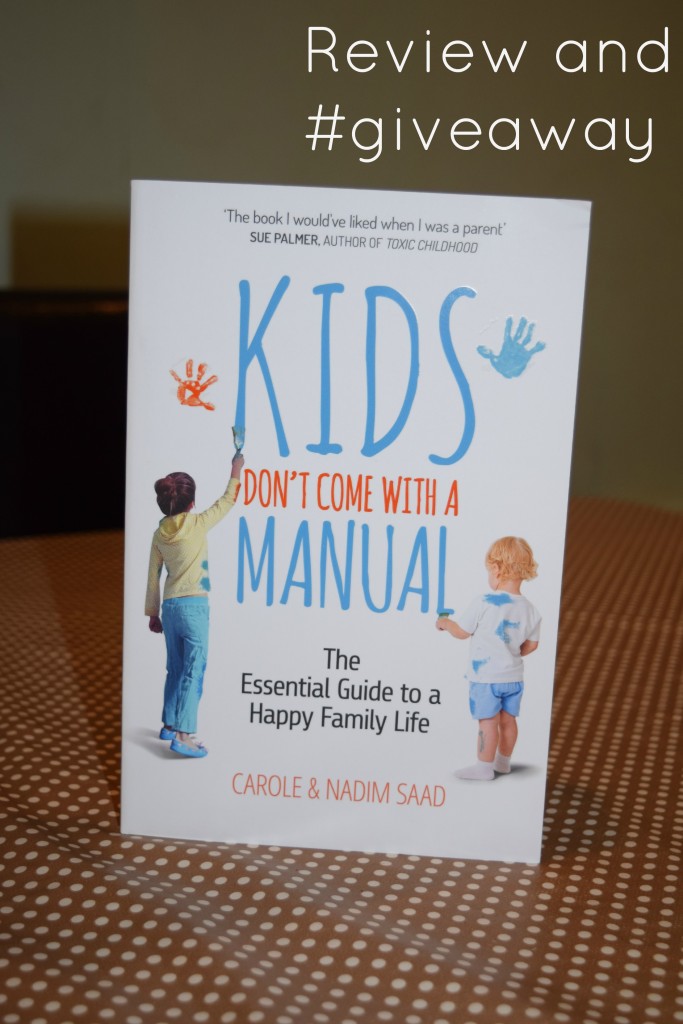 Parenting books are one of those things you either love or hate. I read loads when I was expecting our first baby, and then over the years I grew to trust my own judgement a bit more and by the time Max was born I don't think I owned a single one. Which may have been a mistake, as now Max is hitting the toddler years and I can't remember what tactics we used with the older 2. That's what happens when you have a bit of an age gap between children. That and mushy pregnancy brain meant that this book arrived at a perfect time.
Kids don't come with a manual has been really easy to dip in and out of. It's laid out in a way that makes it easy to find help with the particular situation you are currently dealing with, and I found it a lot less patronising than some parenting manuals. It doesn't say 'you should do things this way' – because let's face it, no 2 children are the same. Instead it is packed with some helpful ideas and ways to understand the behaviours you are facing. If you can get behind the problem and start to understand why your child is behaving in a certain way, it makes it a lot easier to see things from a new perspective, and so deal with it more easily.
Overall I love the positive feel to this book. It doesn't scream of discipline as much as positive reinforcement, which I have always tried to adhere to anyway. It fits with the way we parent, and just gives us the tools to deal with things that are difficult on a day to day basis.
If this is the sort of thing that could help you right now, or in the future, then you can win yourself a copy by entering my giveaway below. It's definitely one to keep on the book shelf for those tough days!
Terms and conditions. Open to UK residents, competition closes on 14/5/2015. Winner will be randomly selected from all correctly completed entries and contacted by email. Winner should claim their prize within 10 days or it may be redrawn. Prize supplied directly from Best Of Parenting. Competitions at ThePrizeFinder