HOW is it April already? In just 2 months time it will be June, and we will be preparing for the arrival of this baby. Time is going by so fast at the moment, especially this week as it was the first week of Easter holidays for us. We have kept fairly busy, albeit at a slower pace sometimes as I can't always keep up with the children! Here is our Project 365, week 14.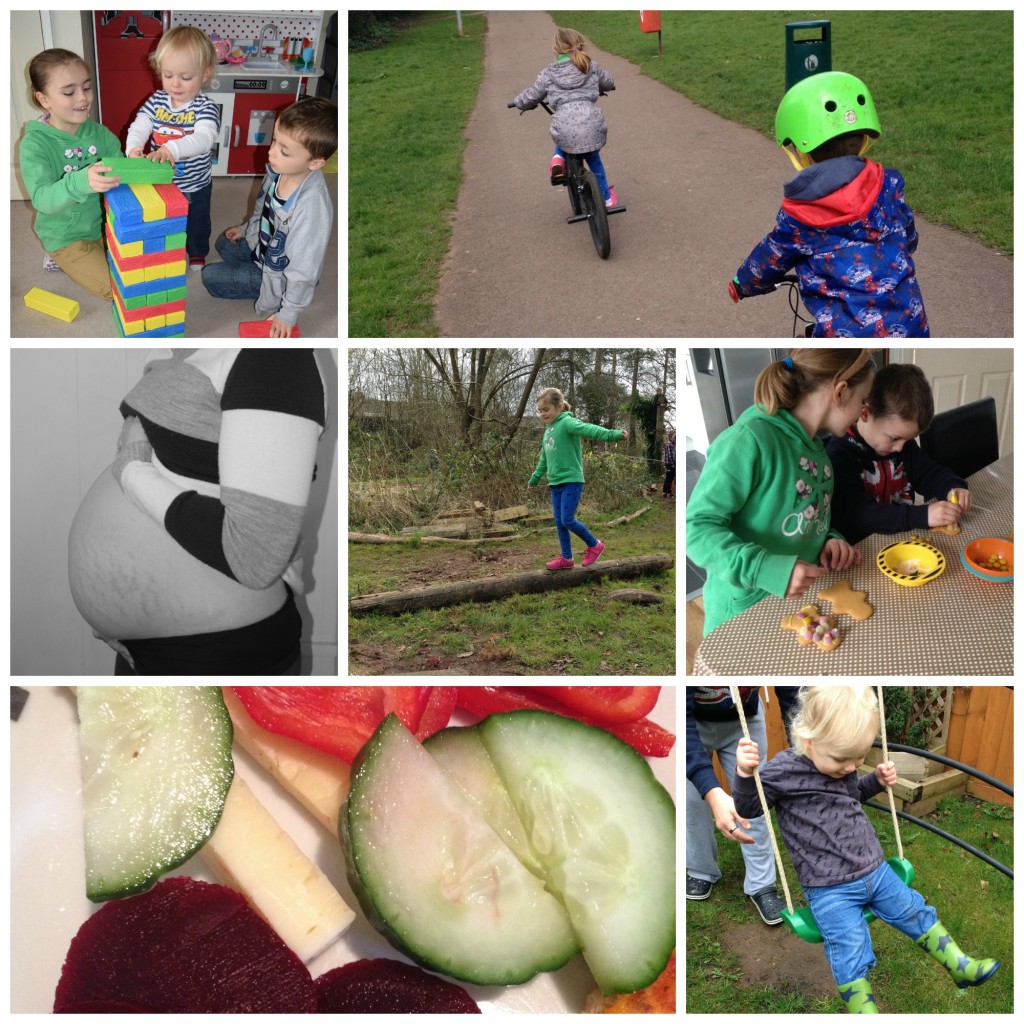 Day 88 – We started the Easter holidays with rain, rain and more rain – so we played a few rounds of Giant Jenga. Gemma is pretty good, I have to say!
Day 89 – The sun came out for a bit today so the big children jumped on their bikes and raced off while Max and I followed at a slightly slower pace with his SmarTrike.
Day 90 – I am 27 weeks pregnant. You can read my latest bump update here.
Day 91 – More dry weather so we headed for the adventure playground and some climbing, balancing and zip wire fun.
Day 92 – Rain. Again. So today we decorated gingerbread men – and then ate them 😉
Day 93 – This is all I want to eat at the moment – cannot get enough of salad!
Day 94 – Just before he jumped off!