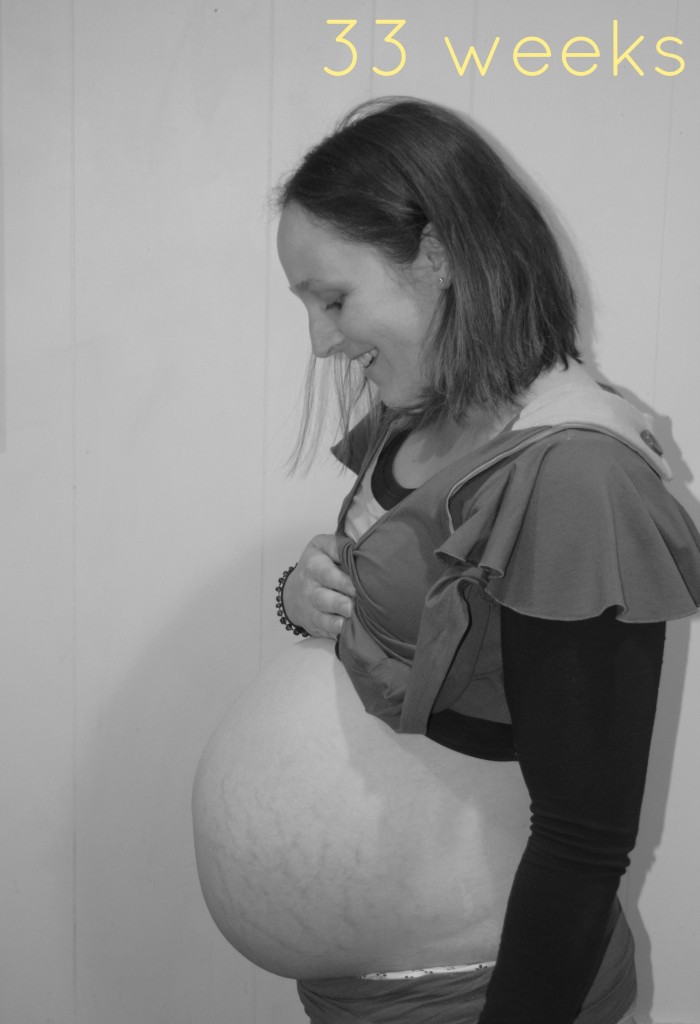 This hasn't been the easiest week.
I had an appointment with my consultant on Wednesday to have another look at the fluid levels surrounding baby. I expected them to still be high, but stable – sadly this wasn't the case. They have rocketed again, and I am now off the scale for this stage of pregnancy. Such high fluid levels put me at risk of premature labour, which is the one thing I was hoping to avoid this time.
This chart shows my levels currently – the red cross is my reading from last week, with the blue cross showing this weeks reading. As you can see, not only is it too high, but the increase in just one week is worrying. The consultant talked me through it all, and mentioned some of the reasons this can happen. More often than not, there is no reason – this seems the most likely for me as I have had similar in all 3 previous pregnancies. Sometimes viral infections or gestational diabetes can be the cause – I have had blood tests taken, and took a glucose tolerance test on Thursday which came back all clear. I am also having a detailed developmental scan in a couple of days to check that there is no problem with the baby's digestive tract or anything else. I am nervous, scared and worried about what will happen next. After the next scan I will see my consultant again, and options will be discussed. They may bring my section date forwards, I am likely to be given steroids for the baby's lungs and there was mention of amnioreduction – draining of the fluid through a needle inserted into my bump. This last one is not something I am hoping for, and will very much be a last resort.
For now it's a case of trying to rest, trying to avoid heavy lifting (easier said than done with a 2 year old) and trying everything I can to keep this baby inside for a few weeks longer.