Are you constantly buying the same old gifts from high street stores such as t-shirts and chocolates but now want to find a gift that is more special to give to a much loved friend? Whether it's for a birthday gift, Christmas presents or just to show that you're thinking of them, check out the ideas below.
Clothing
Well thought out clothing gifts are always a real winner. How about some really cosy slippers from this selection at Nicer Shoes, or a an extra special down jacket, such as those reviewed on Gear We Are? Some items are really worth splashing out on, and will provide warmth, style and comfort for years to come.
Scrap Book
Make a scrap book with photographs of you growing up together or just happy memories that you've shared. You could write meaningful notes next to each picture with the date stated next to each. As you flick through it, you'll be amazed that a picture that you took years ago, felt like yesterday.
Photography experience

Take your friend on a professional photoshoot experience where you can have tons of fun getting photographs taken of you together. If you enjoy a particular hobby together for example if you are gym buddies, horse riders or love to get glammed up, wear what will tell a story in your photographs. It'll look great hanging up in your home and it will boast your close friendship and passion for your hobby. Photographers such as Venture Studios have a lot of experience of telling a story with their photographs so can help you represent what you like during your photograph studio experience. Book a venture experience here.
Homemade soaps

Does your friend have a particular smell that she loves, such as lavender or coconut? Then make her a bar of soap with that scent as it would be a very thoughtful gift that shows you care. Going to the effort to make a gift yourself shows that you really care about making a gift that she will love as you are using a lot of your time to make the gift special. If you're always busy she'll appreciate you making time for her to create something that you are certain she will love.
A CD with their favourite song

Do you have a certain song that the two of you love to jump up and down to when you're out? What about songs you enjoyed together when you were younger? Does she have a particular song that means a lot to her emotionally? Then put a playlist together of all the songs that mean something to her or the pair of you and burn the playlist on to a CD. This is easy to do and if you don't have a big budget, it is ideal. Remember, it's the thought that counts, not how much you spend. Unless your friend is mega materialistic of course!
Bake a cake

Is one of her favourite things to do as a pair to go out for tea and cake? Do you notice her mouth water as she notices the chocolate fudge cake on display? Then baking a cake could be the perfect gift for her. Whether she is a chocolate fudge cake fanatic, carrot cake lover or spong cake queen, make her favourite cake and tell her that has to eat it all herself as it's made especially for her. Maybe advise her not to eat it all at once, though!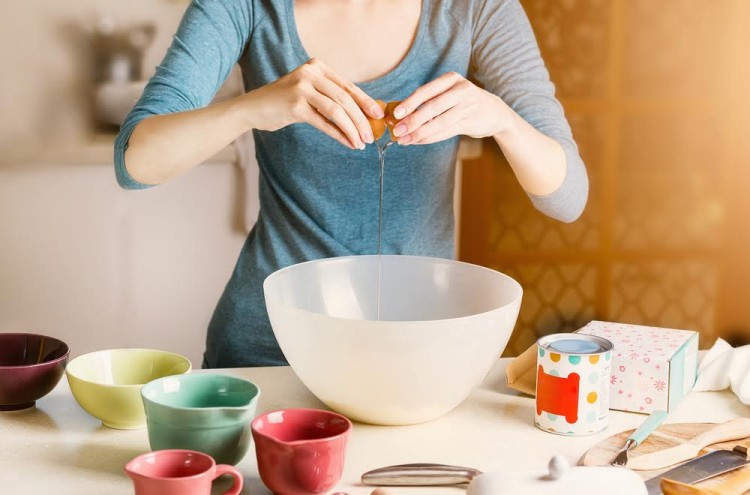 For other gift ideas for the special lady in your life, check out this article from That Sweet Gift.