Everything feels a bit more back to normal this week. The big 2 have settled back into school and Max has started 3 days a week at nursery so I can work. Eliza had her injections at the end of last week and she was really unsettled for a few days but seems to have recovered now and has gone back to sleeping well and being much more alert in the day. Here is our project 365, week 38.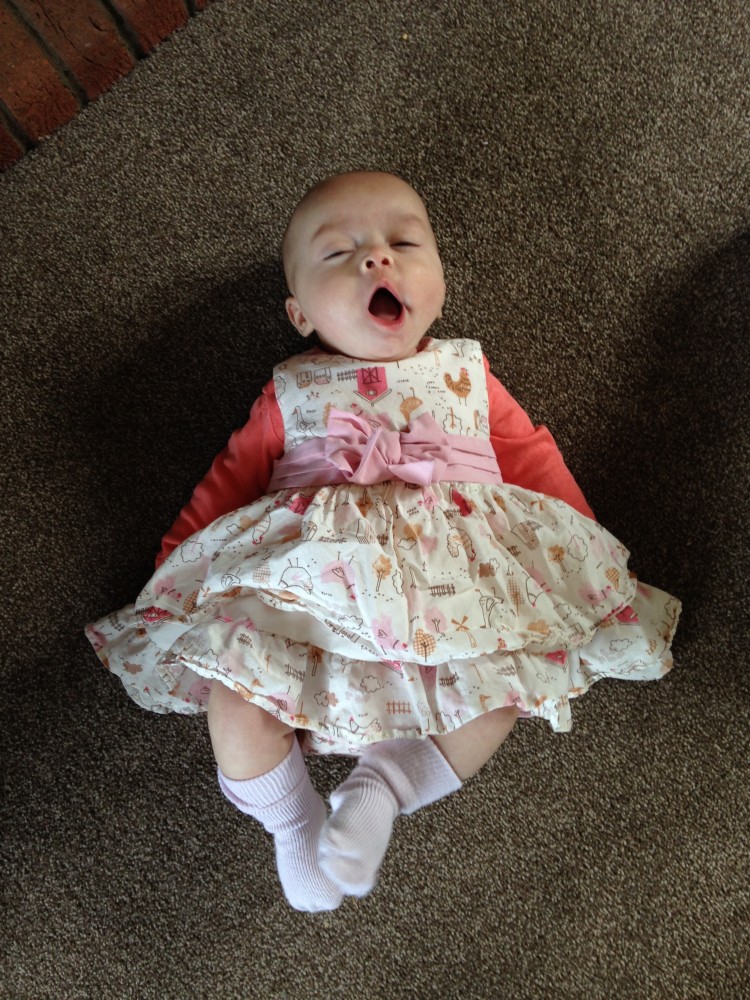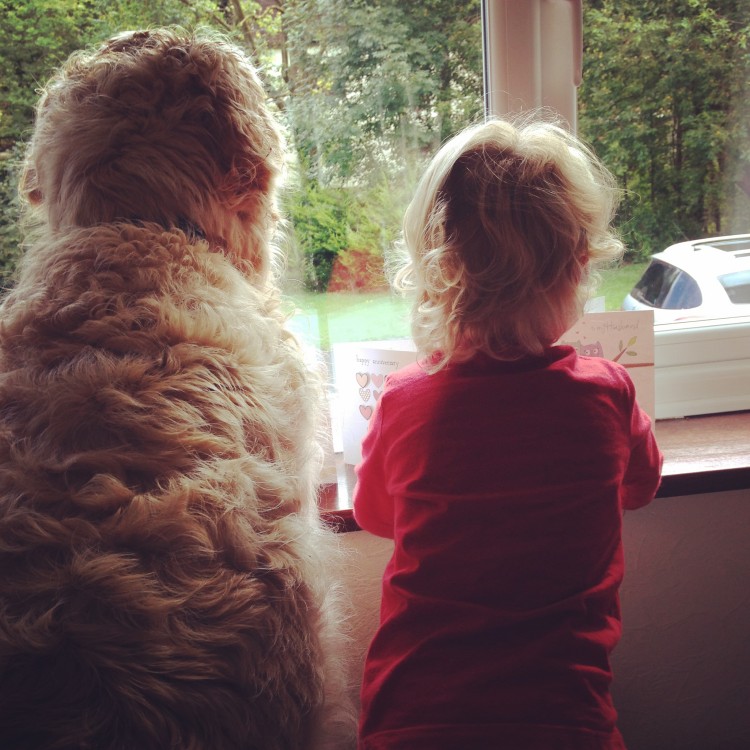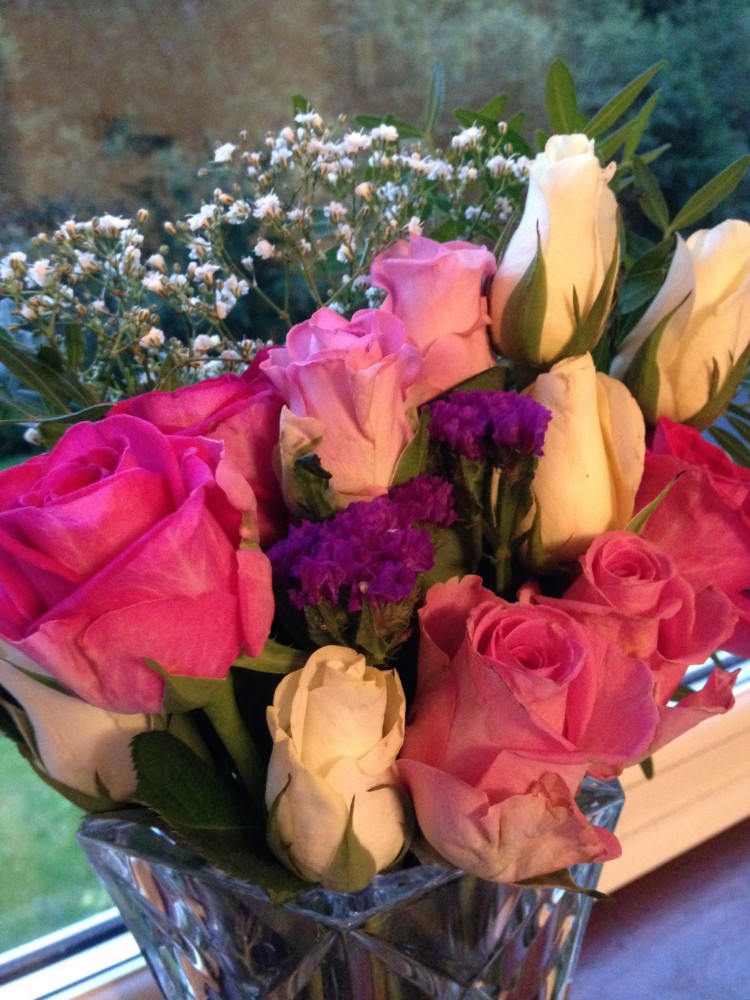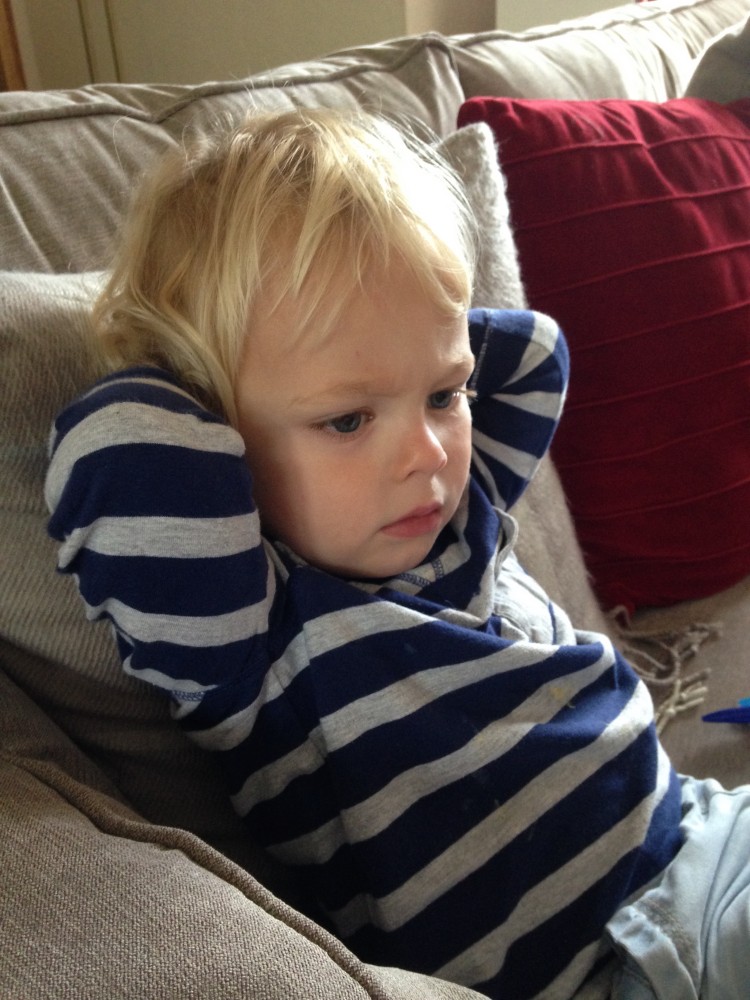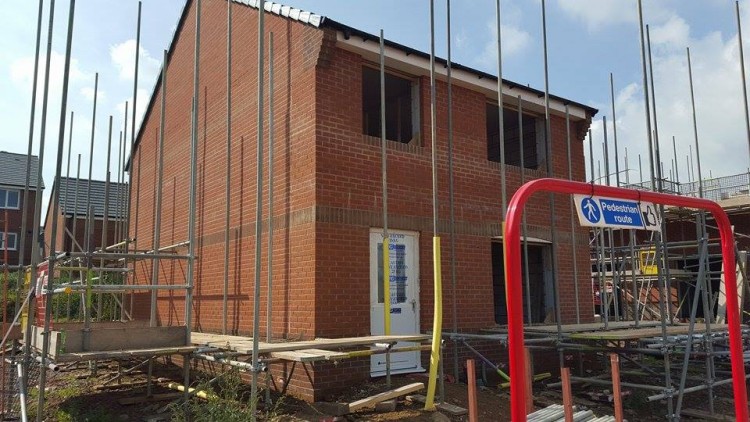 Day 249 – Eliza's first dress.
Day 250 – Max and my parents dog spent ages sat together watching the window cleaner at work!
Day 251 – Eliza enjoyed a bit of CBeebies today, Big Barn Farm seemed to be a hit!
Day 252 – Our 9th wedding anniversary. Kevin came home with this gorgeous bunch of flowers.
Day 253 – A quiet day at home, Max was just chilling on the sofa after a busy morning playing in the garden.
Day 254 – We tried Eliza in the highchair today. She likes to be sat with us at mealtimes and we thought this would be a good way of having her near us without one of us having to hold her. She seems to like it!
Day 255 – The house seems to be coming on leaps and bounds now – we have a fully tiled roof and a front door! The windows are going in next week and then it's just the interior to finish. We are set to exchange contracts next week, it's starting to feel very real!