Like most children, mine love character bedding – there is nothing better than snuggling up under a duvet featuring their favourite film or TV series. We were recently sent 2 sets of bedding from Character World, featuring Inside Out and Antman.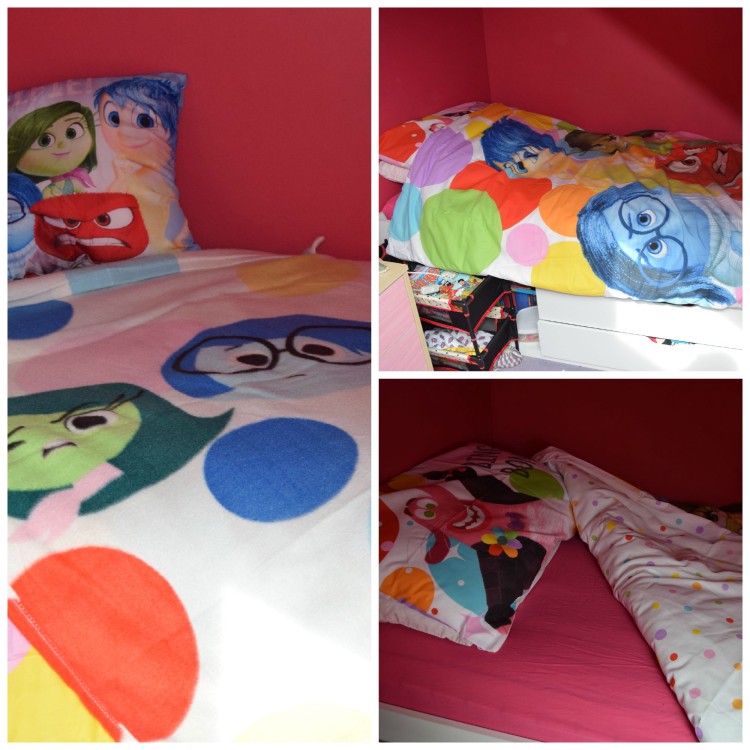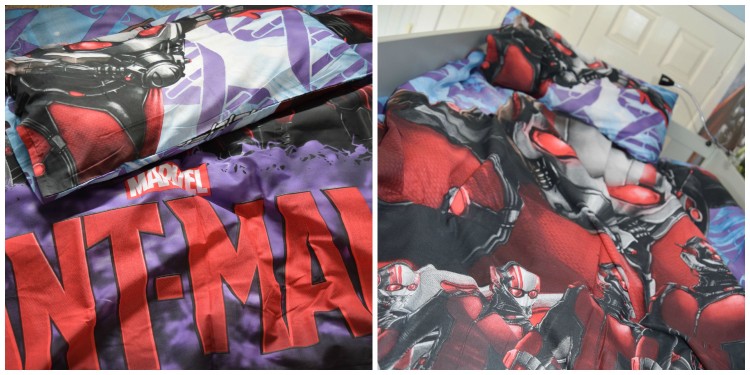 As soon as they arrived the children jumped on them. They have yet to see these films themselves, but we have seen a lot of clips about them, and their friends talk about them at school, so I knew they would be a hit. Jacob is a huge Marvel fan, and actually has an Avengers bedroom wall so the Antman set fitted right in.
The duvet covers and pillowcases from both sets needed a wash before we first used them – as with all duvet sets they were a bit stiff and hard from being in the packet. After a wash they were soft and ready to use. They both feature popper fastenings at the base of the duvet cover, which makes bedding changed quicker and easier than those with buttons. Gemma and Jacob are at the age where I encourage them to change their own bed covers, so this definitely makes it easier for them.
Gemma also received an Inside Out cushion and blanket with her set, and these were very well received, finishing off her bedroom perfectly. The blanket is a soft fleece and will be ideal for colder winter nights or duvet days on the sofa. The cushion is a bit of fun, and works well as a decorative feature in her room – she does like things to match.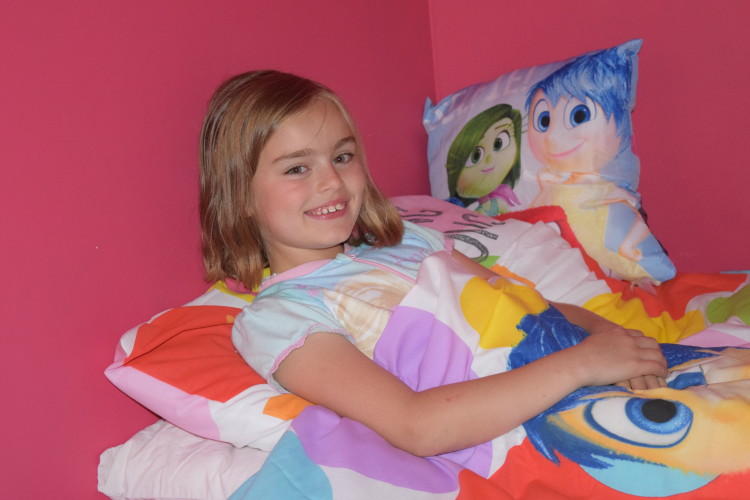 The bedding sets were a huge hit all round. I think a duvet set can really change the way a room looks, and I was really pleased with these two – bright, fun and very relevant to my children, as well as being up to date with the current trends. They will last for a long time, and the characters are pretty timeless – I can easily see these being passed down to Max and Eliza in years to come. They wash well, they look good and the children report them to be 'comfortable and awesome'. Which I think about sums it up!