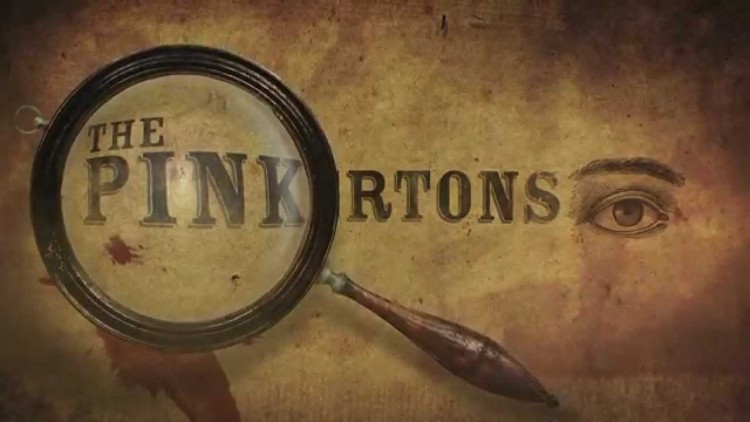 Drama is a free to view channel launched two years ago. It predominantly shows classic BBC dramas, but is now set to launch its first new and exclusive drama series: The Pinkertons. Drama believes that nothing beats the thrill of a good drama and that the best stories never grow old. They love that Sunday afternoon sofa feeling in front of the TV – and that's exactly what The Pinkertons offers.
A period action-adventure crime drama set in the 1860s – similar to Ripper Street, Murdoch Mysteries, The Doctor Blake Mysteries, and Miss Fisher's Murder Mysteries, the show is based on The Pinkertons, a real life detective agency founded in America in 1850. It has a fresh approach to murder mystery with a strong female lead and some humour too.
Episode 1 shows how to really start a series: a train robbery on horseback, with a gang rampaging through the carriages and shooting one young fellow in cold blood after identifying him as a Yankee soldier. Yes, we're squarely in Wild West territory, right in the aftermath of the Civil War: a time when Southern rebels are still mighty furious about their defeat at the hands of the northern Yankees. It hooks you in right from the word go. This is all followed by the actual introduction of the crime fighting sleuths, the Pinkertons, and you follow their story as they aim to get to the bottom of what's going on.
Episode 2 starts with a bar room brawl shot in slow motion, with tables and glasses soaring into the air, bodies tumbling gracefully across the floor, and cowboys hitting each other, followed by the discovery of a murder. After the first suspect is proven to be innocent, there is a lot of detective work to discover the real guilty party. I won't spoil it for you – but I didn't see it coming!
I really enjoyed watching the first two episodes of this great new drama, and I think it will be a valuable addition to Drama. I have to admit that I am not usually a fan of US dramas, finding them a little bit over the top and hard to follow, but The Pinkertons is a bit different. It's easy to watch, there seems to be some good storylines, and the characters have a lot of depth. It's the perfect Sunday evening viewing, and we will be tuning in to see how the show unfolds.
The Pinkertons airs Sunday evenings at 8pm on Drama.
Do you like a good crime drama? Do you have a current favourite series that you just can't get enough of?
*This is a collaborative post*