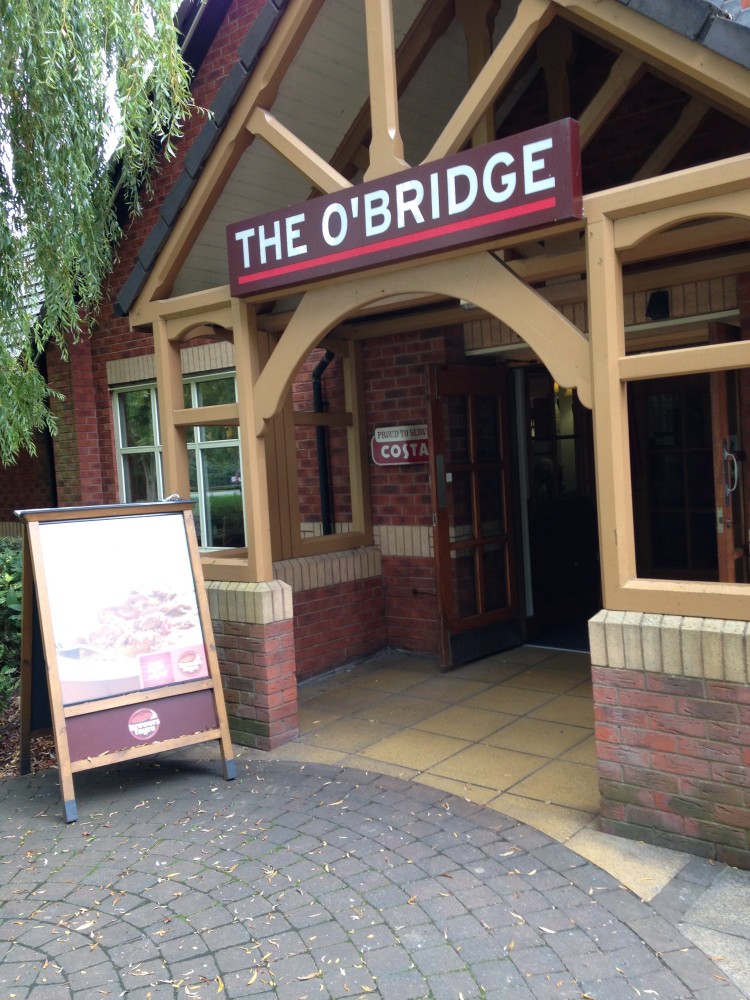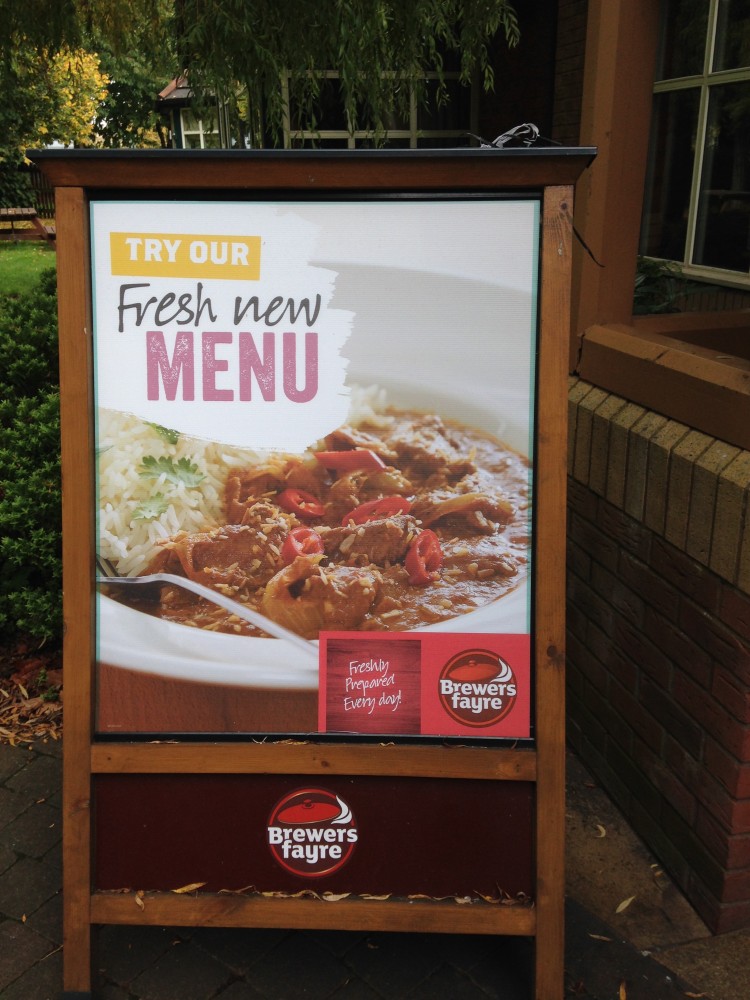 We are big fans of Brewers Fayre – for us they have the balance between good food and family friendly environment just right. They have just launched their new Autumn Menu, and we were excited to see what was on offer.
"Featuring a wide range of freshly prepared dishes, Brewers Fayre offers pub classics at great value that will keep the whole family satisfied for less. New highlights include the Ultimate Sausage And Mash, with a new, larger Yorkshire pudding – perfect for a pick me up on a cold Autumn day. A new Chicken and Ham Pie provides a hearty lunch or dinner, whilst curry lovers can choose from FOUR brand new curry options, including Chicken Balti, Beef Rendang and Vegetable or Chicken Biriyani. For dessert lovers, a new Family Sharer Dessert means the whole family can indulge together.
When it comes to value, Brewers Fayre is hard to beat. The Daytime Value offer runs from 12 – 6pm Monday to Friday and means guests can enjoy two starters for £2.50, two mains for just £10.99 and two desserts for £2.50, so eating out doesn't have to be limited to special occasions. "
We had booked a table for 12.30pm, knowing that the children really need to have some lunch in front of them by 1pm – or the melt downs start! There was a problem with the booking somewhere along the line, as there was no booking made for us but the staff were very accommodating and found us a table in the window with plenty of room for the pushchair next to us. We spent a while browsing the extensive menu, and chose what we would like. I love the kids menu – you simply select the main you would like and then have the option to switch the sides to create a perfect meal for your child. Gemma chose the Big Bad Dog (hot dog) with fries and corn on the cob. Jacob went for Poppin Chicken with chips and beans and Max had the spaghetti bolognese with garlic bread and peas. While we waited for our meal the children were kept busy with the Beano activity magazines and boxes of crayons.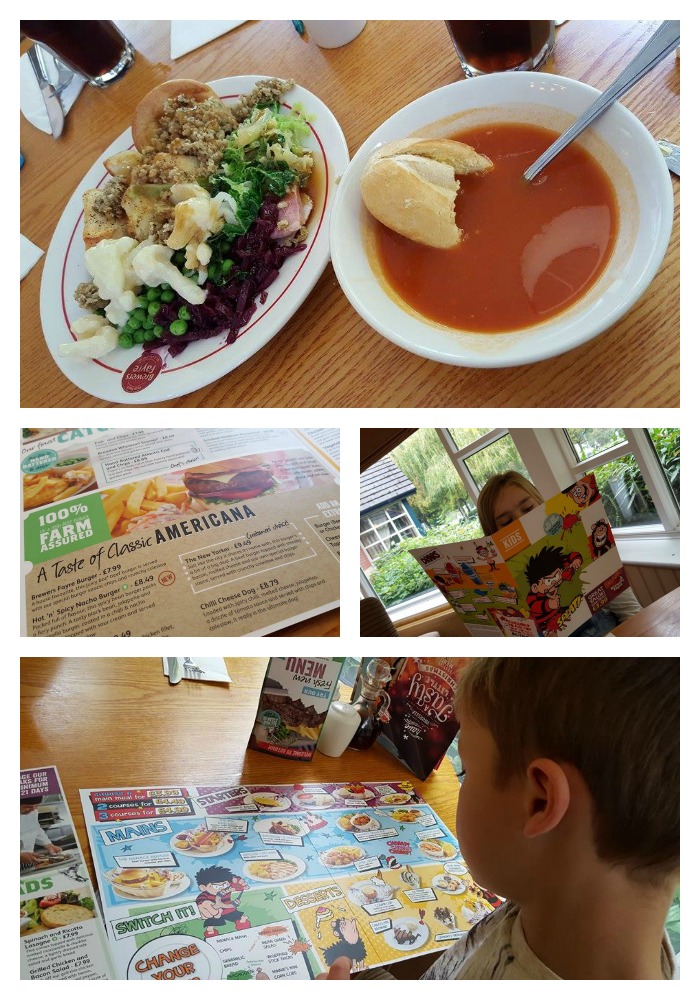 The food arrived quickly, within 15 minutes of ordering, and was well presented. Everything looked like it did on the menu, which is important if you have kids – they want their food to be visual as well as tasty. The portions are generous without being overbearing, and the children all had clean plates.
Kevin and I opted for a roast dinner, and were really pleased at the array of options available – there were so many different meats, vegetables and sides that we were spoilt for choice. Kevin also had the tomato soup with crusty bread – this was slightly watery for his taste but was a lovely warming start to the meal. We both also opted for bottomless soft drinks, so we could refill as needed.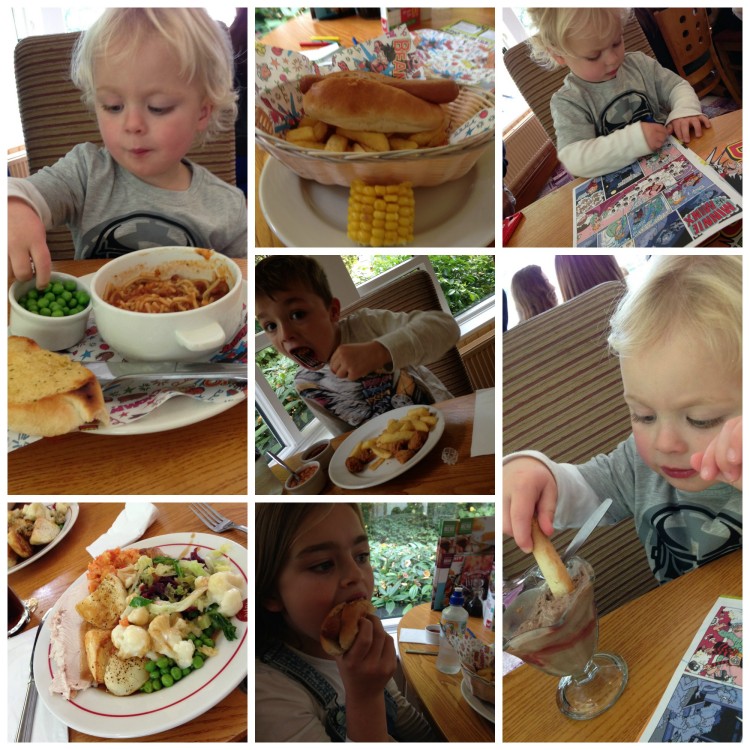 I liked the fact that all the meals were brought out together, so no one was left waiting for their dinner, and the staff could not have been more attentive and helpful. Once we had our food, they were unobtrusive but nearby in case we needed anything, and didn't mind at all when Max dropped some spaghetti on the floor. Little things like that make a big difference when you are eating out with children!
Despite the fact that the portions were generous, all the children had room for dessert (of course), and they all chose chocolate ice cream with raspberry sauce. Again, these were delivered swiftly, and the amount of ice cream was just right for young children. More clean dishes all round. Kevin and I couldn't manage dessert, but we were offered coffee or tea.
This particular Brewers Fayre site has a fantastic soft play area inside the restaurant, so it really is a lovely place to visit with children. It's much more than the standard soft play you see in places like this – it's much more like a stand alone soft play centre in its own right. There are ball pools, slides and plenty of space to run, so it is a great place for children who are waiting for their lunch. There is also a lovely outside seating area for the summer months.
We will certainly go back to this Brewers Fayre site, as we were impressed with the staff attitude, the family friendly atmosphere and the huge variety of food available. It's a great place to eat with children, and something for everyone. A big thumbs up from us!