When Gemma was born we were given a lot of pretty dresses and outfits. Then we had 2 boys and we embraced the cuteness of dungarees and funky print tshirts. When Eliza was born she had a lot of Max's old clothes (the perils of being a 4th child) and a few lovely little printed sleepsuits which were ideal for throwing on for the school runs.
I recently came across the Mum's Girl website and instantly loved their range of vintage style dresses and accessories – they have a very traditional and classic feel about them, but with colours and styles that make them work in the modern world too. Eliza was sent the rather gorgeous Charlotte Forget-Me-Not dress, and I couldn't wait for an excuse to dress her up and take her out in it – a family photo shoot was the perfect opportunity!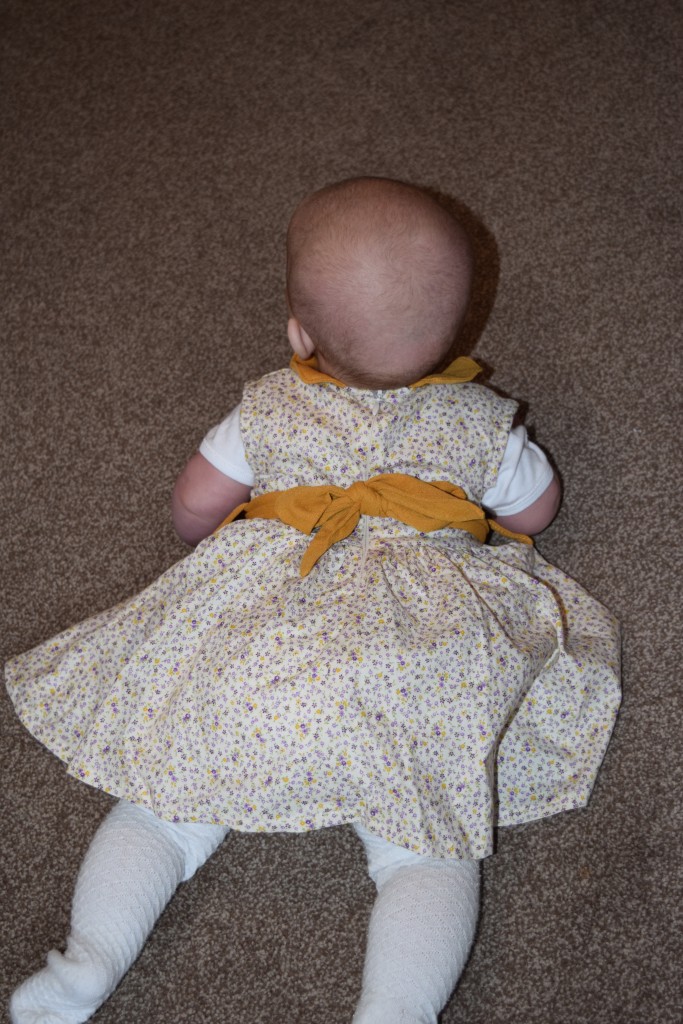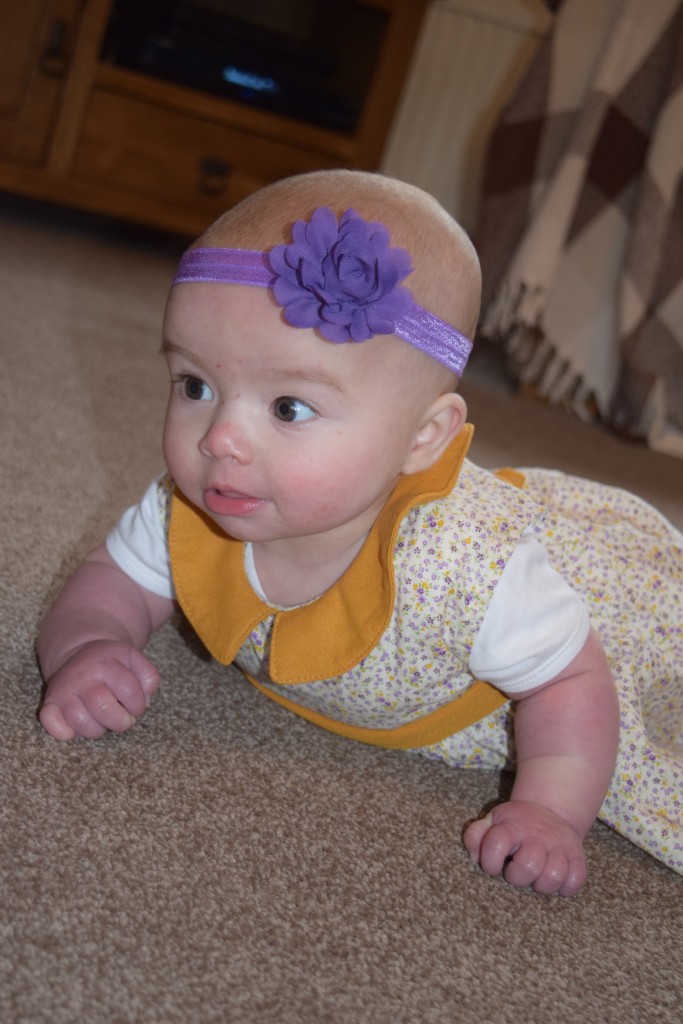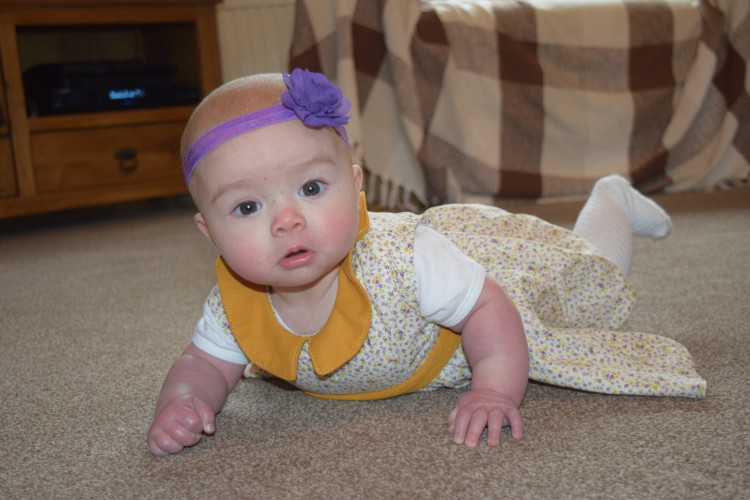 The Charlotte dress is an above the knee frock with a delicate floral print and a Peter Pan collar. It has a zip at the back for ease, and a lovely contrasting sash that can be tied at the front or the back. Baby sizes come in 6-12, 12-18 and 18-24 months, and you can also get this dress for older girls up to the age of 11 – I am seriously tempted to get a matching one for Gemma!
The dress is made form 100% cotton, so it is perfect for children, and can be machine washed on a cold, gentle setting. The sizing seems about right – Eliza is almost 6 months, and the 6-12 month size dress has a decent amount of growing room at the moment, without being too big that it swamps her.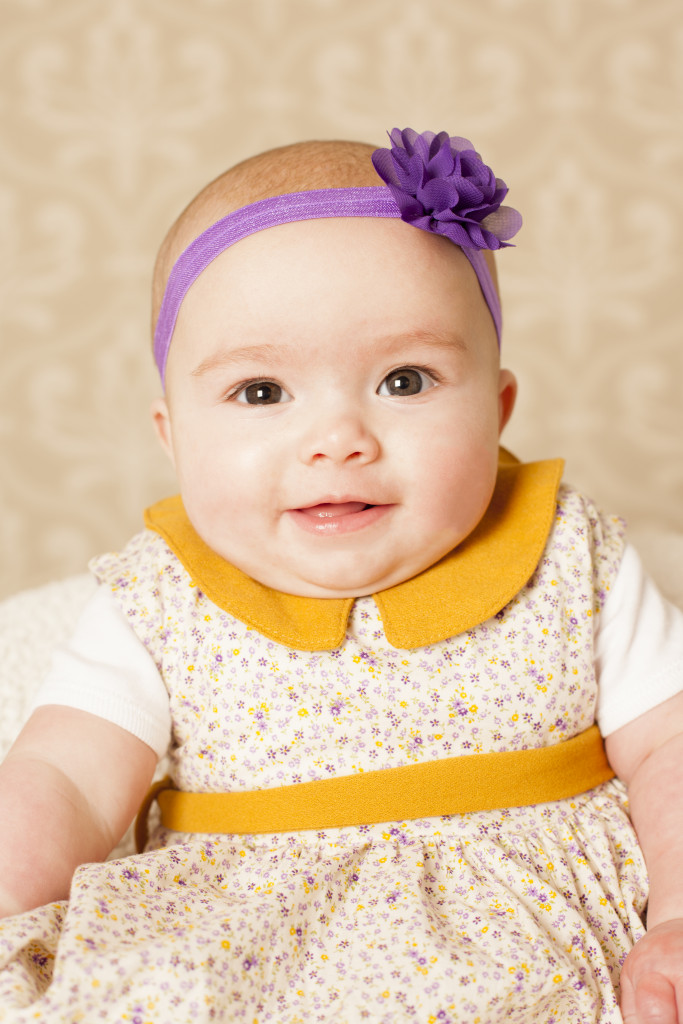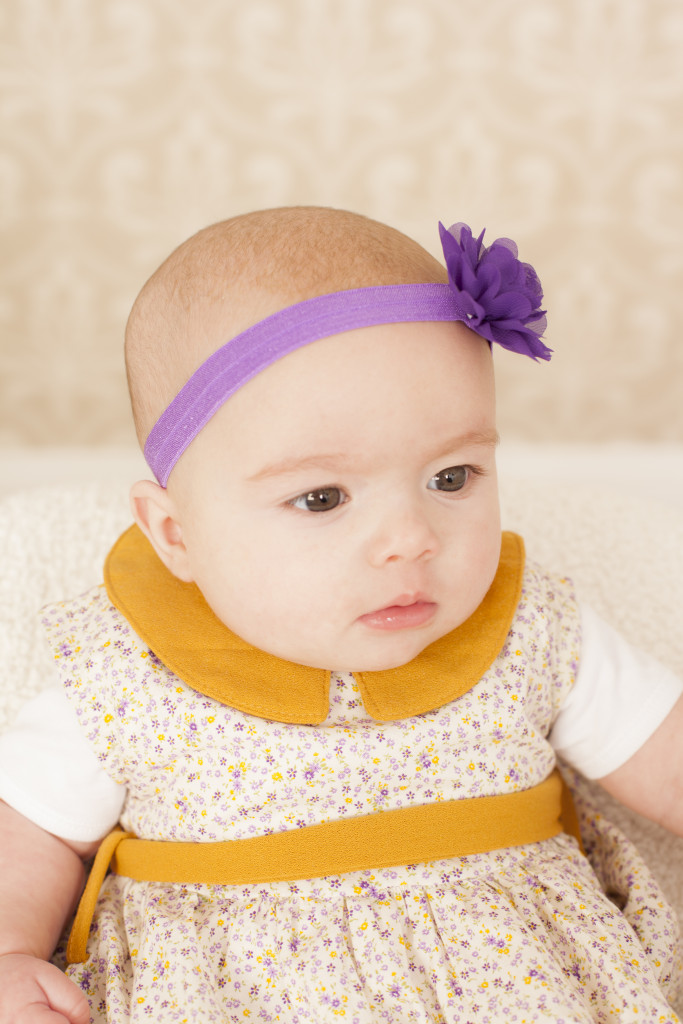 I love the dress. I really do. It is a really classic style with gorgeous detailing, without there being any frilly or lacy bits to irritate Eliza's skin. The colours are subtle but ever so pretty, and the contrasting collar and sash really bring it alive and make it stand out.
This dress will be worn many times over the next few months – it is perfect for a special occasion, a birthday party, a christening or just a trip to the shops. It's so lovely in fact that you will want to put your little one in it every day!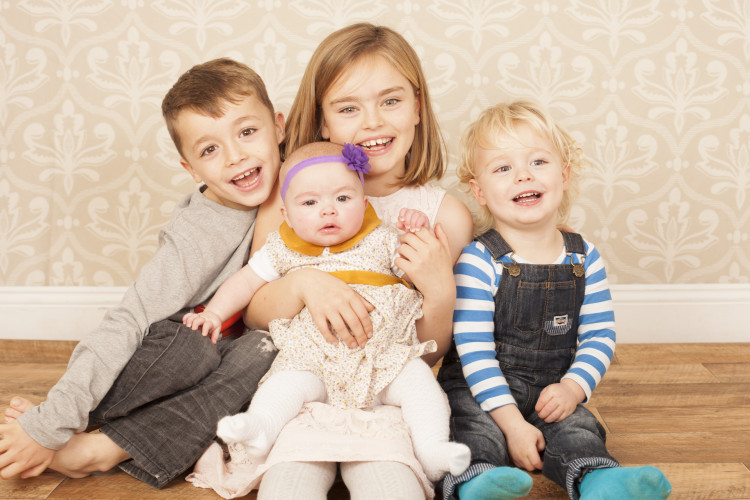 Do you love the look of the Charlotte Forget-Me-Not-Dress? Would you love to win one for a little girl in your life? I have teamed up with Mum's Girl to offer one of you lucky lot the chance to win this dress in the size of your choice – from 6-12 months right up to 10-11 years. All you have to do to be in with a chance to win is enter below – best of luck!
Terms and conditions: Giveaway is open to UK residents and closes on 12/12/15. Winner will be randomly selected from all correctly completed entries and contacted by email – they should claim their prize within 10 days or it may be redrawn. Prize supplied directly from Mum's Girl. More competitions at ThePrizeFinder