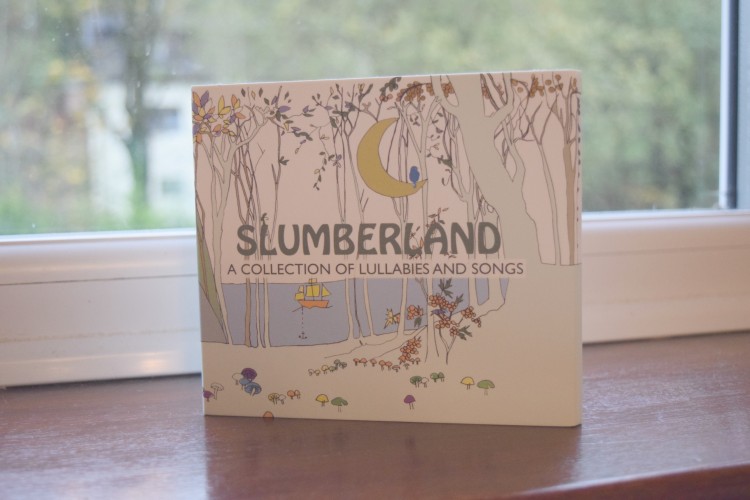 My children have always loved music, and from a very early age they have all had a quiet CD playing while they settle themselves down to sleep.
Slumberland is a new CD album of 13 reinvented classic songs and familiar lullabies such as Moon River, When you wish upon a star and Dream a little dream. The calming vocals are the perfect way to soothe your child or baby to sleep, and it's also very well received by my older children – Jacob especially will often take himself off to his room to listen to this CD after a busy day at school. He really struggles to wind down, and although he is tired he would never admit that – but being able to lie on his bed for 10 minutes and listen to this CD has often been enough to just soothe jangled nerves and revive him.
At bedtime, Max has found the gentle music really helpful too – we usually have it playing quietly in the background while we read a bedtime story, and then leave him to listen to the rest of it as he drops off to sleep.
With really beautiful cover imagery it's the ideal new baby gift, baby's first Christmas or Christening gift – and might even be a helpful gift for anyone struggling with getting older children to settle.
I have teamed up with the Slumberland team to offer one of you the chance to win a copy of the Slumberland CD for yourself. All you need to do is enter via the rafflecopter form below – good luck!
Terms and conditions. Giveaway ends on 29/11/15 and is open to UK residents. Winner will be randomly selected from all correctly completed entries and contacted by email. Winner should claim their prize within 10 days or it may be redrawn. Prize supplied directly from Slumberland. More competitions at www.theprizefinder.com