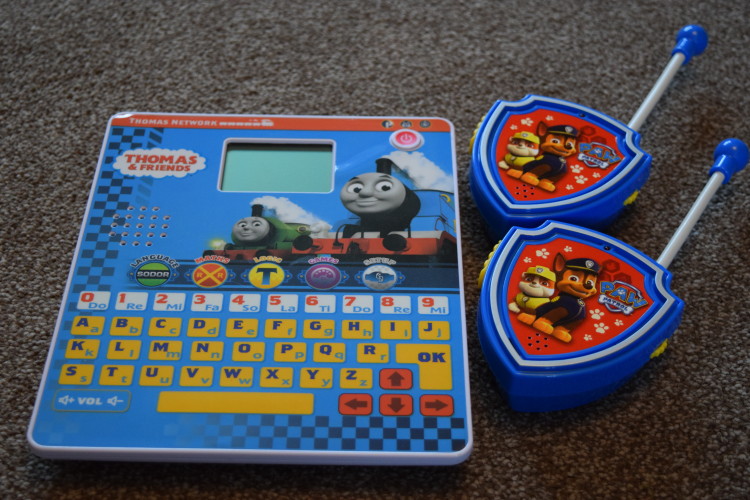 KD UK make electronic learning toys for pre-schoolers, based on tots' favourite brands – such as Thomas & Friends, Peppa Pig, Fireman Sam and more. I love the fact that these toys appeal to both parents and children. As parents we like the educational aspect, and the fact that the children can learn through play, and the kids love the fact they are electronic and branded with their favourite characters.
We have been trying out the Thomas & Friends tablet and the Paw Patrol walkie talkies. Max is a huge fan of both shows on the TV, and so I knew these would be an instant hit. He also loves to try and play on my iPad, so I knew the tablet especially would quickly become a favourite toy.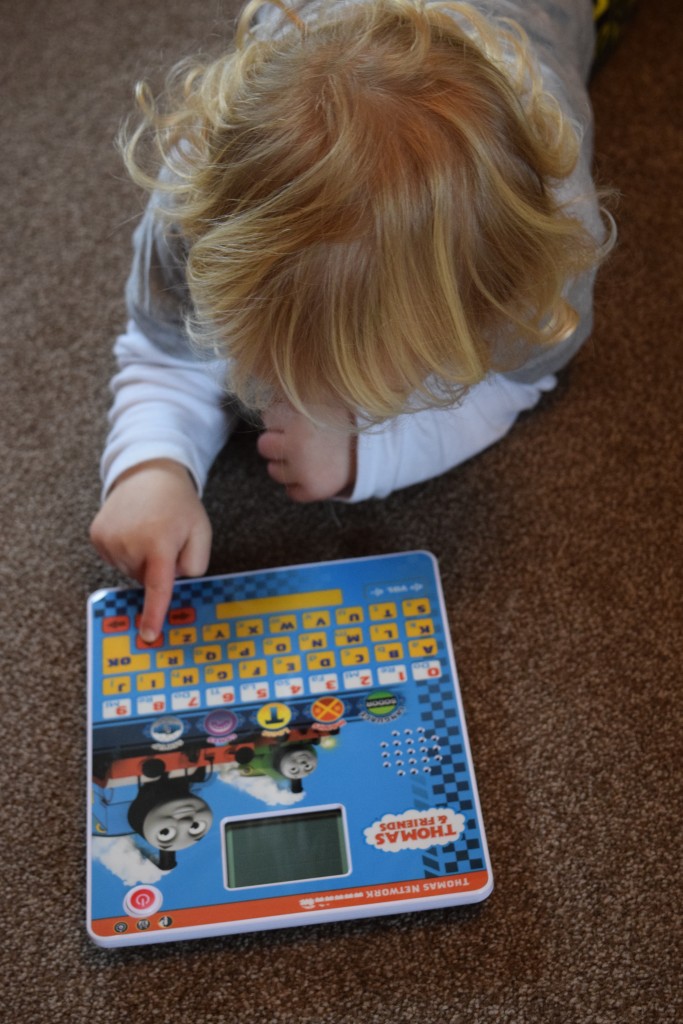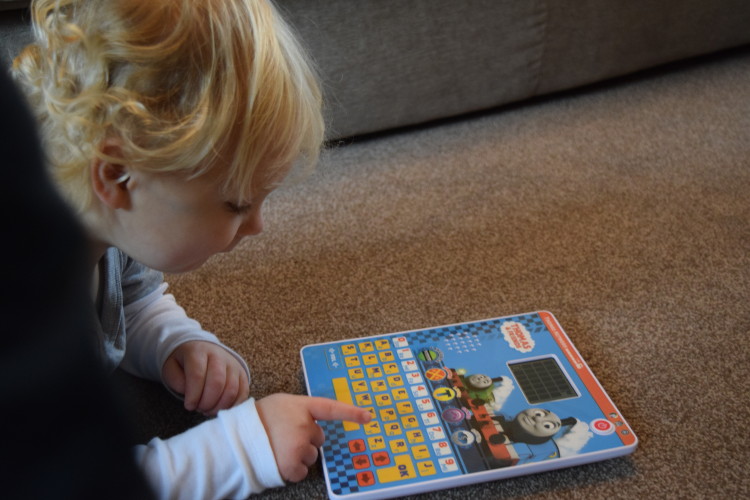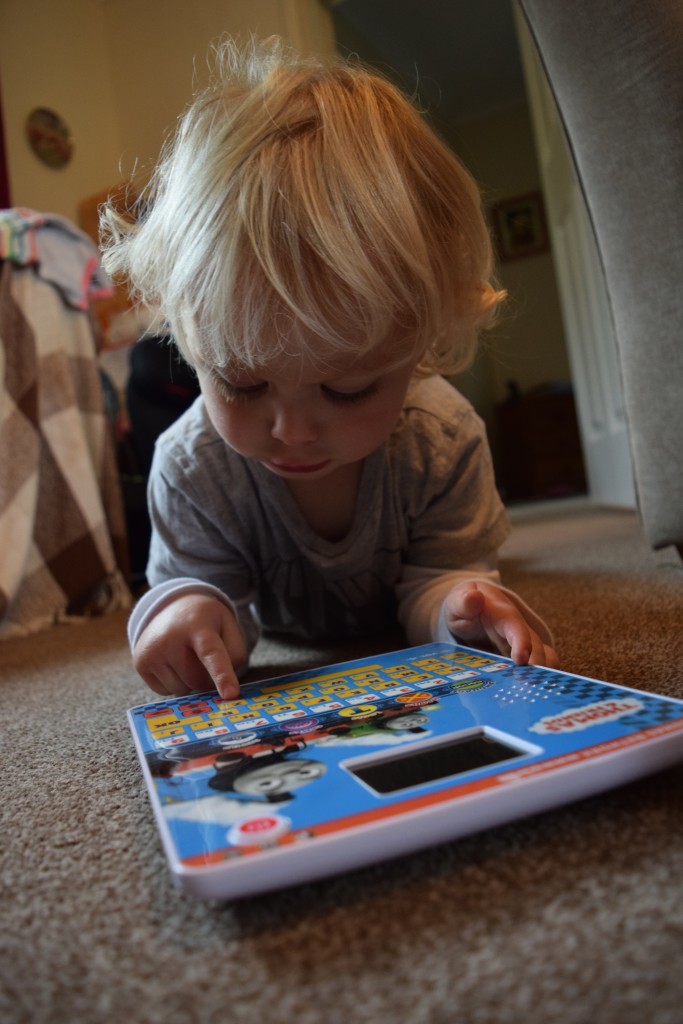 The Thomas & Friends tablet can be personalised with your childs name, so that it appears every time you turn it on. Not only is this a fun feature, it also helps little ones to recognise their name. You can also add in their favourite object, train and animation, which will show up on the screen as you play.
There are lots of different games to play, including maths and logic options as well as fun races and mazes. The instructions are all fairly simple – the set up can be done with your child in a few minutes, and the games are pretty self-explanatory – Max is 2 and a half and can manage most of them himself, although he has had help from his brother for a few of the trickier maths problems.
I can see this tablet lasting us for years – there are enough games and activities to entertain Max at the age he is now and probably until he starts school, at which point it will probably be passed down to Eliza. It's ideal for subtle learning and core skills, as well as being a fun toy that Max can play with others or on his own.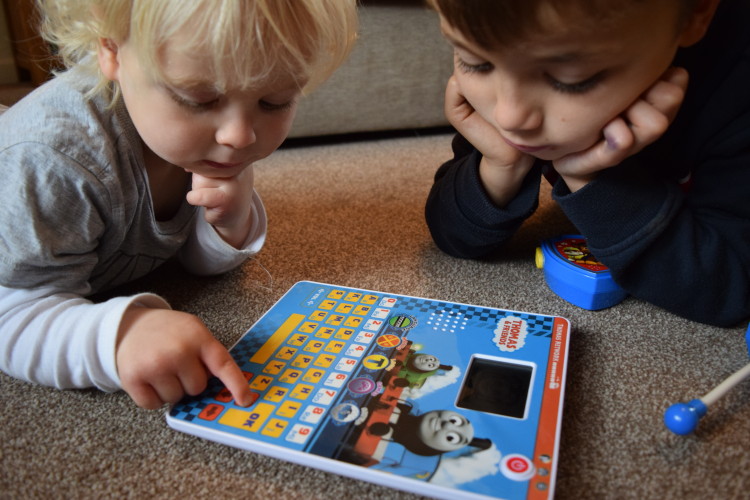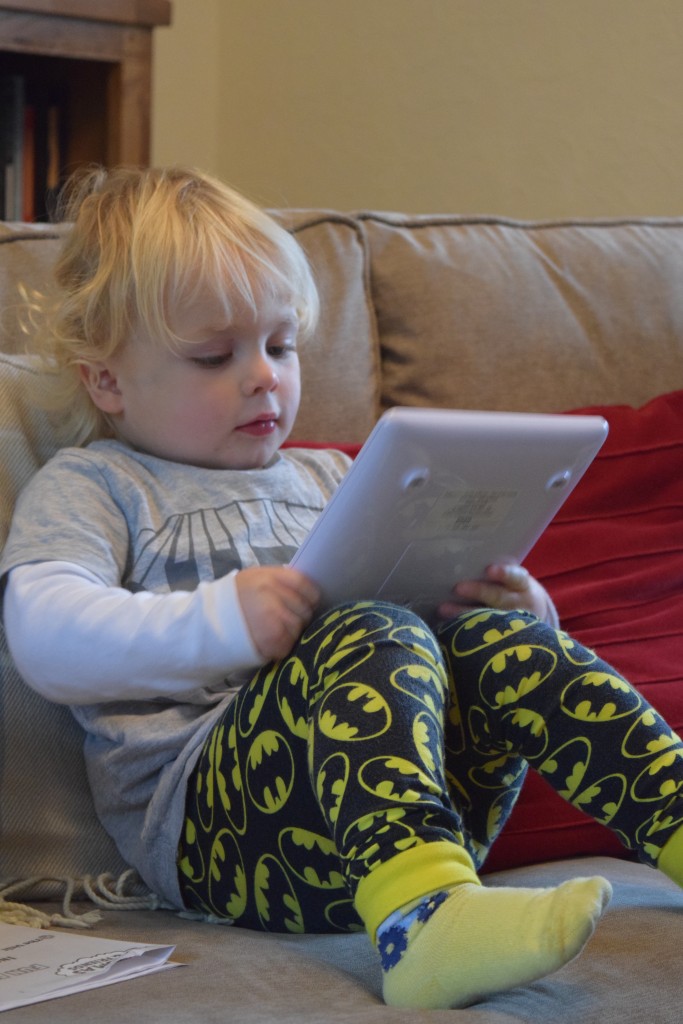 We were also sent the Paw Patrol walkie talkies. Again, these are simple to use, although I had to show Max a few times before he got the hang of it. You just roll the switch on the side to turn the walkie talkie on and then press the big button down to speak into it. They are the right size for small hands, and the branding is bright and appealing. At first Max thought they worked like a phone, and held it to his ear to speak, but after a few demo runs and some help from his big brother he was soon working them independently, and spent a fun half an hour playing hide and seek, with Jacob using the walkie talkies to guide Max to his hiding place.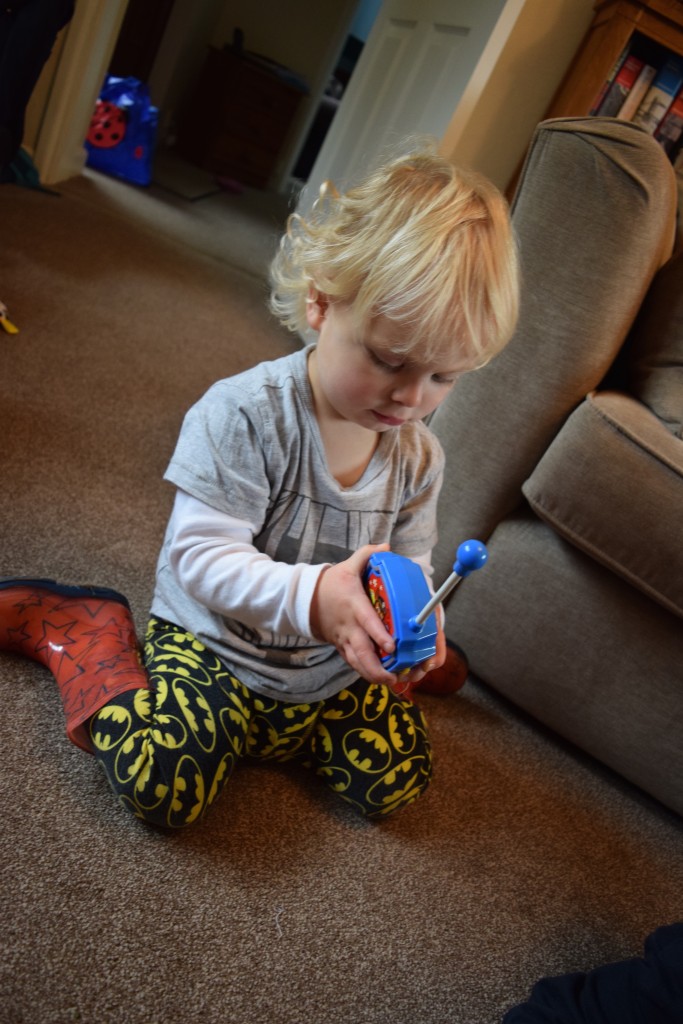 I think the Walkie Talkies are a toy that will grow with Max, and he will get more and more use out of them as he gets bigger – they are definitely a toy to be shared with brothers and sisters, so I am sure they will get a lot of use over the next few years too.